Eco-Friendly Shopping Bag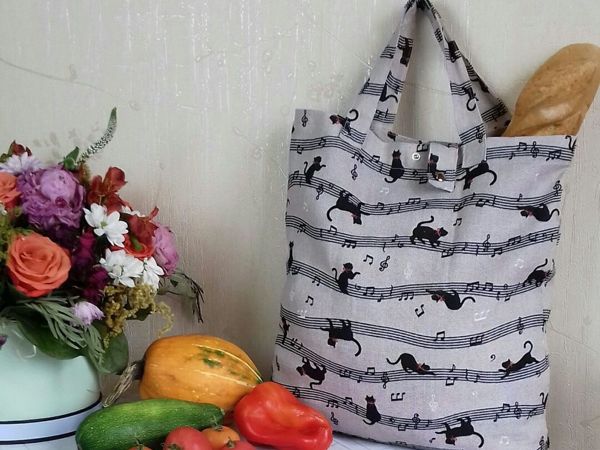 The size of the finished handbag is 40x45cm, the handle is 40cm
Materials:
matting or other dense material;
buttons or buttons.
Tools:
ruler;
scissors;
threads;
needles;
sewing machine.
The eco-bag is convenient to use.
Replaces plastic bags.
Always at hand when folded in a lady's purse.
Fastens with a button. In the expanded view from the top, in the collapsed view from the side.
It is easy to wash, can withstand heavy weight, does not break the sharp corners of the package, serves for a long time and does not clog the environment.
Let's save money by not buying bags in supermarkets and not littering the planet.
DIYs & Tutorials on the topic