Creating Toy In Mixed Media: Seven Kitsune Tails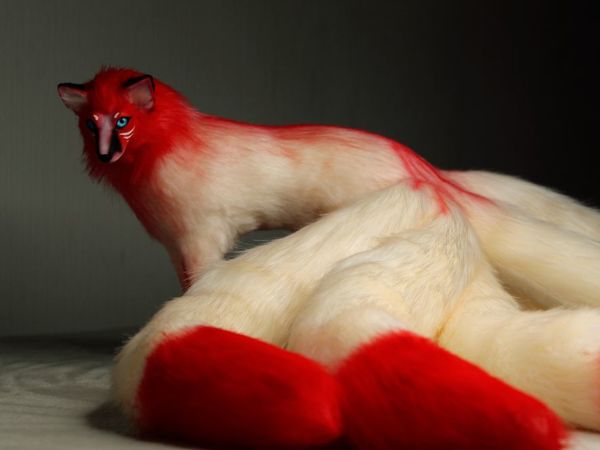 Legends say that a great power is hidden in the tails of Kitsune. The older the spirit, the wiser it is. In this video, you can watch the process of creating Seven kitsune tails. By the same principle, you can make 2, 3, 4 ....9 tails. :)
To make all the tails look the same, just take the pattern of one of them.
To work you will need :
work piece
wire / hinge frame for toys
paper adhesive tape
sintepon
fur
tools (scissors, marker, needle, )
threads for sewing
Enjoy your creativity!
DIYs & Tutorials on the topic