How To Weave Macrame Keychain. Pattern For Beginners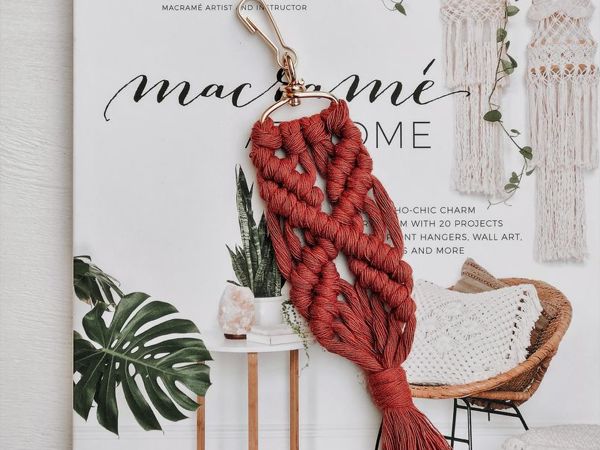 In this tutorial, I want to show you how to weave a keychain in the macrame technique.
So, to weave a keyring, we need:
Cotton twine 3mm — 4 m.
Carbine — 1 piece.
Cut into 4 long ropes of 100 cm.
Fix the carabiner vertically and follow the diagram on the photo clearly. You will succeed! DIYs & Tutorials on the topic