Creating Hat From Corrugated Paper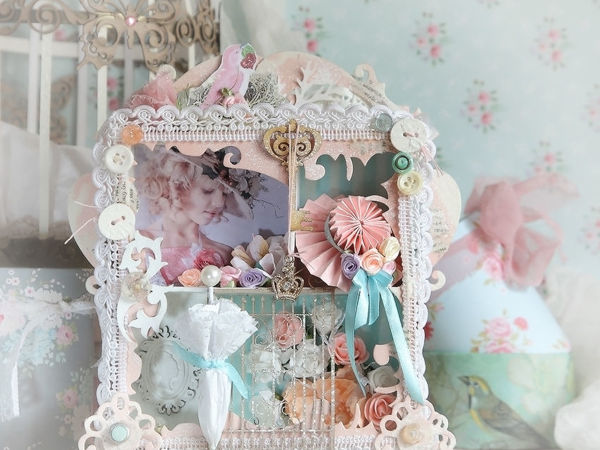 This tutorial is quite simple, and is aimed more at remembering how some simple things can decorate our products just as good as fashionable and expensive decor. After all, a lot of new things are well-forgotten old ones :)
So, we need:
designer paper (you can take stationery, high density);
hot glue;
creasing board (you can crease without a board, under the ruler);
decoration for hats;
small flowers;
and a thin ribbon.
And a good mood! :) Crease striped designer paper about 5-7 mm. Calculate the bandwidth of just the size of the cap, e.g. 7 cm, plus the height of the crown, for example 2 cm for a total of 9 cm. Then divide the strip of creasing into three parts, directly the field, crown and bottom of the hat. (You can make the margins a little wider and the bottom a little smaller, or vice versa). Fold the strip, as in the photo. And once again we put it in the accordion. Good walk through each bend! Expand the blank. And once again we put the blank only as in the photo. If you are careful, you will succeed the first time! :) It remains to glue the workpiece into a circle. And inside the hat, carefully glue a paper circle to the bottom of the hat so that the bottom of the hat is smooth. There! Our hat is ready! :) You can decorate as desired! And use it in your work! Enjoy your creativity! :)
DIYs & Tutorials on the topic