Interior Decor: 5 Trends In 2020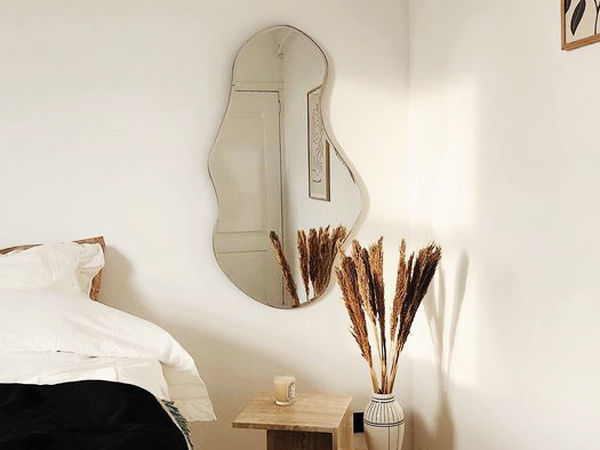 Every new year brings with it new trends in interior design, so 2020 is no exception. Current interiors of this season have something in common — a demonstration of the beauty of imperfection, an understanding of the true value of handmade work, as well as a love for basic colors and shapes. 1. Imperfect forms
Undulating curves, "creative chaos" of elements and details, lack of symmetry, all sorts of irregularities and "crumpled" forms – all this will be filled with the current interior of 2020. Such decorative items seem to be created manually or extracted in the nooks and crannies of nature itself. They can become both key figures in the interior and original stylistic accents. 2. The color of fresh mint
At first glance, it may seem that refreshing mint is the best fit for a hot summer, but in the interior this pastel soothing color will be appropriate at any time of the year and in absolutely any area - from the bedroom to the bathroom. 3. Low chairs
The desire to go back to basics and immerse yourself in an absolutely "earthly" life is perfectly embodied in the trend for low seats. Made from natural materials, they create a relaxed, informal environment, as if maintaining a measured pace of life and inviting you to a soft embrace to relax and forget about the hustle and bustle. 4. The decor on the legs
Flower pots, planters, vases, small tables and all sorts of stands, and even soap dishes this year stand confidently on their feet, or more precisely-on three legs. Such decorative items undoubtedly refer us to the handmade aesthetics and bring a touch of originality to the interior. 5. Handmade ceramics
A new wave of interest in handmade ceramics came as a response to standardized mass production. Dishes, vases, sculptures and other decorative elements — author's ceramic works are welcome in absolutely all types and forms. All kinds of watercolor prints will be especially popular this year. Soft color transitions, smooth patterns and pastel shades — all this will become an actual design of ceramic objects in the new season. What is the 2020 trend that you like?
---------------------------
IRINA BAYDAKOVA | Photography & art
Author's photo posters and paintings for the interior
--------------------------