When Fairy Tale Intertwines With Reality: Touching Illustrations By Korean Artist Endmion1
Category: Ideas & Inspiration
Practices: Painting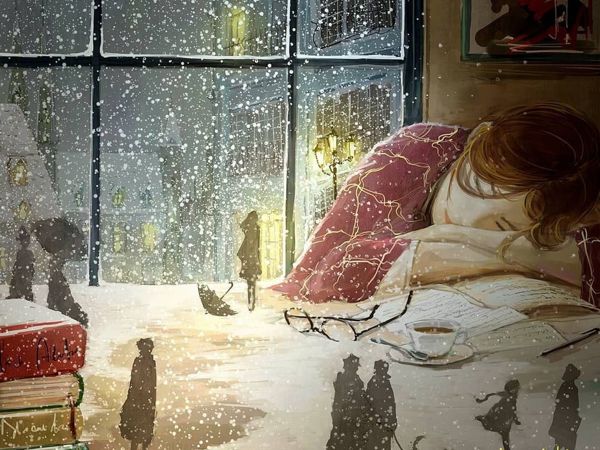 There is an artist-Illustrator Lee Jong-suk known by the nickname Endmion1, who was born in 1981 in Korea.
An artist whose paintings intertwine fairy tale and reality. Here's what he writes about himself:
"I was an office worker who majored in business administration at University, but I couldn't give up my dream of painting, so eventually I started drawing.
I draw my thoughts and emotions, remembering the beautiful times and those who gave me strength and courage when I set foot in this strange world.
I want to draw something that touches my heart and fills me with gratitude, with blurred people from my memory, something sad but warm, something romantic but with a touch of longing.
I drew comfort for myself, but since many experienced my works as their own history, I confidently continue to draw to this day."(translated by M. Zhdan)
Enjoy your viewing!