You Won't Be Able To Rest On These Pillows! Material Is To Blame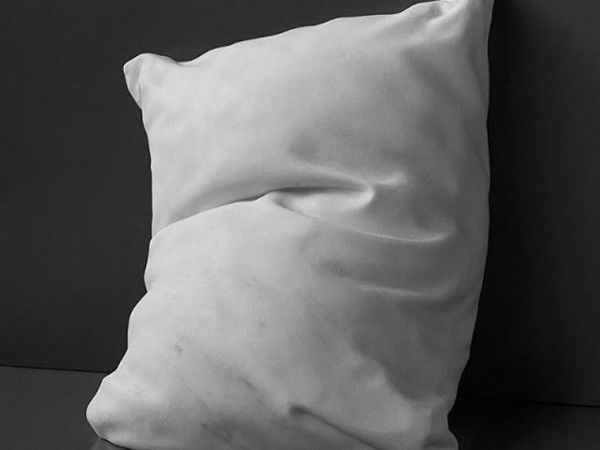 The other day I accidentally discovered an incredibly talented person — sculptor Håkon Anton Fagerås. And now I really want to share with all of you his fascinating work. He was born in 1975 in Norway, but now lives in Italy. He gained the greatest popularity by turning marble blocks into pillows with the help of a pneumatic hammer and various tools for carving. He created this series of pillow sculptures in 2018. Fagerås managed to reproduce the folds and wrinkles of an ordinary pillow in a stunningly realistic way! I just want to put my tired head on them and fall asleep sweetly... An ordinary person can't sleep on them, but a marble one can (the photo below is also the work by Håkon Anton Fagerås): As you can see, the artist skillfully turns marble blocks not only into pillows, but also into busts and figures. The sculptor loves to share his work with users of social networks, and people look with interest at the finished results of his work and the process of creating them. Of course, to create a marble pillow, especially such an incredibly realistic one, you need to have a great talent! But is this sculpture so practical? It's one thing for a sculpture of a person or a bust of a beautiful girl to always decorate the interior, but what to do with a pillow? Where can I put it for beauty? These are the questions I often met on forums on the Internet while looking for material for this article. Some even began to consider this work oabsolutely senseless waste of time. What do you think? Do you agree with this? And where would you place such a masterpiece yourself?
If you like the post, like it, add it to your favorites, and be sure to write your impressions in the comments, I will be very happy! :)
Thank you for your attention!