Exquisite Workmanship! Miniature Pictures By German Frank Holzenburg Needed To Be Viewed Under Magnifying Glass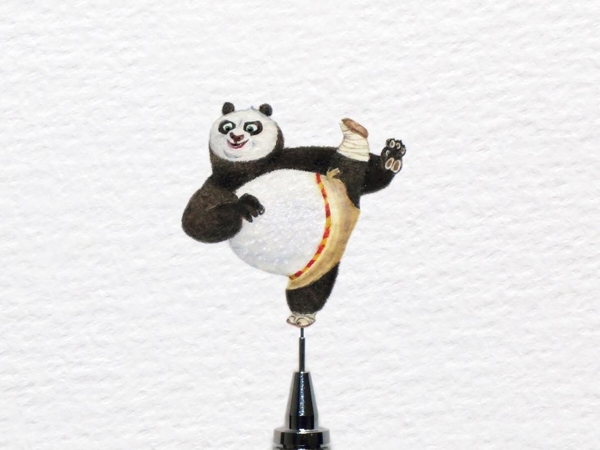 Watercolors always look very lively, bright and delicate. Even scattered blotches on paper can create a unique still life, landscape or portrait. You might think that to work in such a sweeping technique, you need quite large formats, but German artist Frank Holzenburg proves the opposite with his work. He paints miniatures that, despite their size, are not devoid of details! Frank tries to draw every day, so on his website you can find a fairly impressive collection of works on a variety of topics. For example, there are landscapes, animals, and even cartoon characters. The customer can offer the idea of the work himself. Frank draws all his adult life, so the quote of the artist Willem de Kooning "I do not draw to live, but I live to draw" became his life motto. The artist does not lack of ideas, he has a list of what he would like to portray. But there are so many ideas that he is not sure that he will be able to finish this list! Do you like miniatures?
If you liked the publication, put "Like" and rate it on a star scale :)
Thank you for reading!