DIY Keychain ''Snow Mountains''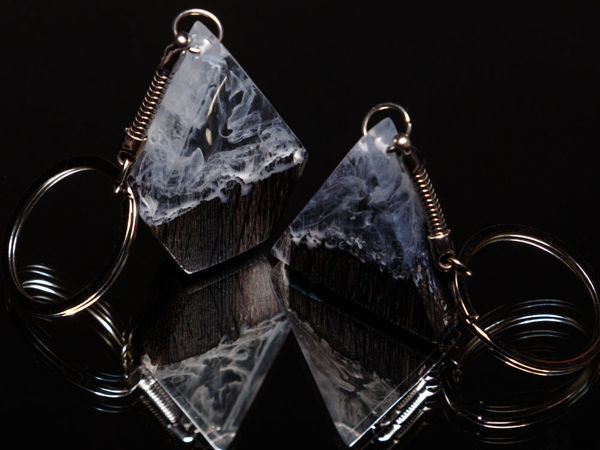 DIY Keychain "Snow Mountains" Step 1: Cut out the necessary shape from oak and use epoxy resin with dyes to create the effect of snow-capped mountains, allow it to harden. From plastic, we put the shape that the keychain should be according to the idea. Step 2: Put the wooden blanks in the mold and fill the remaining part with epoxy resin, and use the dyes to create a blizzard effect. Allow the epoxy resin to finally harden. Step 3: Remove the keychain bases from the mold and perform the initial sanding, then a smaller one and finish-polishing. Step 4: After the final polishing, we make holes and attach the key chain accessories. Step 5: Make a photo shoot of miniature snowy mountain slopes! DIYs & Tutorials on the topic