The World's First Hospital For Stuffed Toys Opened In Japan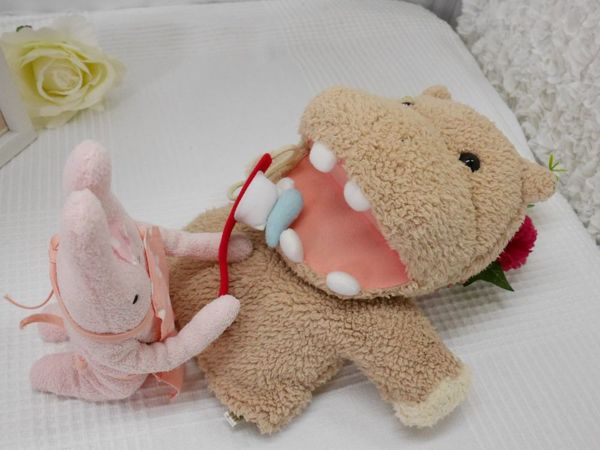 Many children have toys that they drag around, spoon-feed, and actively squeeze. It is not surprising that after a while the toys lose their former appearance. In Japan, they decided that plush friends should be saved! That's how Fumofu Land & Nuigurumi Health Corporation was found — a "hospital" for stuffed toys.
Loving owners bring their toys or send them by mail. In the hospital, plush animals undergo a full course of rehabilitation. At the time of discharge they look like new ones:
There are toy doctors who examine the patients at the hospital:
And select a special treatment:
First of all, toys are washed from contamination under the strict control of the plush staff:
Then the expert commission makes a diagnosis (here, it seems, increased shagginess is the problem!)
And then you can start treatment.
Some toys need a hair transplant:
some have to sew up wounds,
and some come to the hospital in no shape at all.
Fortunately, the clinic's plush doctors are real experts. Caution: further spectacle is not for the faint of heart!
The hospital has all the conditions for a speedy recovery. Patients get enough sleep,
read letters from their owners
and make new friends.
Nannies even read books for the little ones at night.
And when the toys are quite healthy, they are sent home to their owners.
Perhaps someone will say that all this is nonsense. But it seems to me that in life there should always be a place for a fairy tale. Doctors of plush hospital, unlike real doctors, do not save lives, but their mission is also important: they give a sense of wonder and make people a little happier.
I hope that my article has uplifted your mood and made you smile :) Share your opinion about this unusual hospital in the comments!