Sew Purse In Shape Of Mouse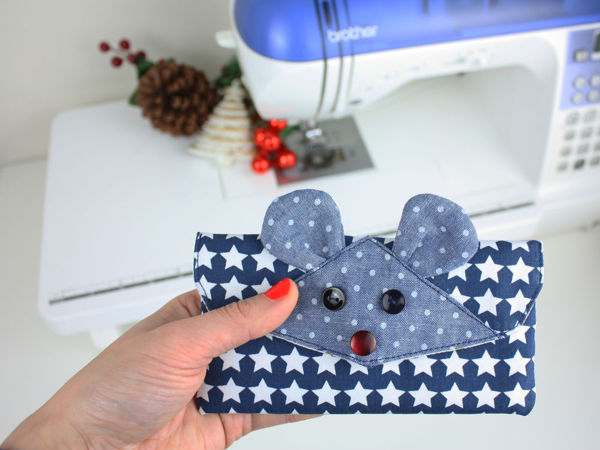 In this video, I will tell and show in detail how to make a wallet (aka a phone case) with a cute mouse face.
To make such a wallet you will need:
Fabric for the outer part of the wallet;
Fabric for lining;
Fabric for muzzle and ears;
Interlining;
Buttons for eyes and nose;
Magnetic button;
You can download the pattern in the head of the page.
Have a nice day!
And sew with pleasure! DIYs & Tutorials on the topic