Stud Earrings With Swarovski Beads With Your Own Hands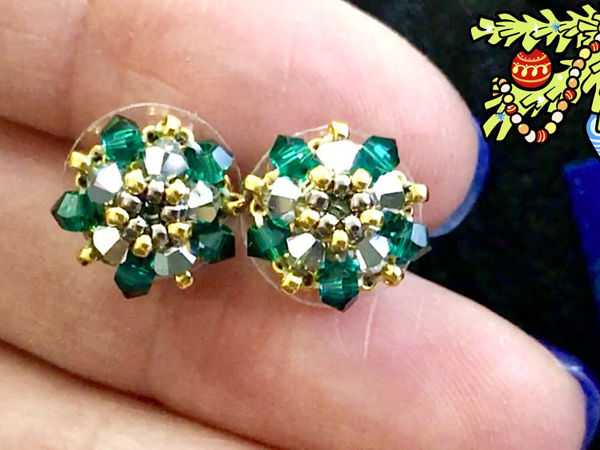 I am glad to present to your attention a video master class on creating stud earrings with Swarovski beads!
Following the master class, you will create wonderful handmade earrings! They are remarkable not only for their size, but also for the time and material costs! They are simply magnificent for all occasions! :)
The master class is designed for beginners masters. You are sure to succeed!
Size: 11mm*11mm.
Working time: about 1 hour.
Enjoy your creativity!
Materials:
Swarovski biconuses 3 mm Emerald 205 — 10 PCs.;
Swarovski biconuses 4 mm Comet Argent Light (001CAL2) — 10 PCs.;
Round beads Miyuki 15/0 191;
Round beads Miyuki 11/0 round 193;
Studs with the diameter of 5-6 mm;
Needles 10,12;
threads 40,50 polyester;
conditioner.
DIYs & Tutorials on the topic