Lord Of Bananas Stephan Brusche Changes Usual Perception Of Fruit!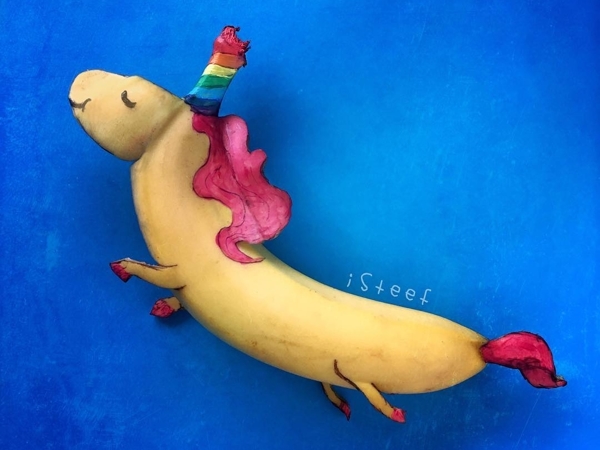 "What if I draw on a banana?"- thought Stephan Brusche from Rotterdam, and it became his idée fixe. The Dutchman is very active in promoting banana creativity on the Internet and has already gained a lot of fans. Stephan Brusche's banana works Stephan Brusche's banana works Because of this interest in banana creativity, Stephan even gives master classes. In them he talks about the intricacies and techniques of carving a banana.
And bananas have their own little life: It can be full of fun. Or of sadness. Talks about the eternal with your best friend come to the rescue... New discoveries may also help. Bananas may be angry. But not for long :) Most of Stephen's work, in my opinion, can be called humorous and funny. However, as a versatile artist, Stephen tries to embody a variety of ideas on a single banana. One can only guess the number of fruit that Stephen transforms in his workshop :) Banany Potter The mother of dragons is everywhere now «The Last Supper» Marilyn Monroe Adam and Eve What do you think of such an unusual idea?
If you like the publication, put "Like" and rate it on a star scale :)
Thank you for reading!