How To Make Snowmen Of Socks. Crafts For New Year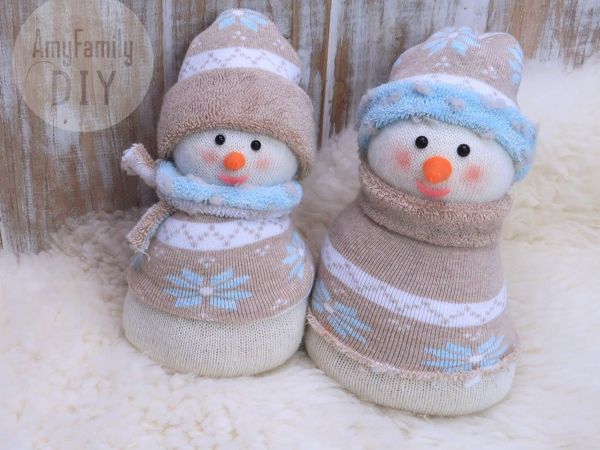 This DIY will help you make cute, heavy and squishy toys. And they are really anti-stress :)
Making them is sooo easy and so fast!
It's a good option for Christmas crafts for kids.
Snowmen will make a great decoration for New Year's Eve, a cute Christmas toy or a nice craft for kindergarten.
They are fun to make and to play with — even I, an adult, enjoy it!
In addition, the toy is easy to make using the simplest things which you most likely already have at home.
Be sure to try it with kids!
DIYs & Tutorials on the topic