Weaving Tutorial: ''Mouse'' Tapestry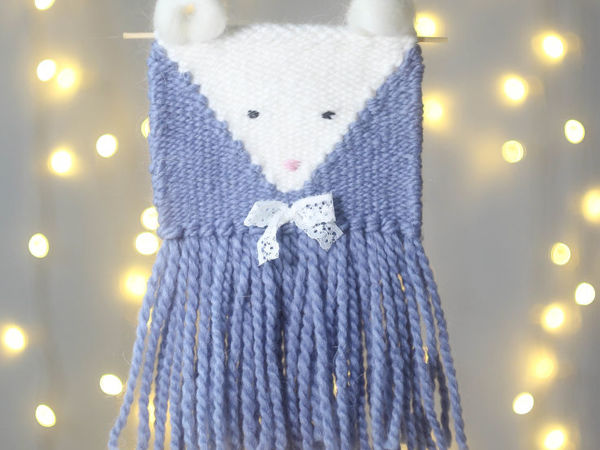 We are preparing for the tutorial.
Necessary tools and materials:
yarn of two colors, for mouse and for background;
thick yarn or wool for felting, the same color as mouse yarn;
thread for the basics;
thread for embroidery of eyes and a nose;
needle with a large eyelet and with a small one;
scissors;
thin stick for suspension (I have a skewer for baking);
decor (ribbons, buttons, beads);
weaving frame.
Weaving terms:
Warp yarn – a thread that we pull on the frame (vertical one).
Weft – a thread we use to weave (horizontal one).
Shot of weft – one weft row.
DIYs & Tutorials on the topic