Christmas Tree: 30+ Creative Ideas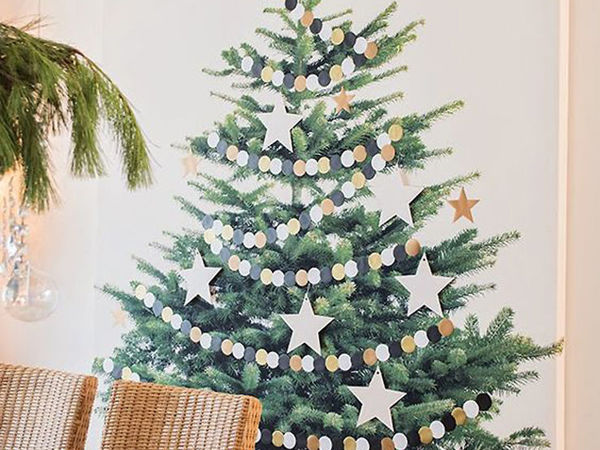 Christmas and the New Year are the most magical holiday: they are fabulous, beautiful, twinkling with colorful lights. It is difficult to imagine it without a Christmas tree. In this article I have collected for you a collection of Christmas trees: 30+ creative ideas. These ideas will appeal to all fans of non-standard solutions.
Paper Christmas trees.
For these Christmas trees will suit any paper: kraft, pages of old books, sheet music.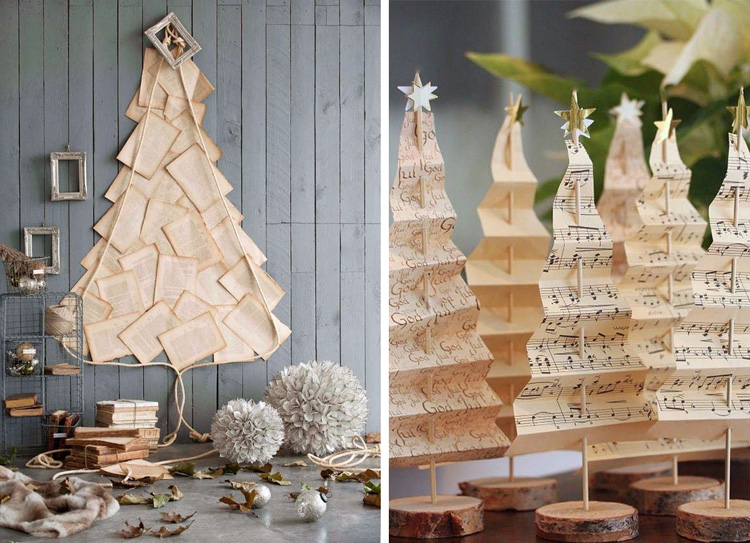 A delightful installation with a three-dimensional Christmas tree made of cardboard. You will need a plywood board in a frame, cardboard and a little imagination. This Christmas tree is a great Christmas decor of the walls of the office, living room or hallway.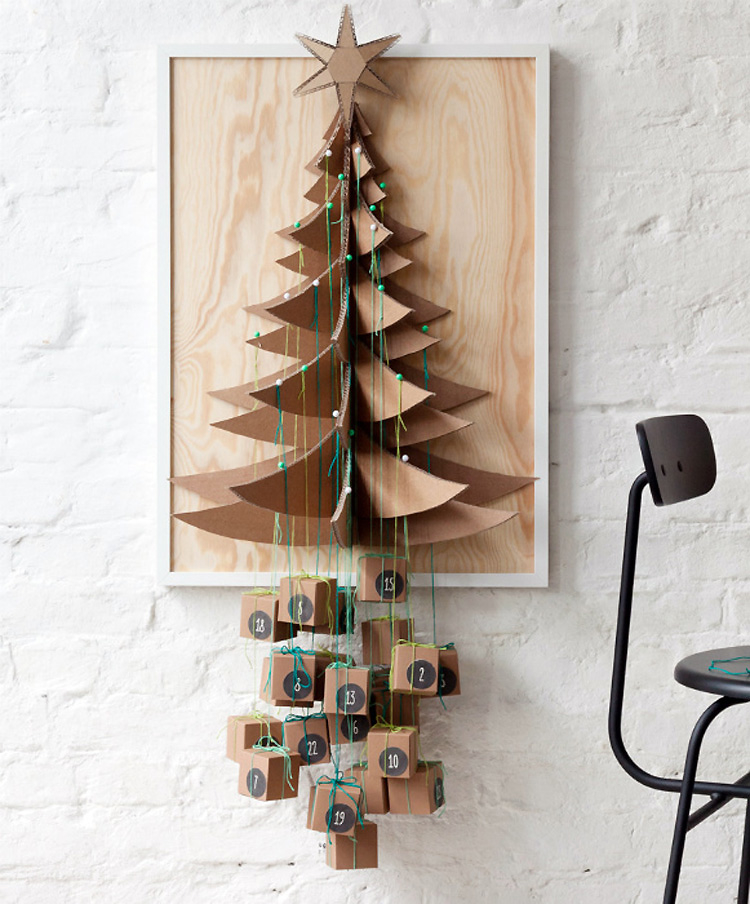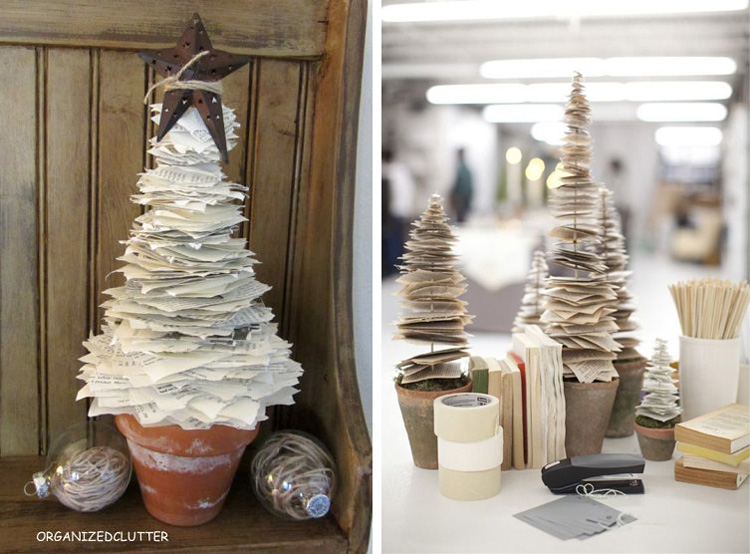 Tree of cones.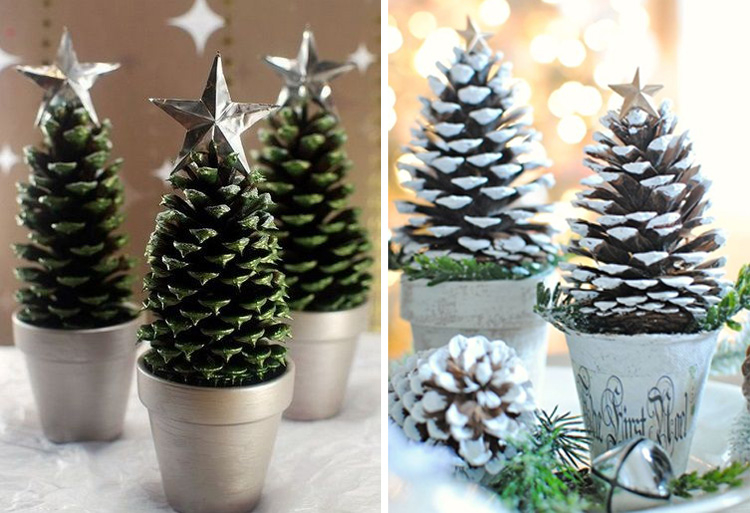 Eco-style is very popular all over the world. Homemade Christmas trees made of natural materials will harmoniously fit into any interior.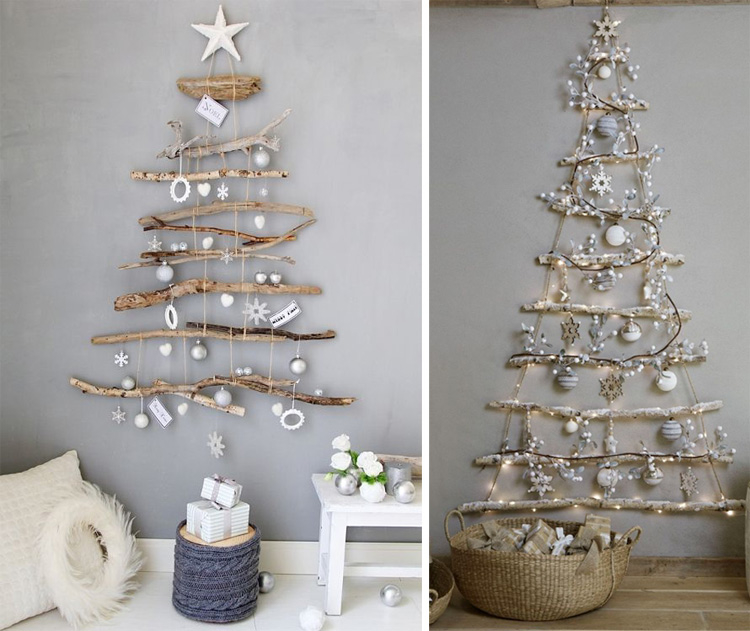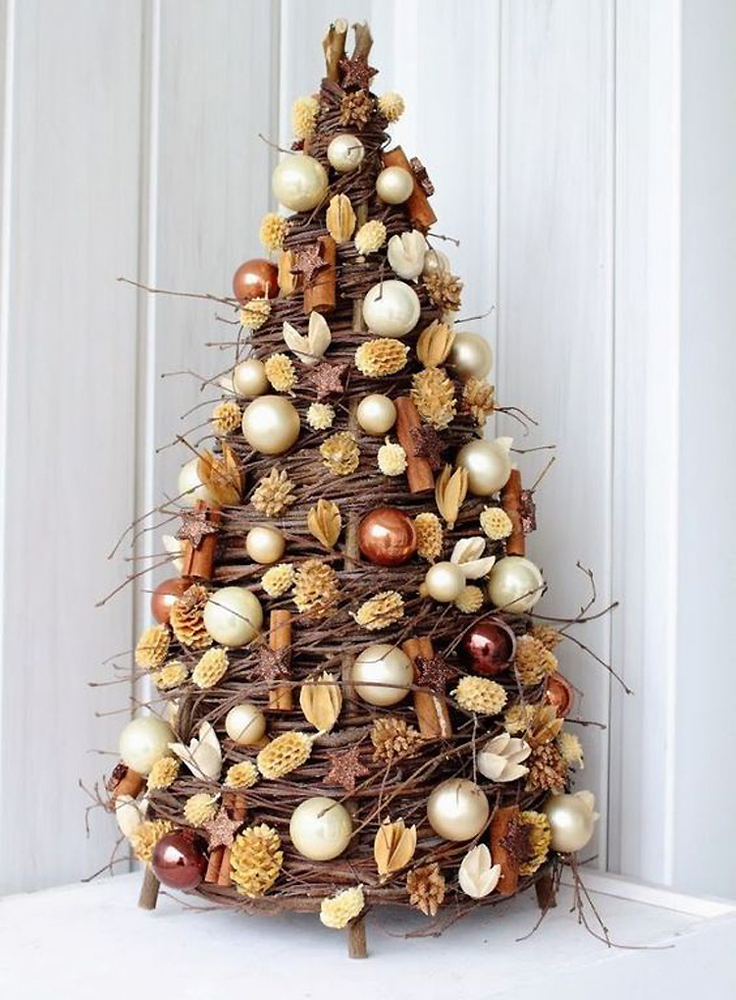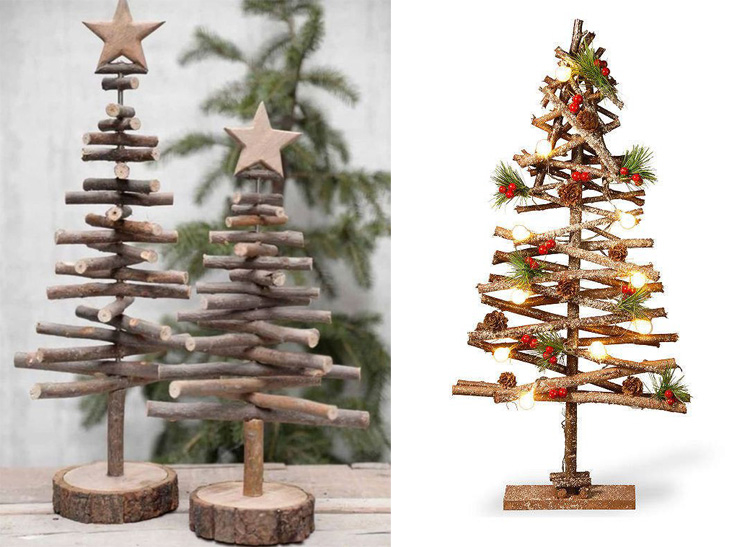 Christmas tree of coniferous twigs.
Fix the twigs of pine needles on the wall and decorate with small Christmas toys. This Christmas tree will be a great alternative to a bulky tree.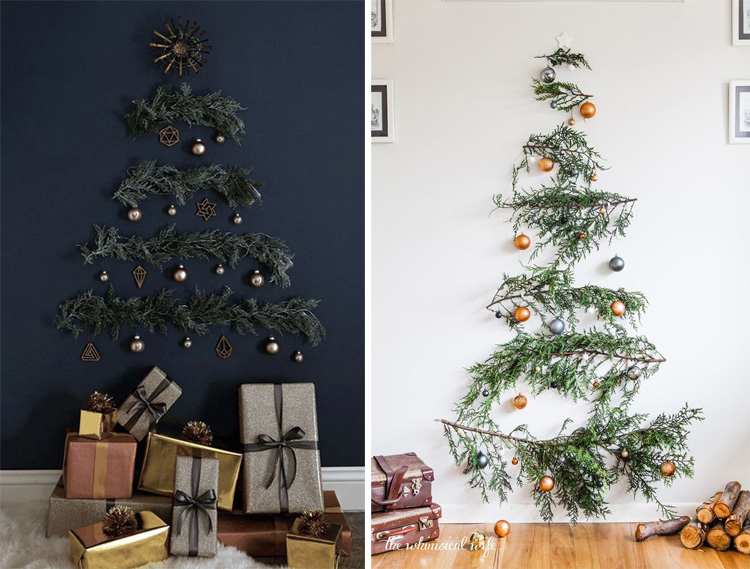 Create a festive mood will the help of a garland Christmas tree. Dozens of lights and different modes of glow will allow your beauty to sparkle and change colors.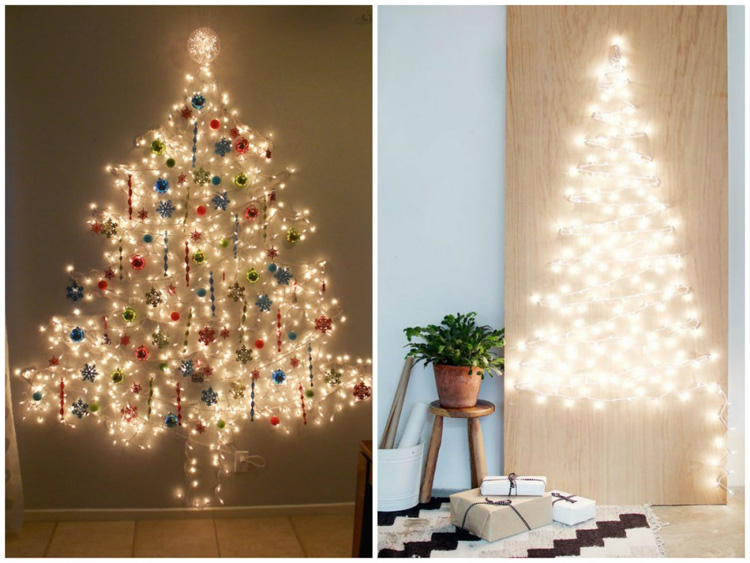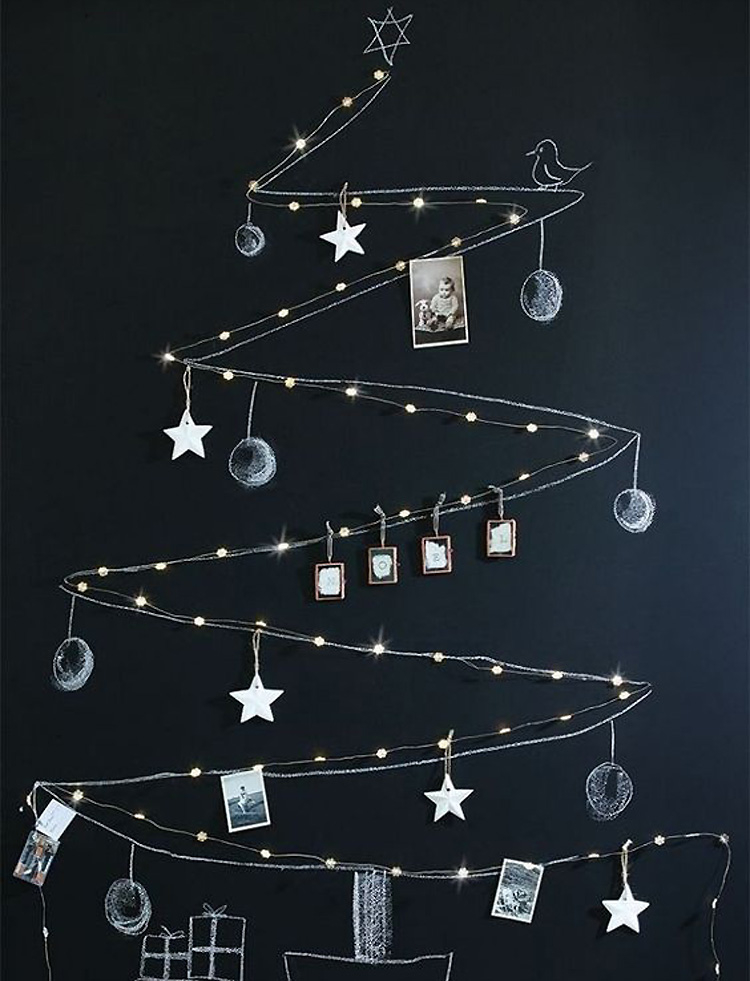 For the garland you can add some tinsel and decorate it with Christmas decorations.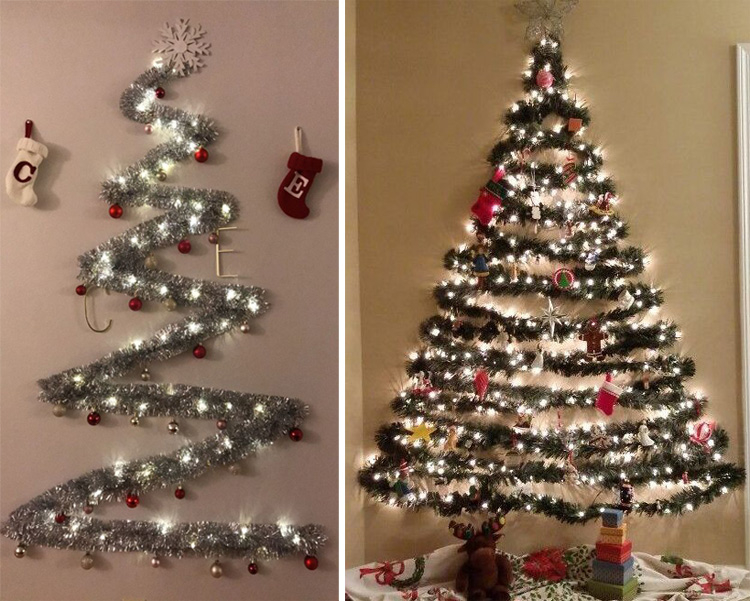 Christmas tree of Christmas decorations, frames and beautiful decor. You can fix the composition on the wall or canvas. This Christmas beauty looks very impressive and takes up little space.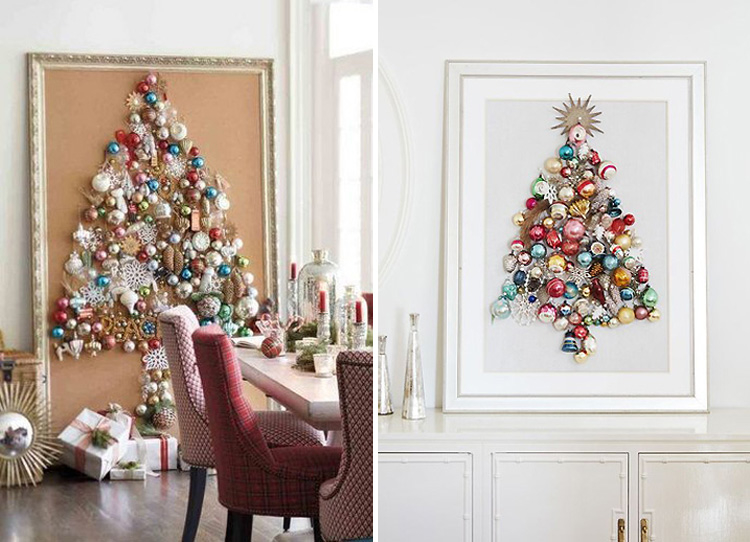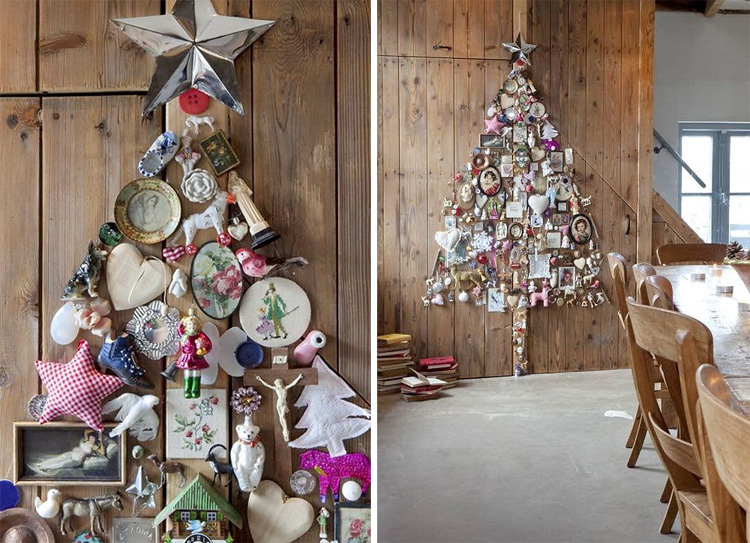 Christmas tree made of books.
The complete works of favorite authors can be laid out in the form of a Christmas tree. Just make a wish, count the planned row from the top or bottom, and the first, conspicuous spine of the book, will give you the answer.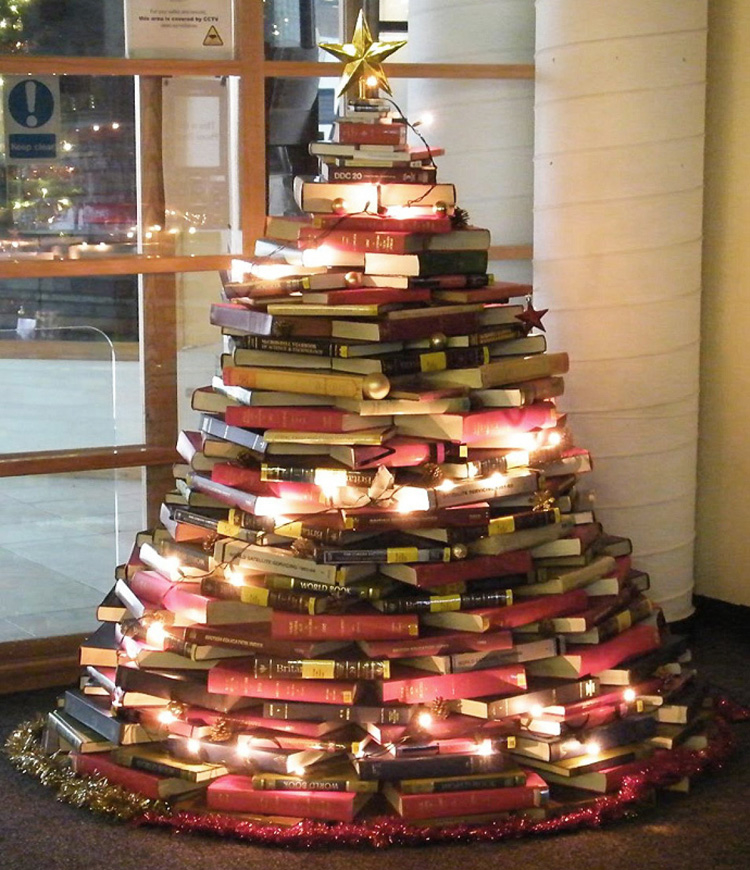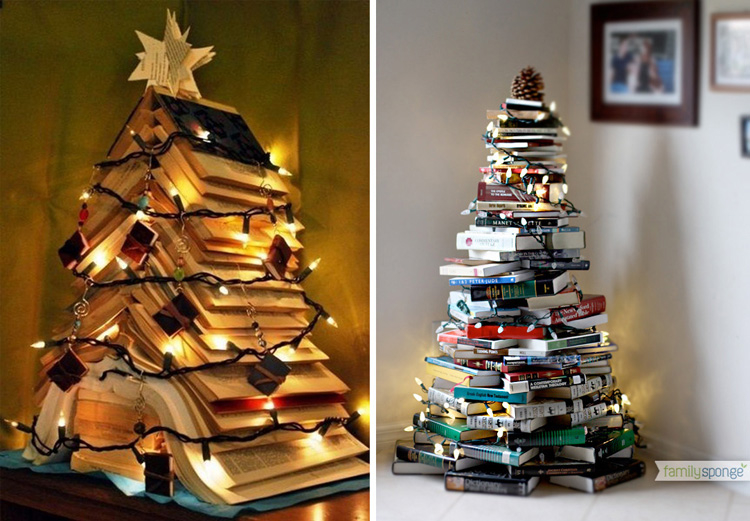 Christmas tree made of beads. It is done very simply but looks spectacularly.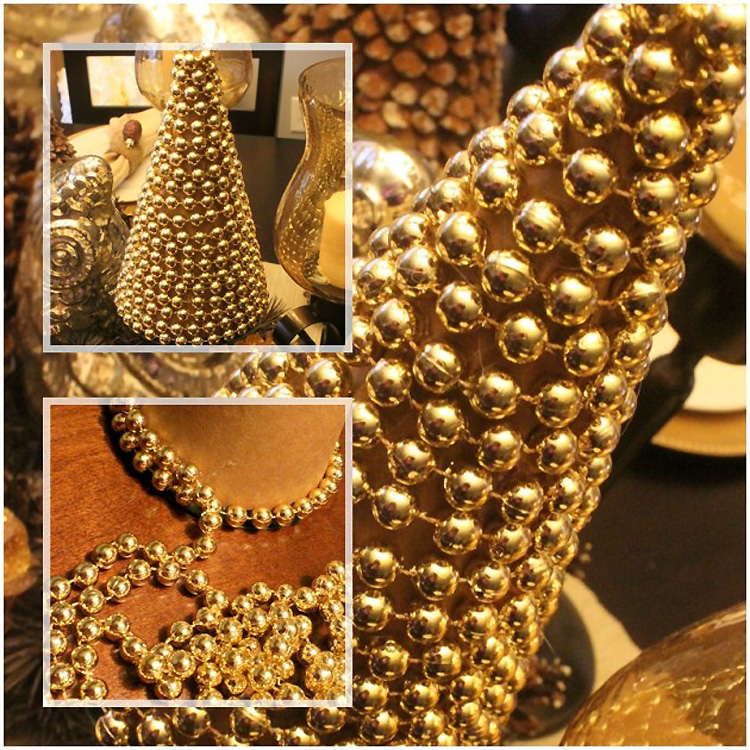 And for these Christmas trees, use everything that your imagination tells you – buttons, beads, beads, watches. Create your own unique masterpiece!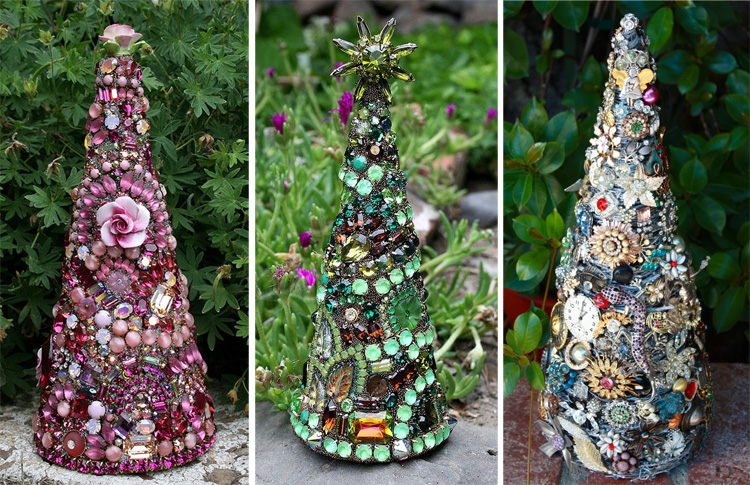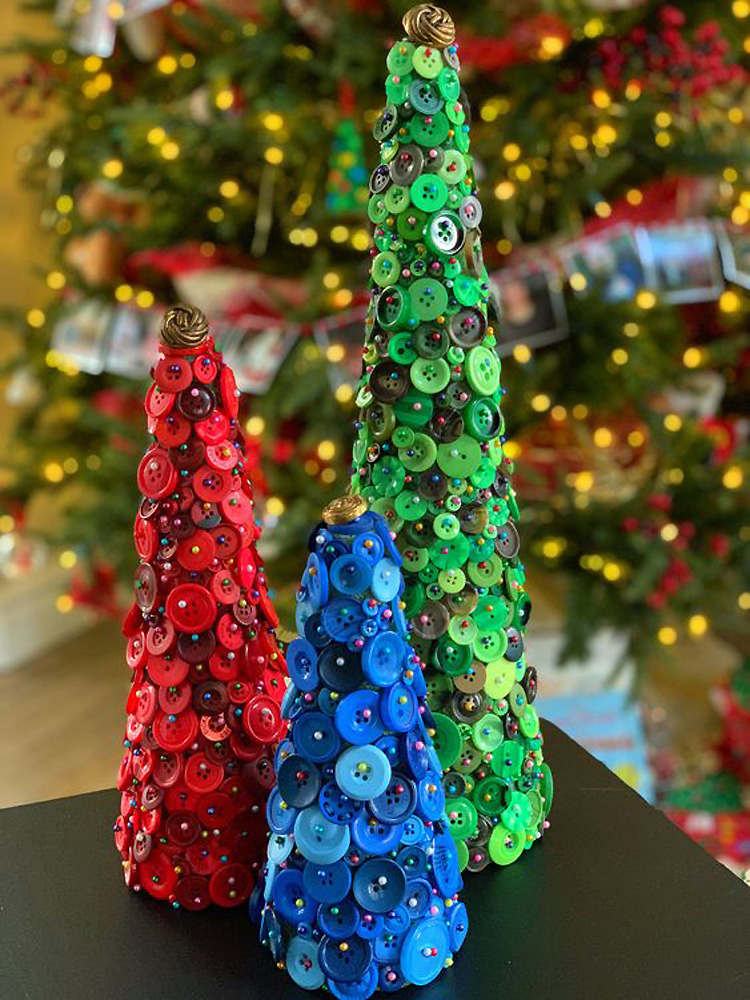 Christmas tree on the slate.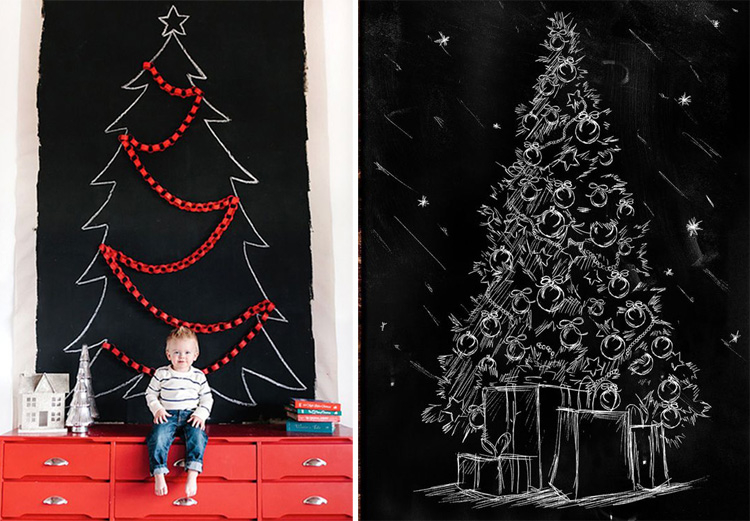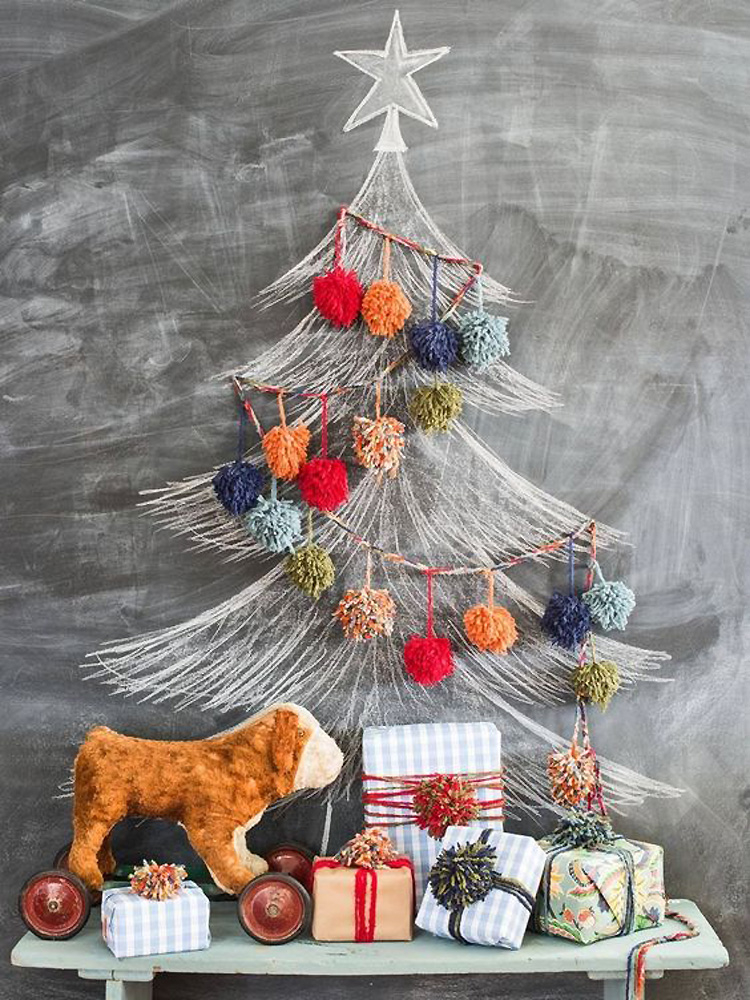 Another original idea is an image of a Christmas tree printed on paper or fabric. Decorate such a beauty is better after you hang it on the wall. So it will seem more voluminous.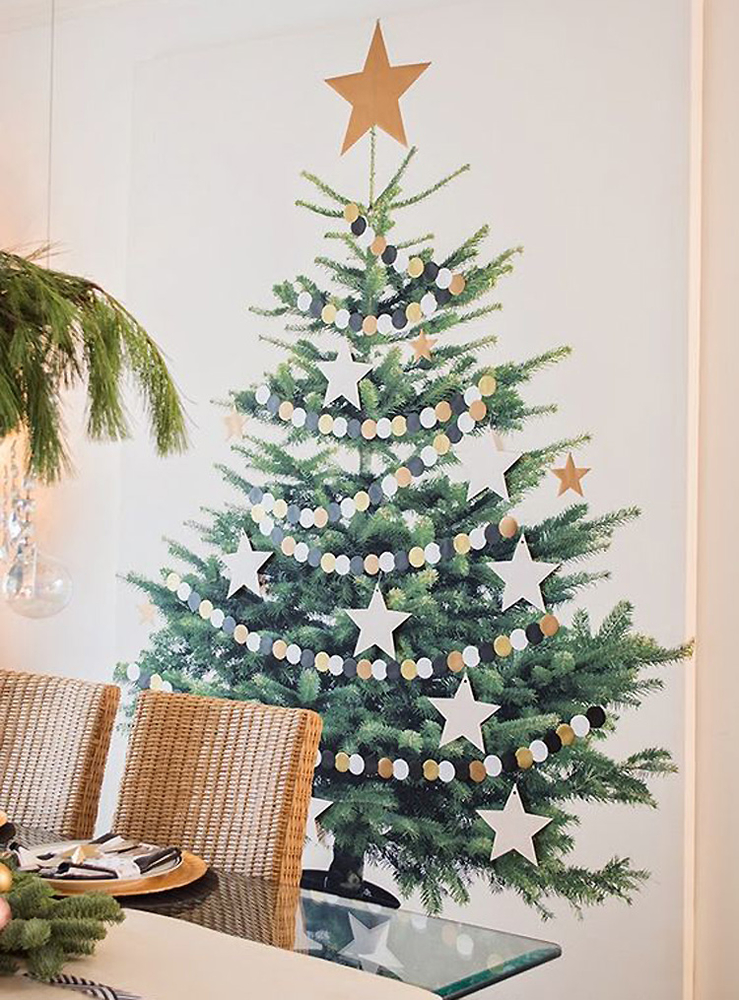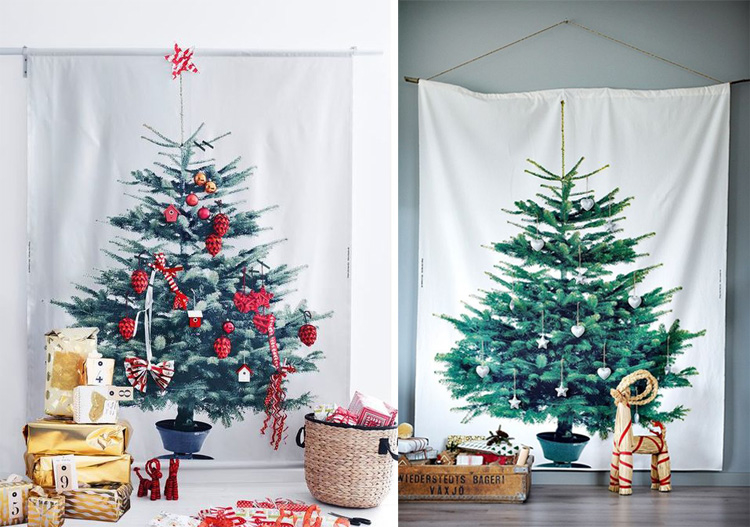 Christmas tree painted on a pallet. Decorate it with a garland, favorite toys and do not forget the star on the top.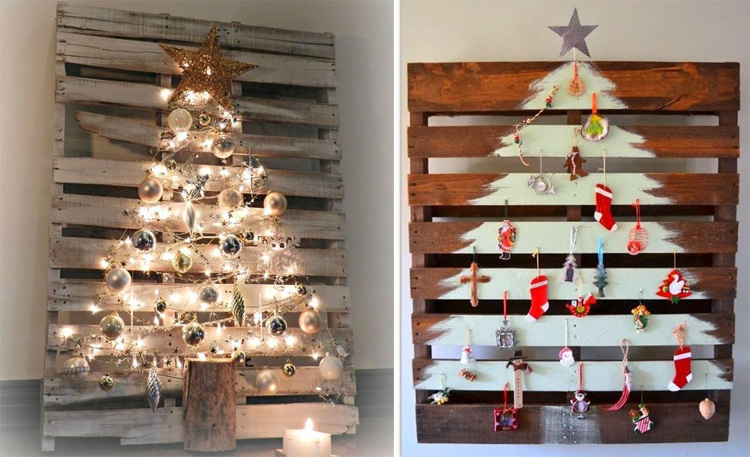 Wall Christmas tree - a mood board. You will need photos, pictures and magazine clippings. Thus, you get not only a creative beauty, but also a whole board of inspiration, which you can look at for a long time.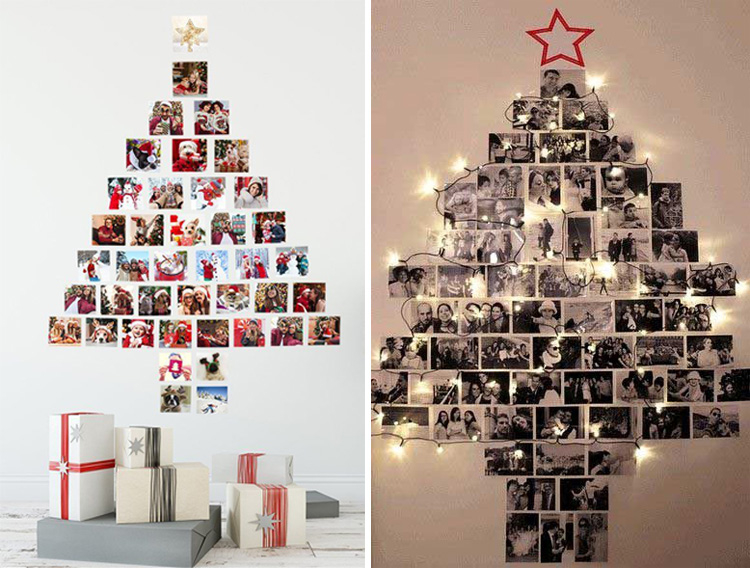 Christmas tree made of satin or cotton pillows. Especially good for children. After all, after the holiday, you can arrange real fights without rules.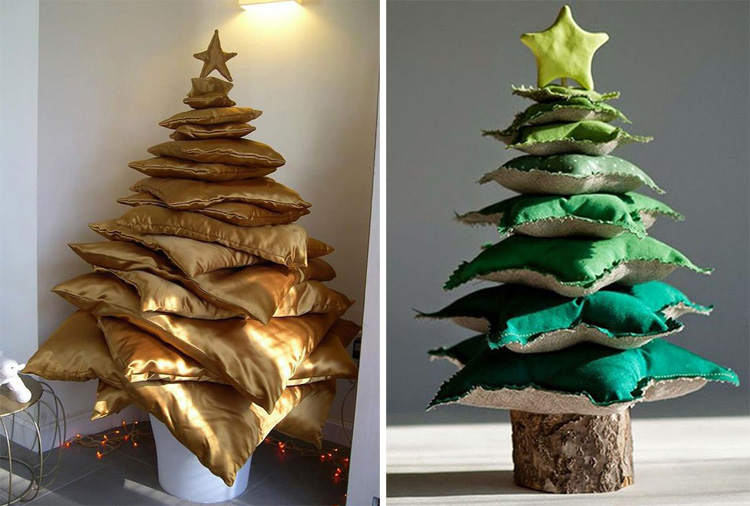 And I want to complete the selection with my favorite wooden Christmas trees. Nothing beats the smell of wood. And these Christmas beauties are the best confirmation of this.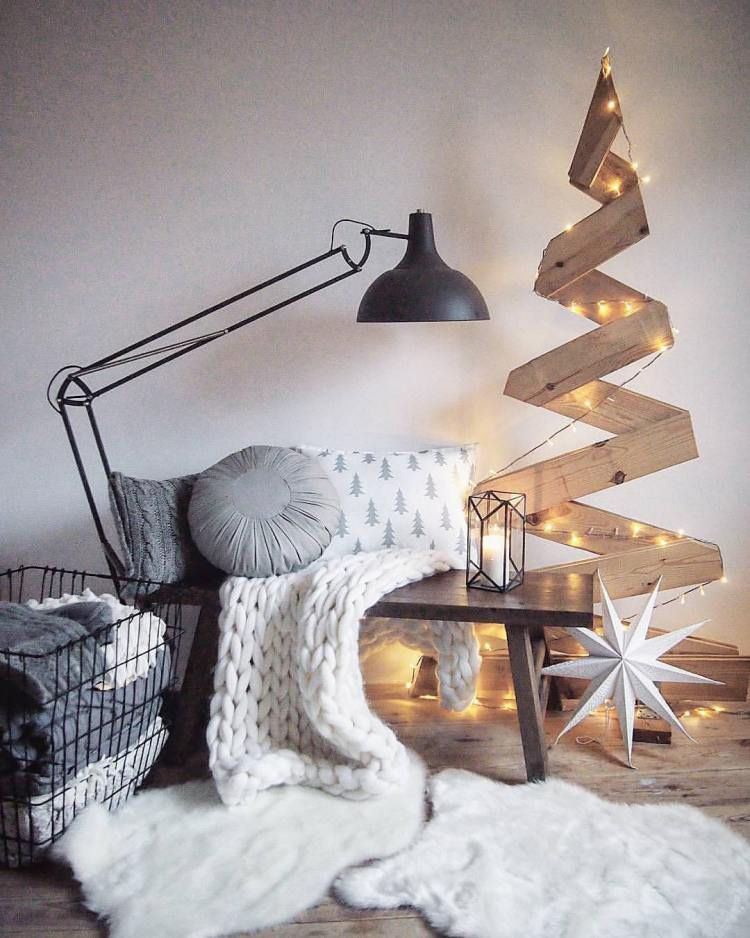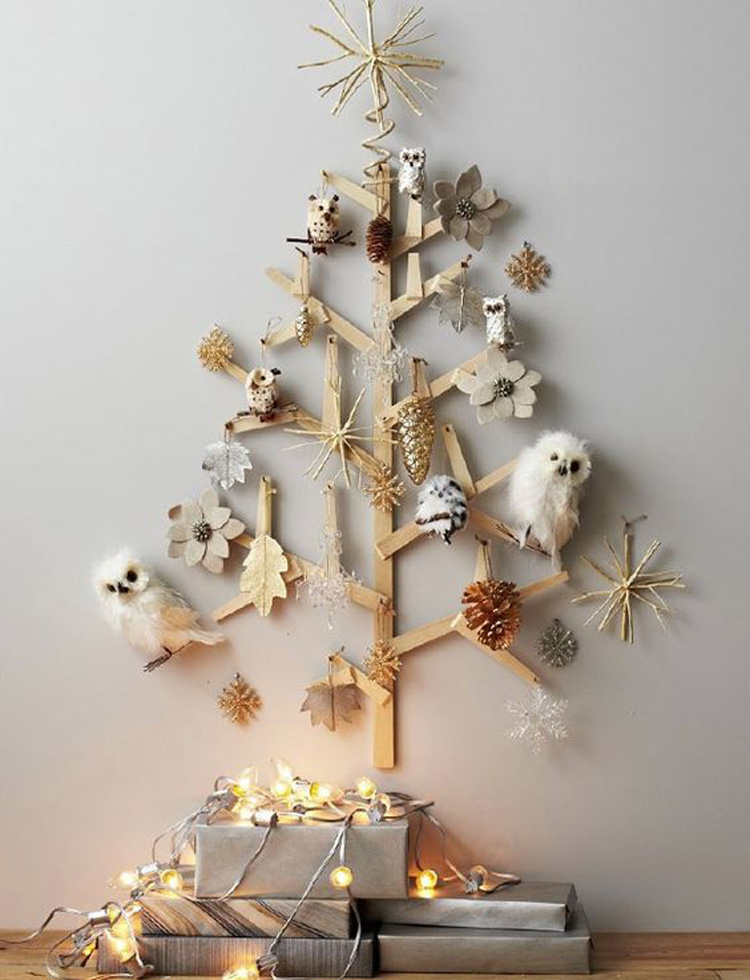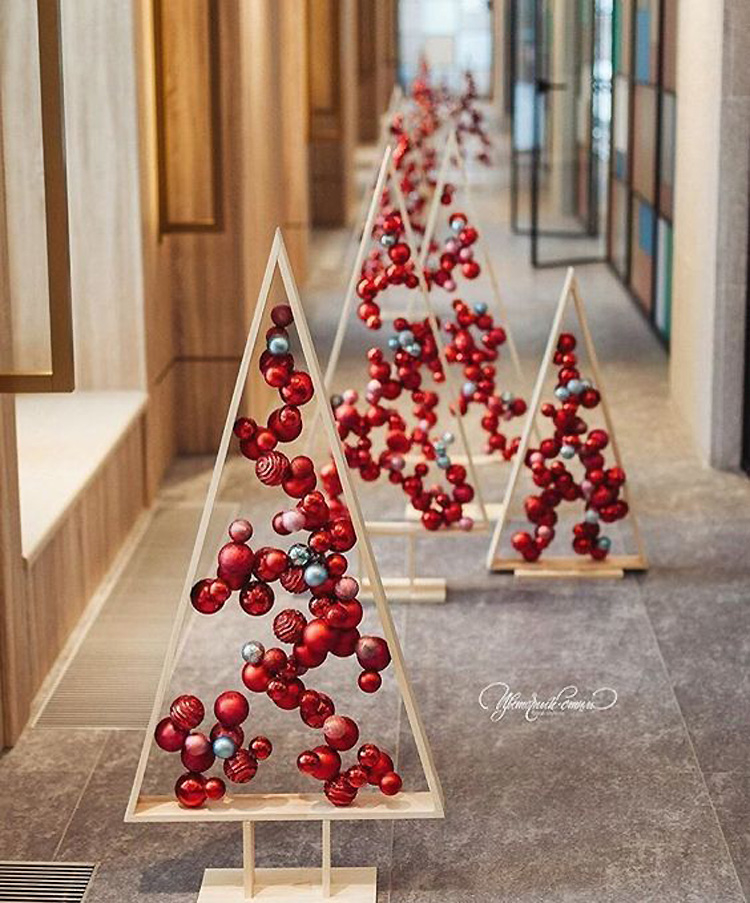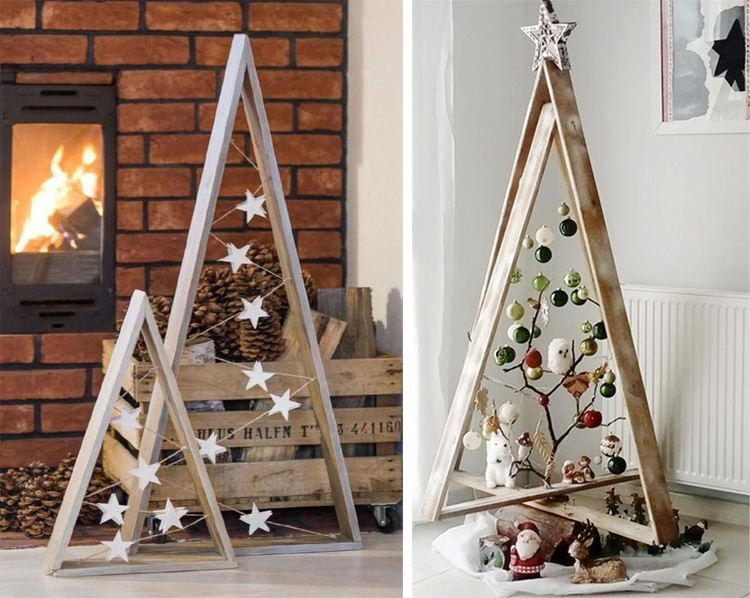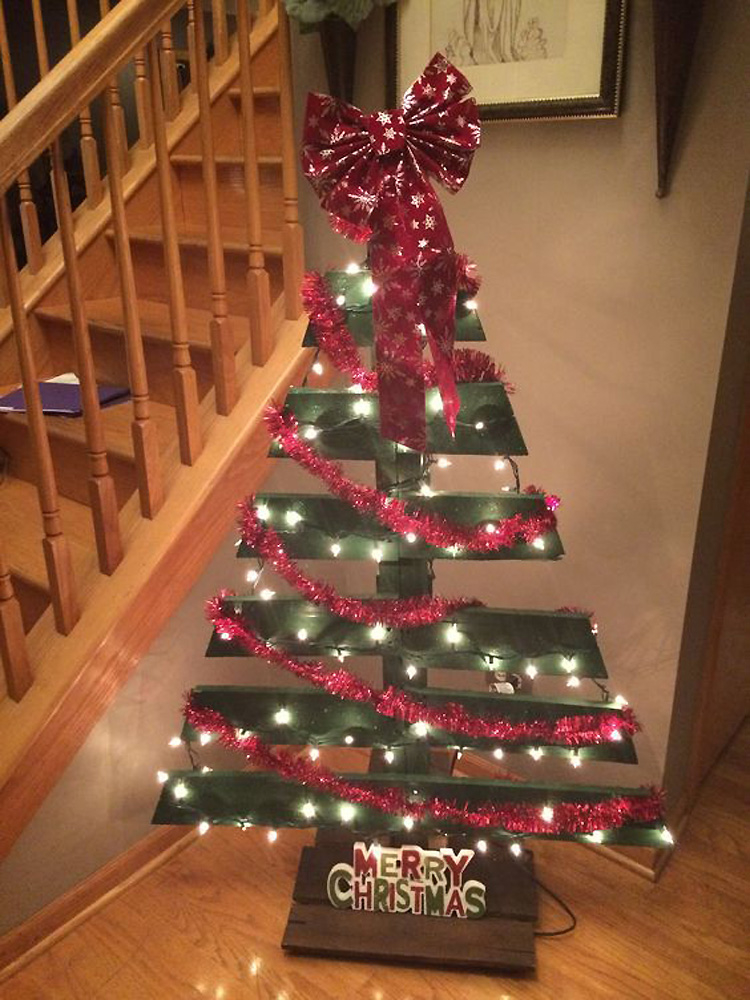 Put "Like", add the publication to your favorites. And in the comments, write what the idea of Christmas trees liked the most.