Garlands For Winter Decoration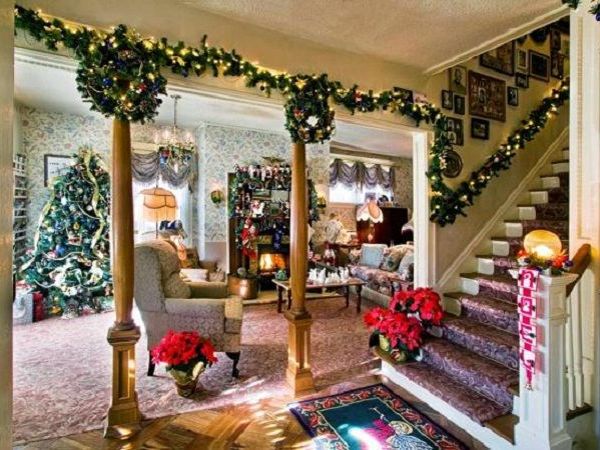 Christmas tree garlands are beautiful winter decorations, perfect for holidays. Homemade garlands are unique, elegant and beautiful decorations for home, giving a chic touch to the holiday decor. They create attractive color accents for holiday decor and bring gorgeous textures and creative design to any room. This is an excellent way to increase the attractiveness of your home, enrich the Christmas decoration, make the room look cheerful. Christmas tree garlands make the rooms and streets festive and charming in the blink of an eye. Winter garland ideas are versatile, suitable for both home interior and landscape design. Bright and illuminated patterns of garlands create fantastic yard decorations and perfectly match with any interior. Like the beautiful details of the garden, they can decorate an open attic, garden and hallway. It's a quick and exciting way to add variety and texture to the design of homes and yards and create more appeal. Stairs, headboards, doorways, Windows, fireplace designs will charm with Christmas garlands. One strand with this winter decoration makes any ceiling or empty wall more beautiful and attracts the eyes of guests. Add snowflakes, ribbons, Christmas balls or other your favorite holiday decorations to evergreen garlands or beads to spice up the decor. The hand-made designs are ideal for decorating chandeliers, table lamps, console tables, dressers, coffee tables and fireplaces. Even when you leave the holiday decor minimal, garlands enliven the space. Neutral colors with green garlands look stylish, blending elegance with home decoration and creating eye-catching elements. Small handmade Christmas decorations, sparkly ribbons, sequins, and retro decorations on a holiday tree can add a glamorous, bold accent to green garland patterns. The green color creates a contrast and connects traditional and modern ideas, making holiday spaces original and beautiful during the winter holidays.