Isobelle Ouzman Creates Amazing Multi-Layered Compositions Cut Of Old Books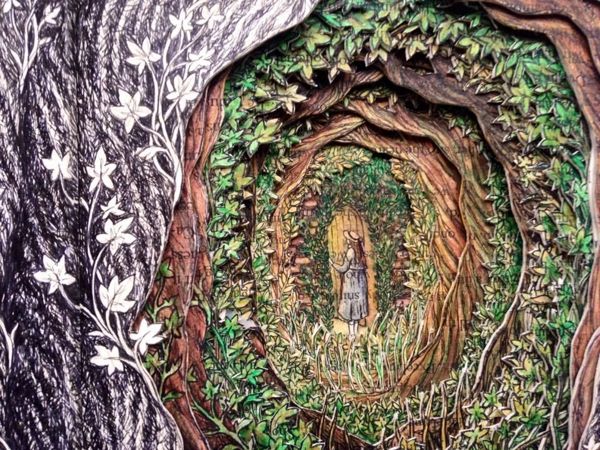 Talented artist Isobelle Ouzman lives and works in Seattle. She creates amazing multi-layered compositions from old discarded books. Isobelle Ouzman loves books and will never cut out any valuable book. Every book she altered was found in a Seattle junkyard, a dumpster, a thrift store, or simply given to her. So that the books do not get wet in the rain, do not collect dust, the artist gives them a second life. For her work, Isobelle uses professional tools: X-Acto-knife for precise work, micron pen with ink that does not fade and does not appear through the paper, watercolor and glue. On the creation of one composition, she spends about two months, working several hours a day. I am fascinated by these multi-layered compositions, the forest wilds seem to beckon somewhere.
Did you like the work of Isobelle Ouzman? Put "Like", add the publication to your favorites, and share your impressions in the comments.