Life Of Outstanding Mice: Felted Rodents Go To Stores, Play Sports & Take Photos
Category: Ideas & Inspiration
Practices: Felting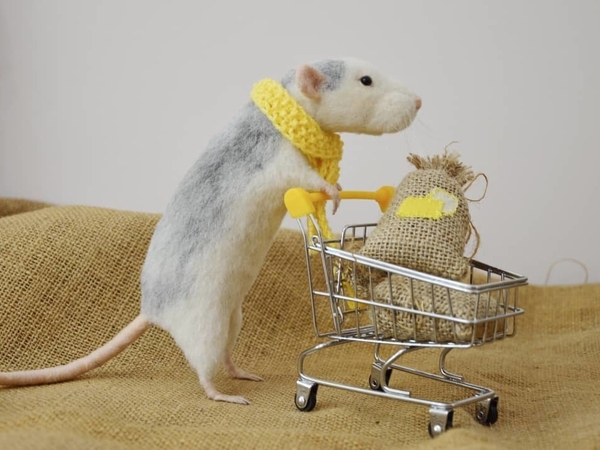 Who is the symbol of 2020?
For those interested in Slavic history, 2020 is the year of the Spinning Poisonous Spider. I was so interested to learn about the existence of the Slavic calendar and about the symbols of each year: Spider, Eagle, Hedgehog and others. But for me, as for many, 2020 is the year of the Rat or the Mouse.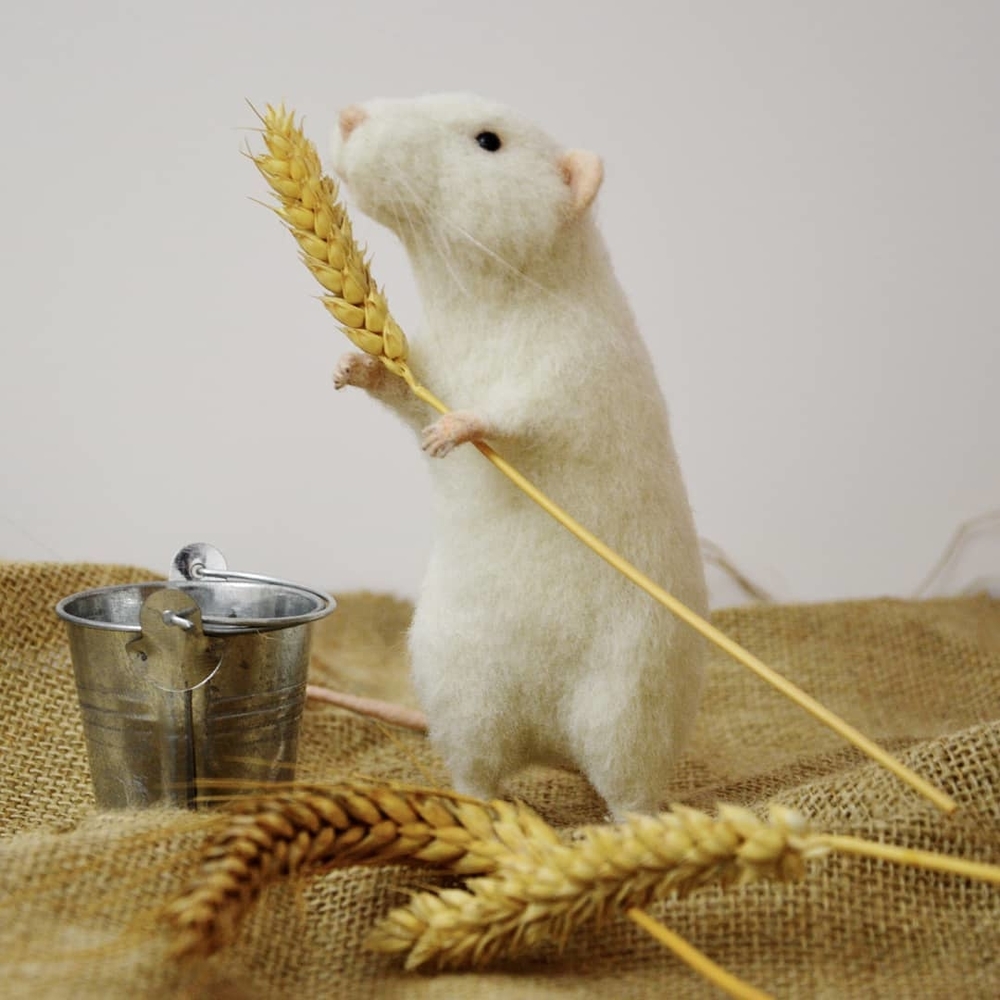 Felted rat with a wheat head
It seems that the same opinion is held by the creative group LY.Wool.toys from Ternopol – otherwise how to explain the abundance of rats from wool which they create?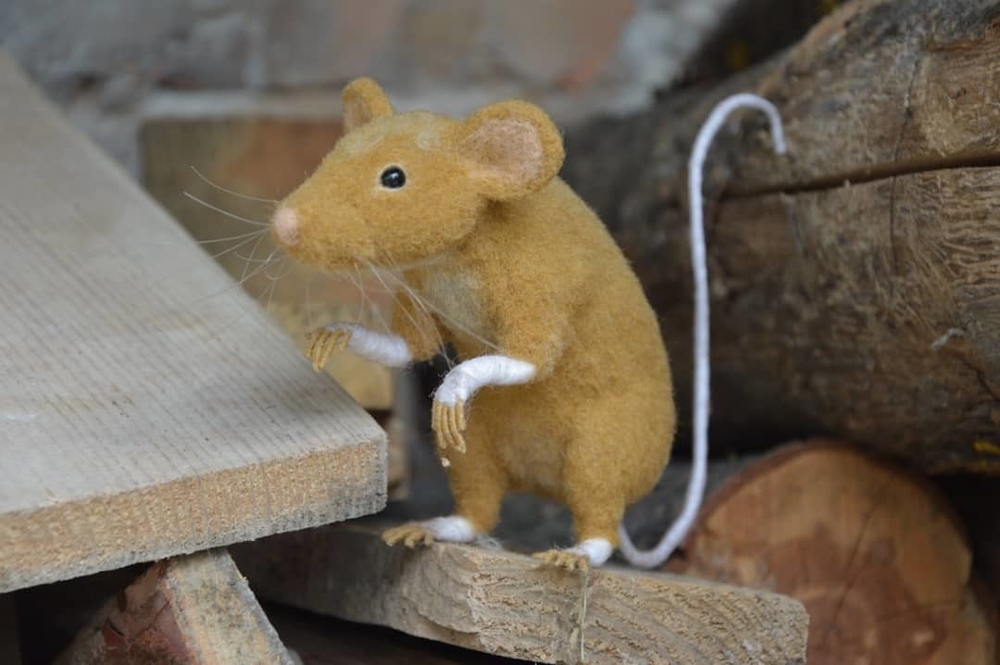 Realistic felted rat
I invite you to enjoy the artists' works and immerse yourself in a real rat world, which is something similar to ours, but still very special. Let's go!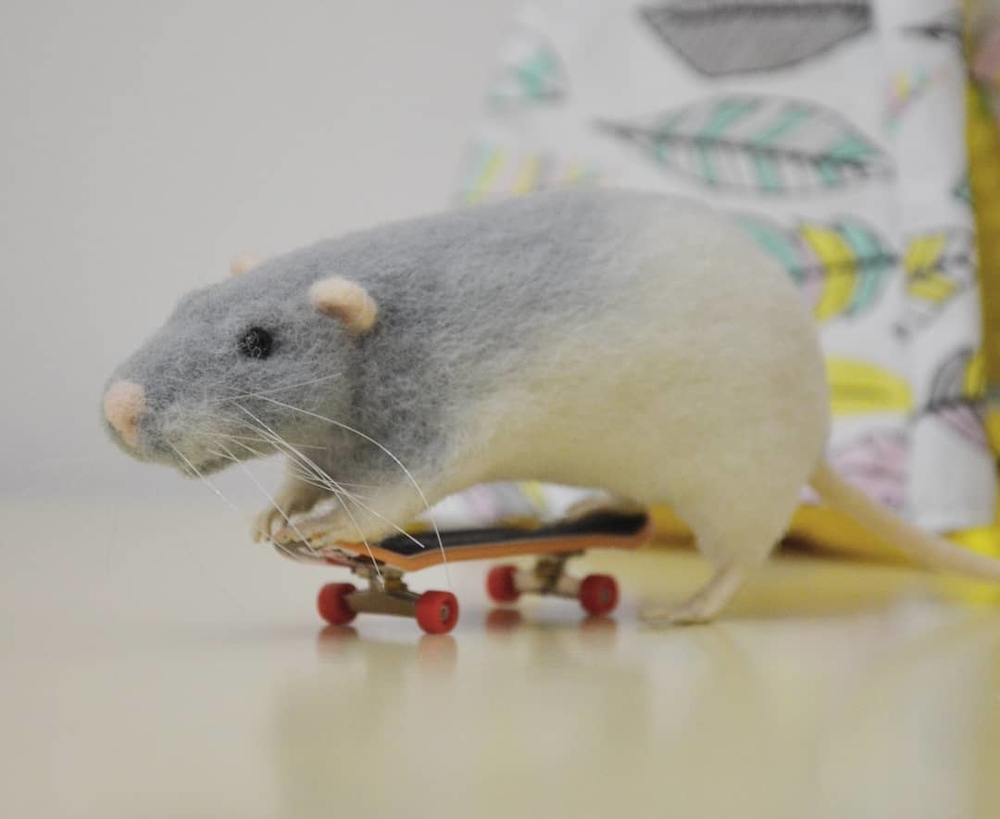 A rat rides a skateboard
Our first hero is a photographer rat. Probably, he is the author of those pictures that I will show in this article :)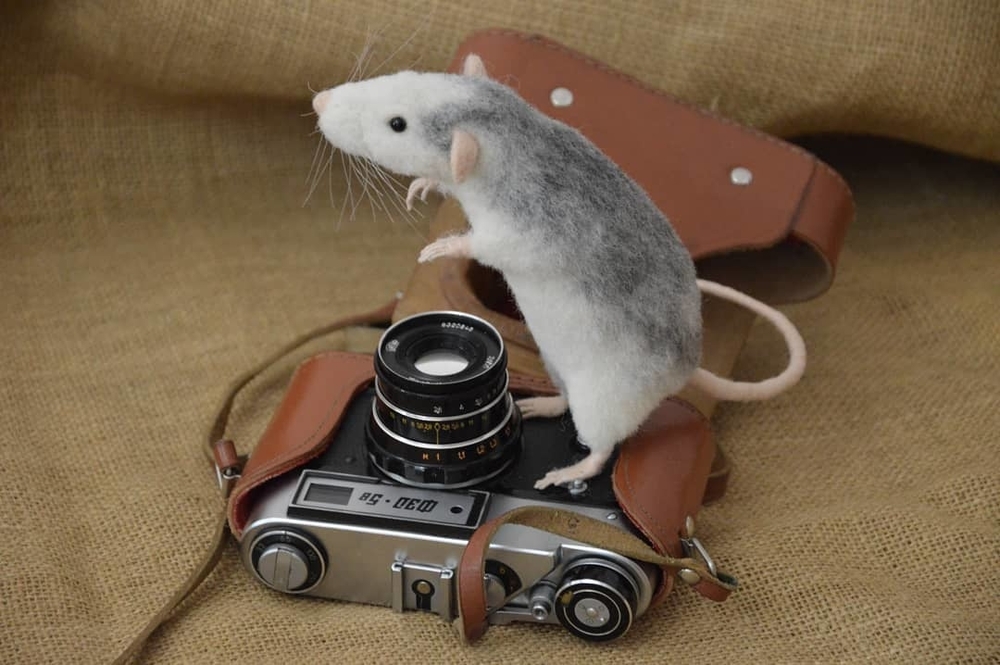 And this gentleman with the glasses obviously is a professor. Look at those slippers!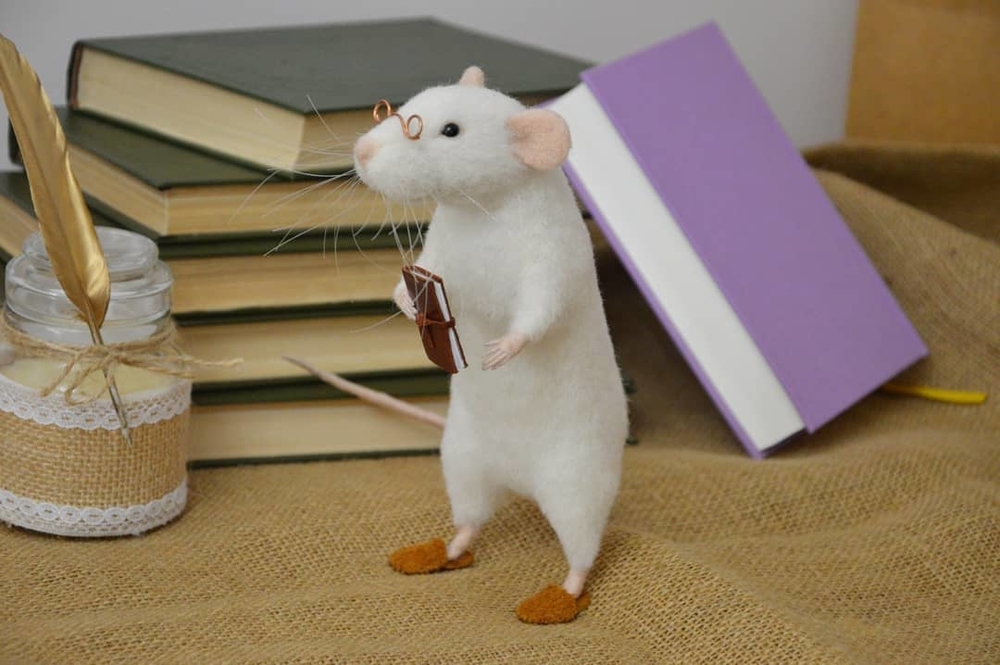 There is a postman in the rat world with a miniature handbag: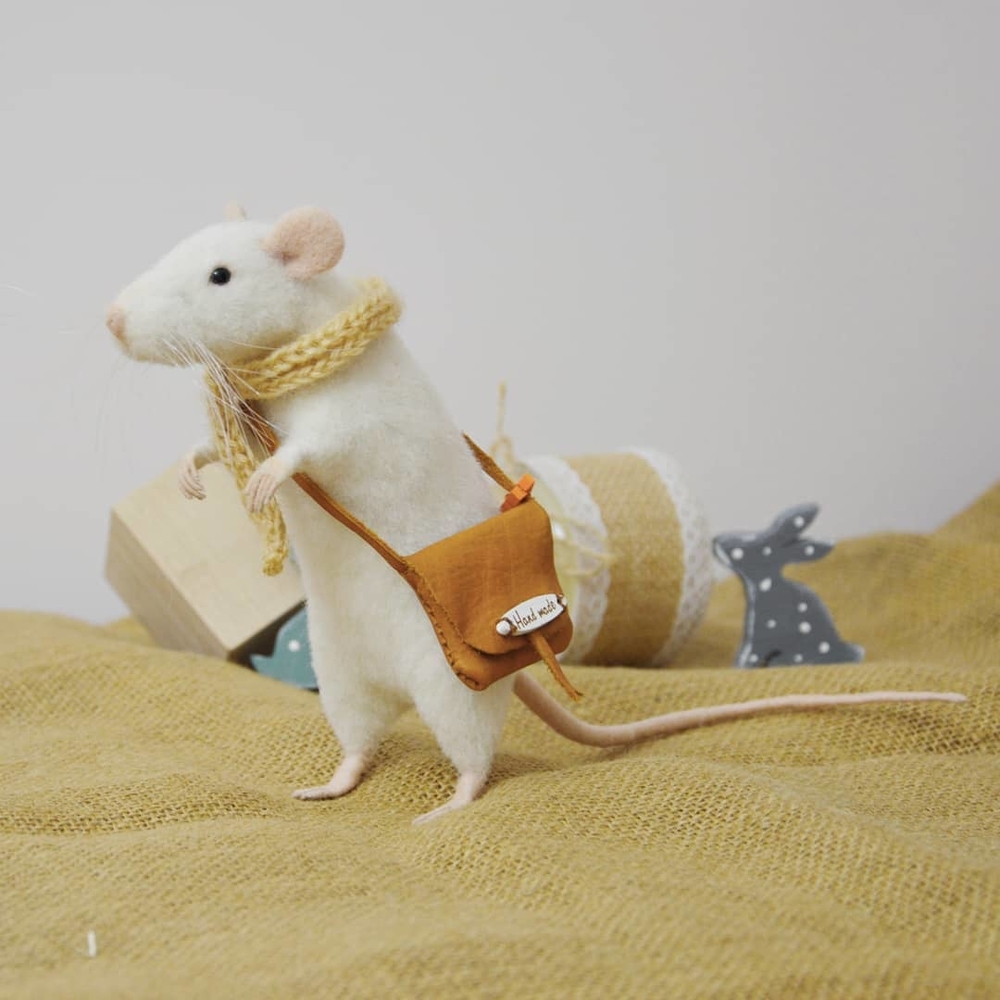 They are pretty much like us either way: they start families,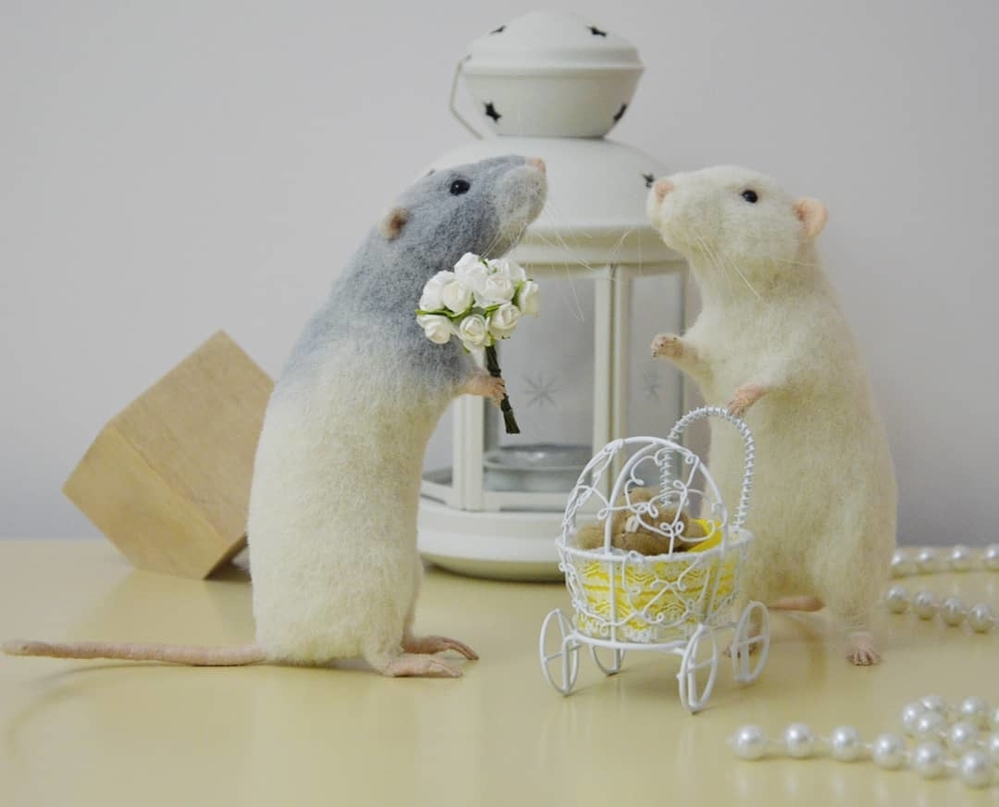 go to stores (sometimes buying twice as much as they originally planned)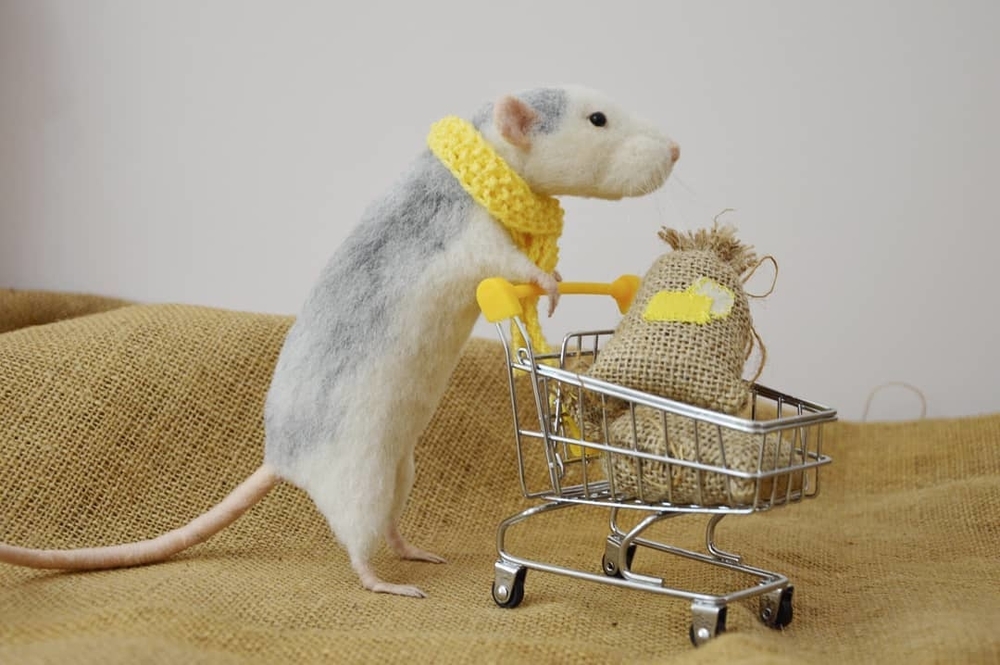 and waiting for Christmas and the New Year, dressing up in costumes.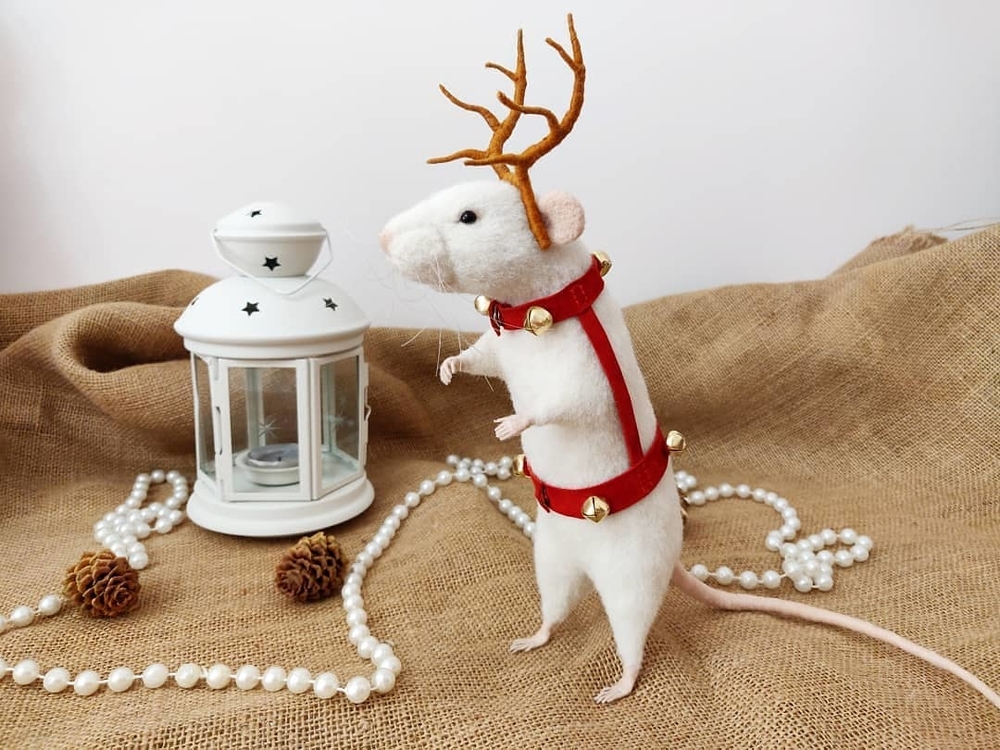 Rats crave for the beautiful too:
But they have their own habits :)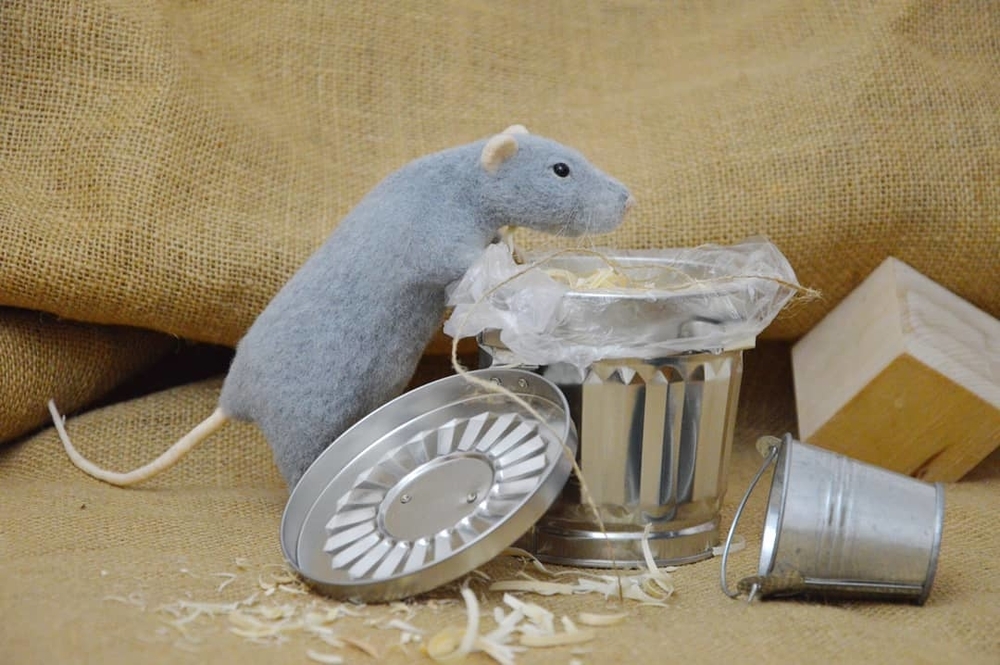 Although rats are usually not very pretty, these kids conquered me! Even the one that digs in the trash :) Did you like these felted rodents?