How To Make Nutcracker Of Cardboard?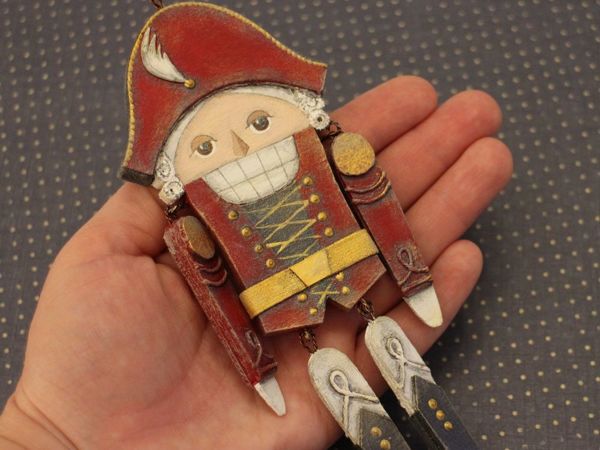 I continue to make homemade toys for the Christmas tree. Today I bring to your attention the Nutcracker.
It is not difficult to make one. However, it will take time to dry the cardboard. Necessary materials and tools:
Thick cardboard (1.5 mm).
Thin cardboard.
Thin wire.
Thick threads.
Cloth.
"Moment" glue.
PVA glue.
Acrylic paint: white, gold, black pearl, red, brown.
Scissors.
Pencil.
Brush.
Awl.
Nail file (or sandpaper).
I wish you a pleasant viewing and a great pre-holiday mood with inspiration!
DIYs & Tutorials on the topic