Lucy Sparrow's Supermarket: Felt Products & No GM Foods
British artist Lucy Sparrow is the author and embodiment of the idea of an unusual grocery store. All goods in it are not to eat: inedible.
Everything on the shelves is sold at the price of ordinary products and is made of colored felt.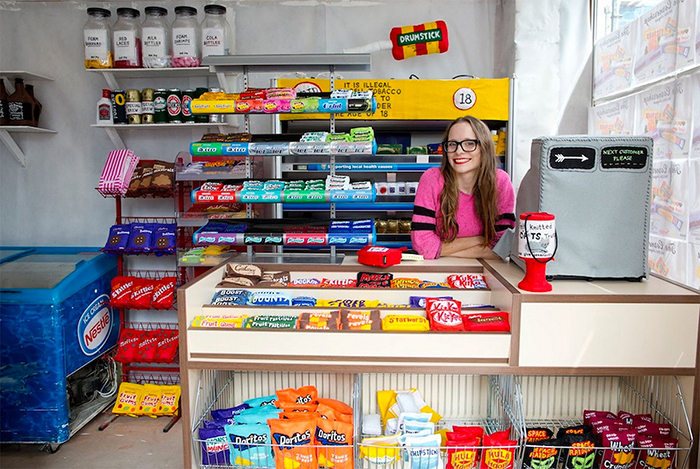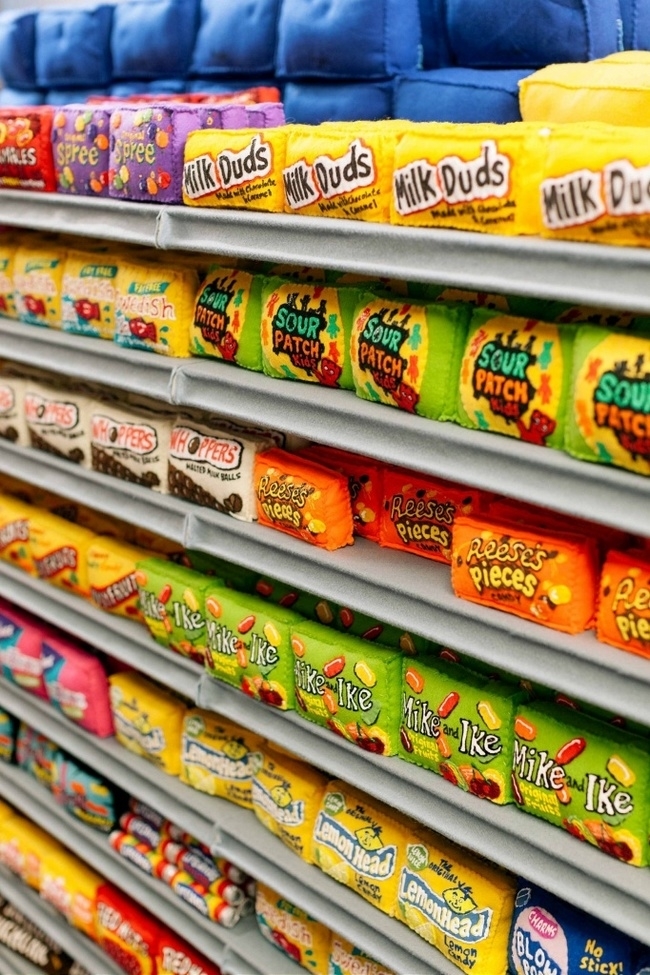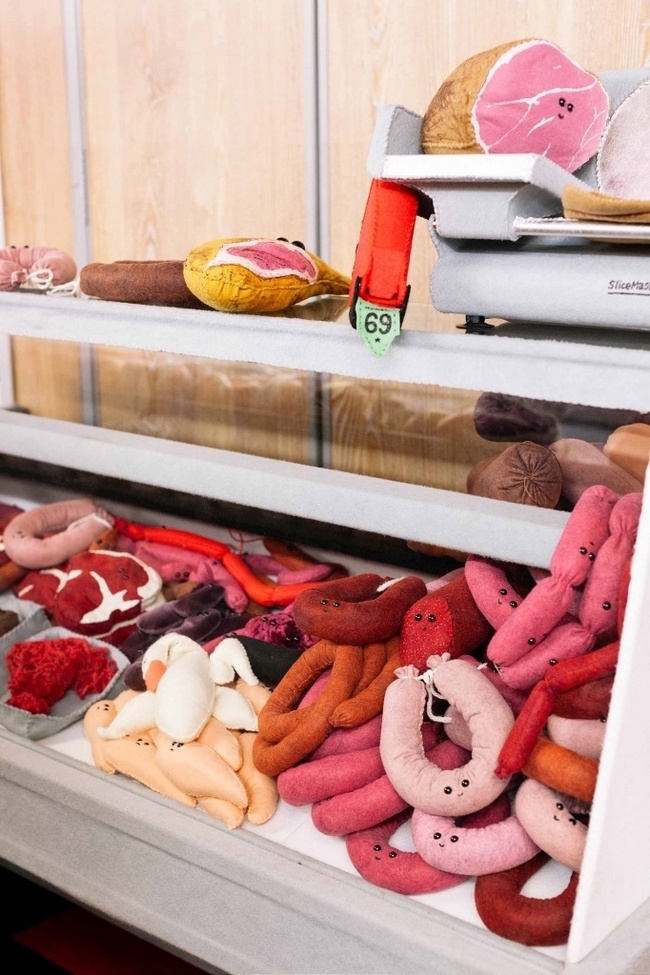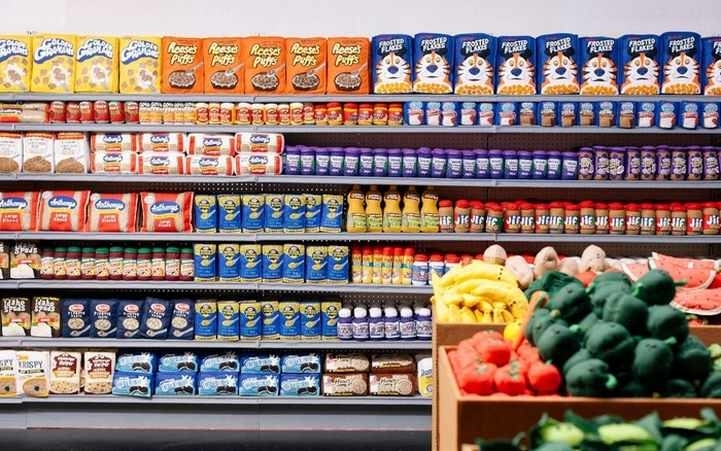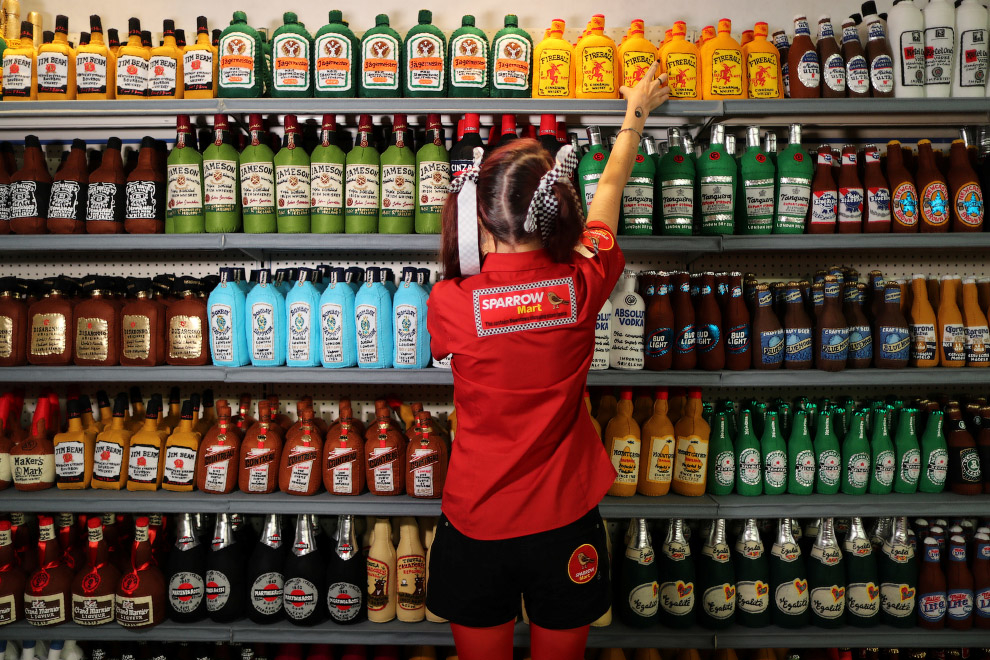 Are there any buyers in this store and what items are in demand? There are a lot of buyers. There is demand for absolutely all goods. According to Lucy herself, alcohol, for example, "...literally "flies" off the shelves." People of different age groups are happy to buy fruit, vegetables, mayonnaise, ketchup, sausages, bread, sweets, stationery, personal hygiene items. In the store there is even a rack with magazines and books (also made of felt:)) However, you can not look through, but it is.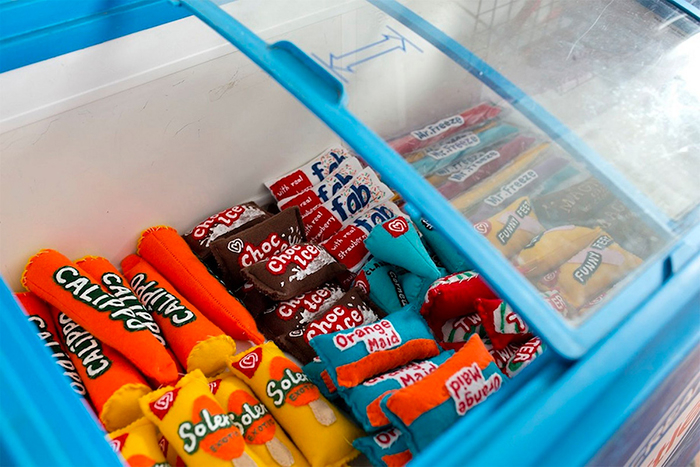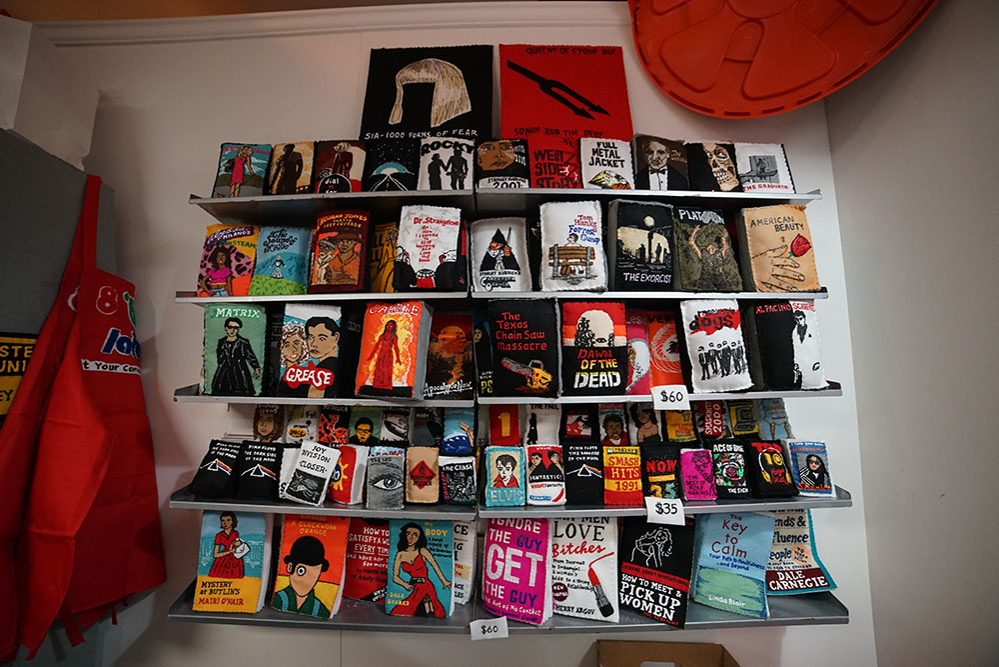 Some interior items are also made of felt. Cash register, bank terminal, bucket and mop (saw a mouse in a bucket, shed tears, immediately wanted to save her).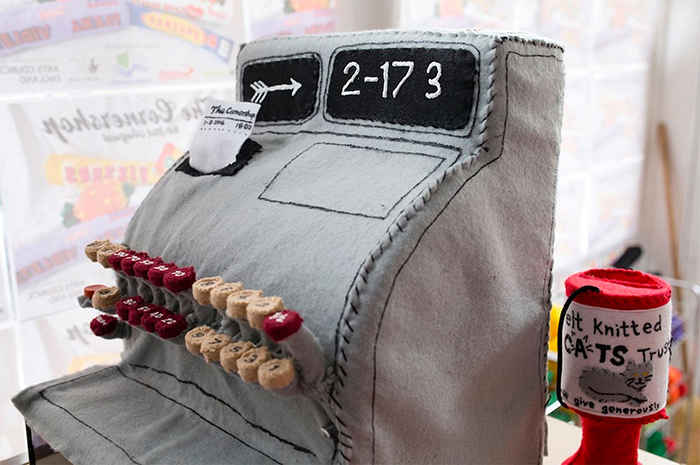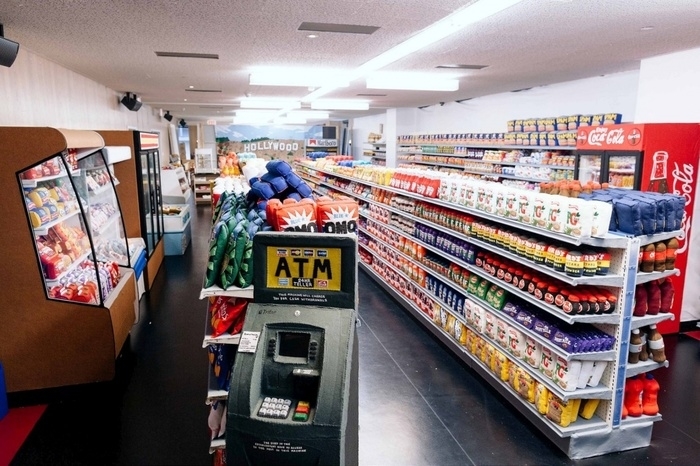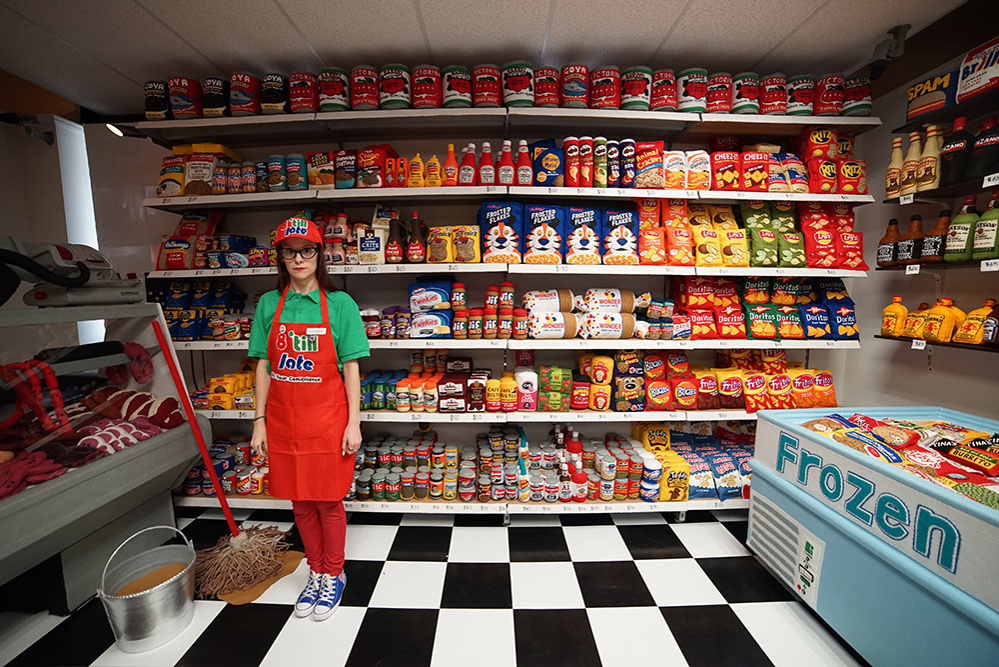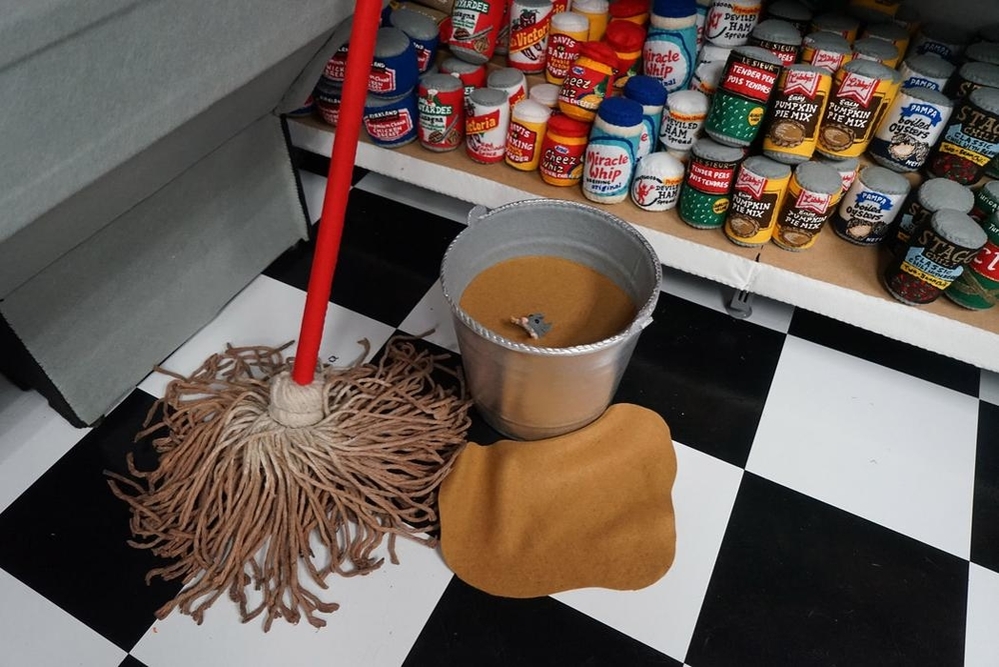 A positive onion, a friendly banana, a surprised potato are not surreal dreams after sleepless nights of preparation for exhibitions or exams. All this is Lucy's supermarket range.
Take a closer look at the sausage display. You will see a professional taster and part-time guard products from mice. He also reminds you that you should go to the department with animal feed — this is also presented in the store.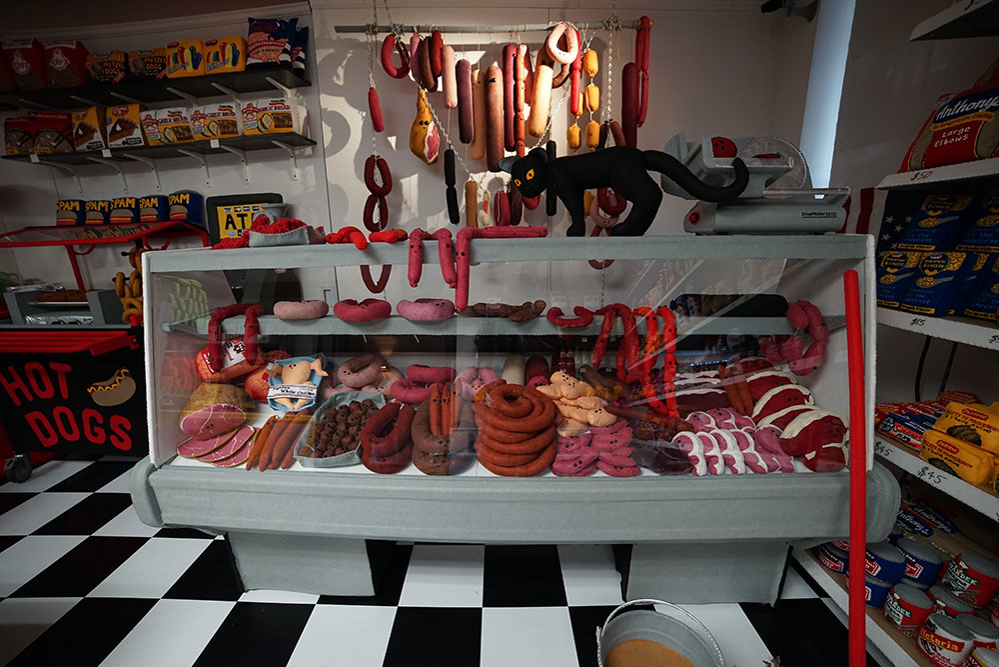 The area of the store is 260 sq. m. In total, the store presents about 35,000 items made by hand. Even a commercial calling to visit the supermarket was filmed. Only one of 27 kinds of sushi, and the kit to go and chopsticks and sauces, everything as it should be. The opening of the store was preceded by 9 months of hard work, Lucy alone was engaged in making copies of all the objects presented in the store. Only at the last stage before the opening, she hired assistants to deal with organizational issues. The process so captured the artist that, according to her, the work was performed like a robot, according to a clearly planned plan, without breaking away from the process for days. No wonder: such a number of exhibits, and even imagine that each type of product is presented in several copies. You're not going to put one potato or a jar of sauce on display. It has to be real.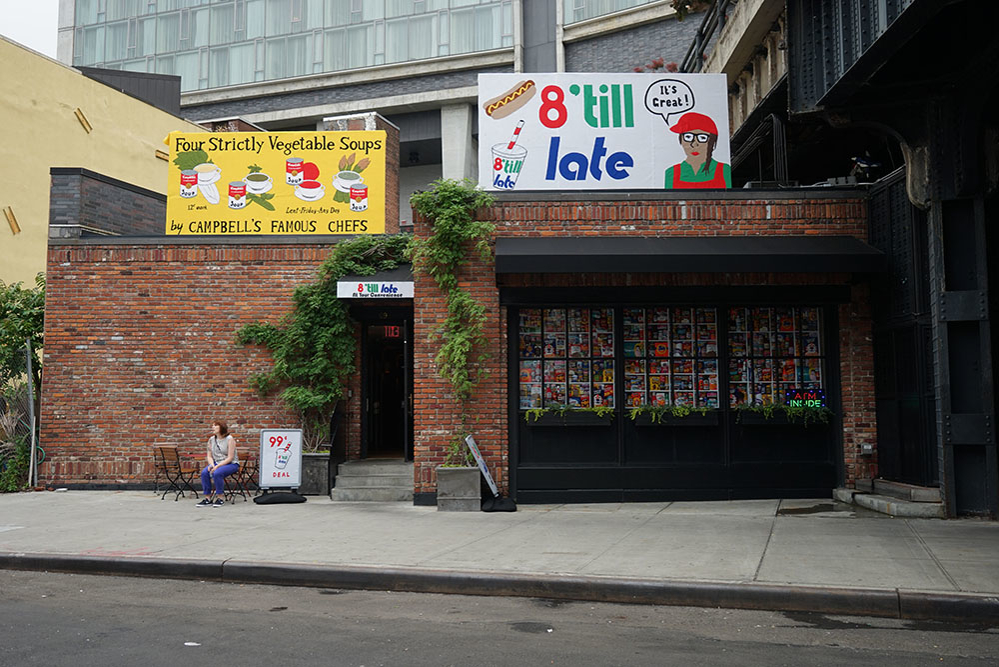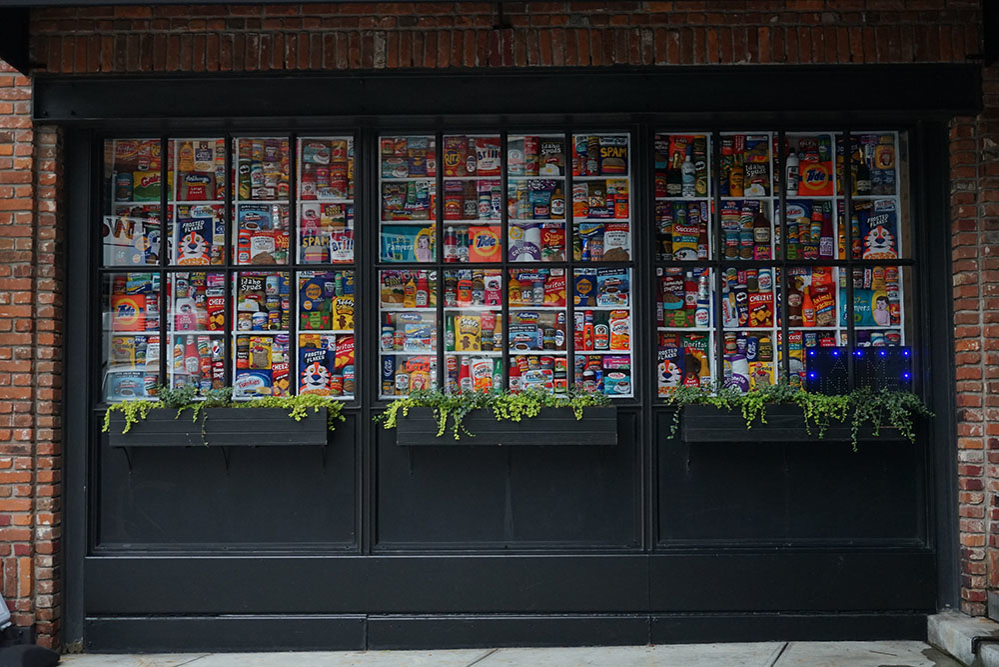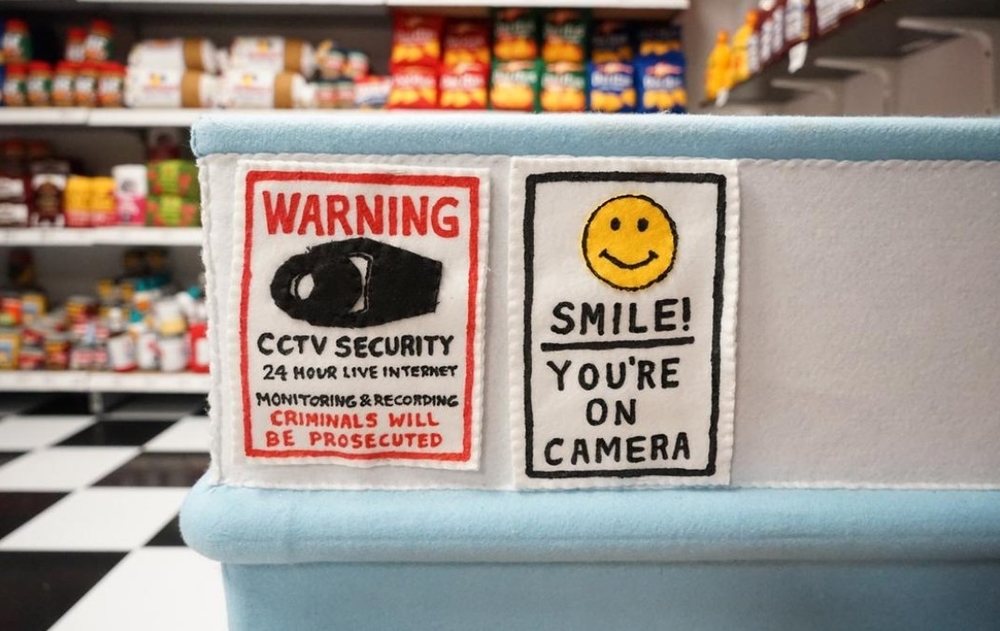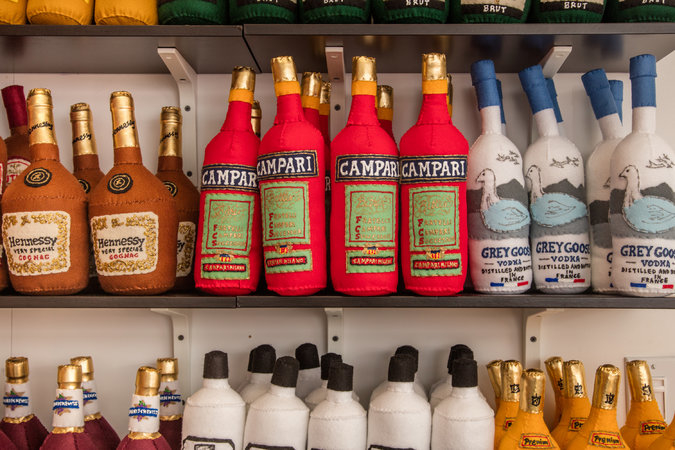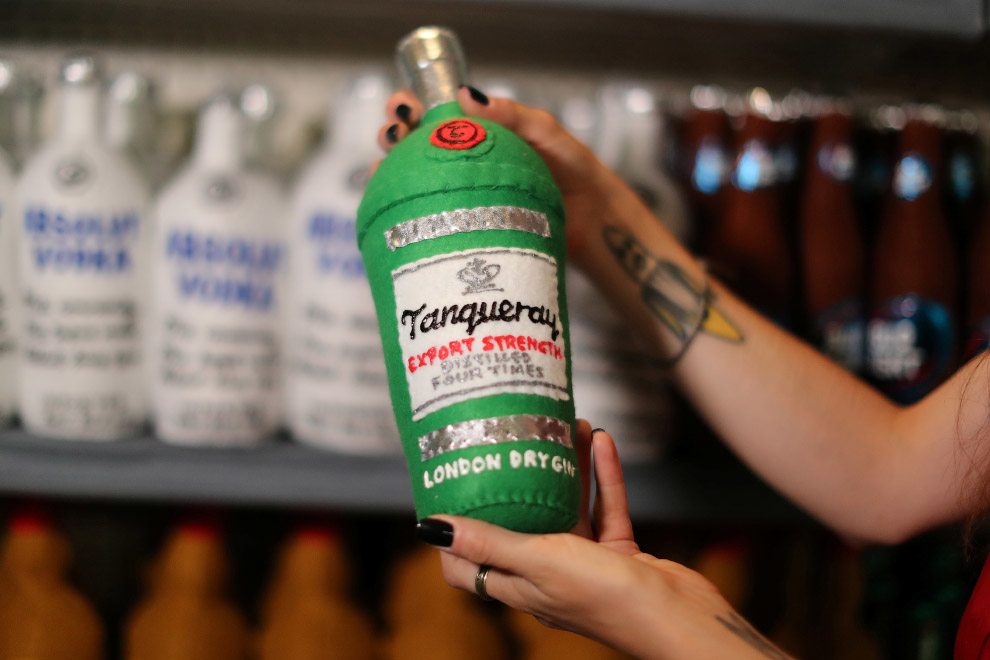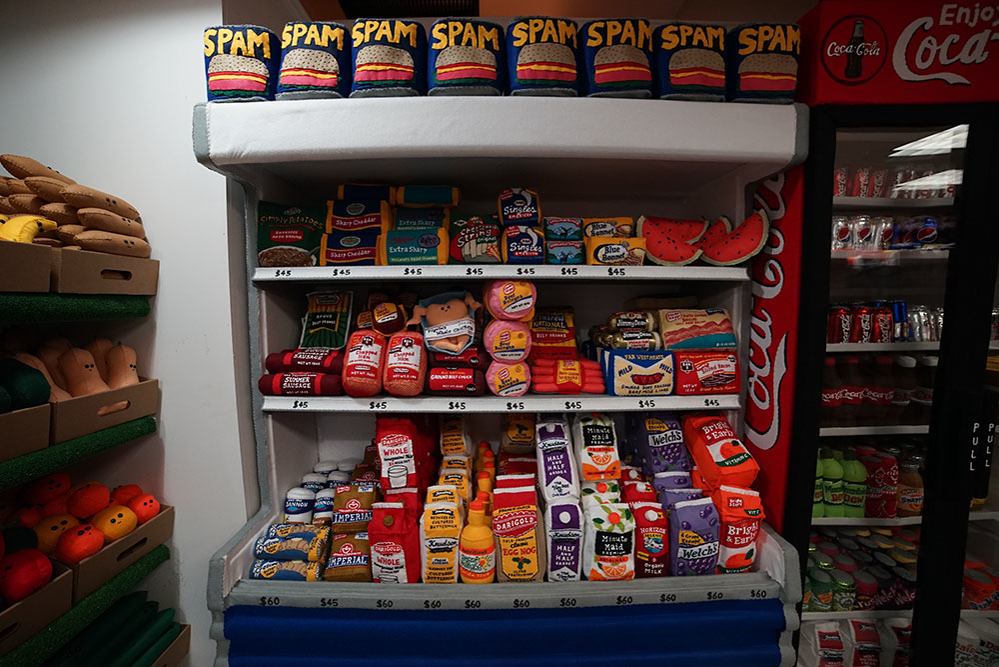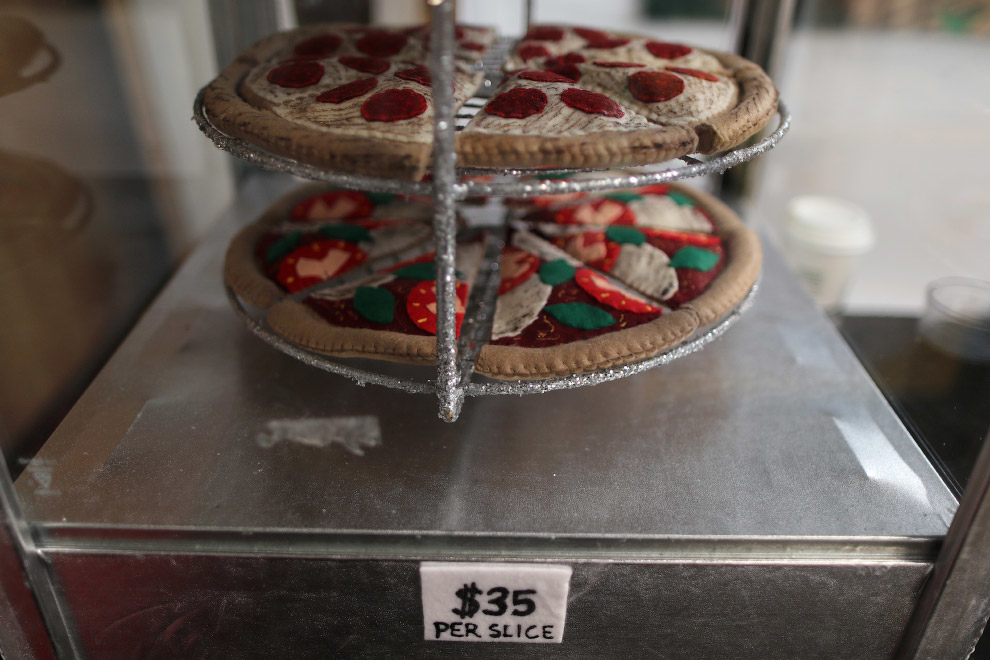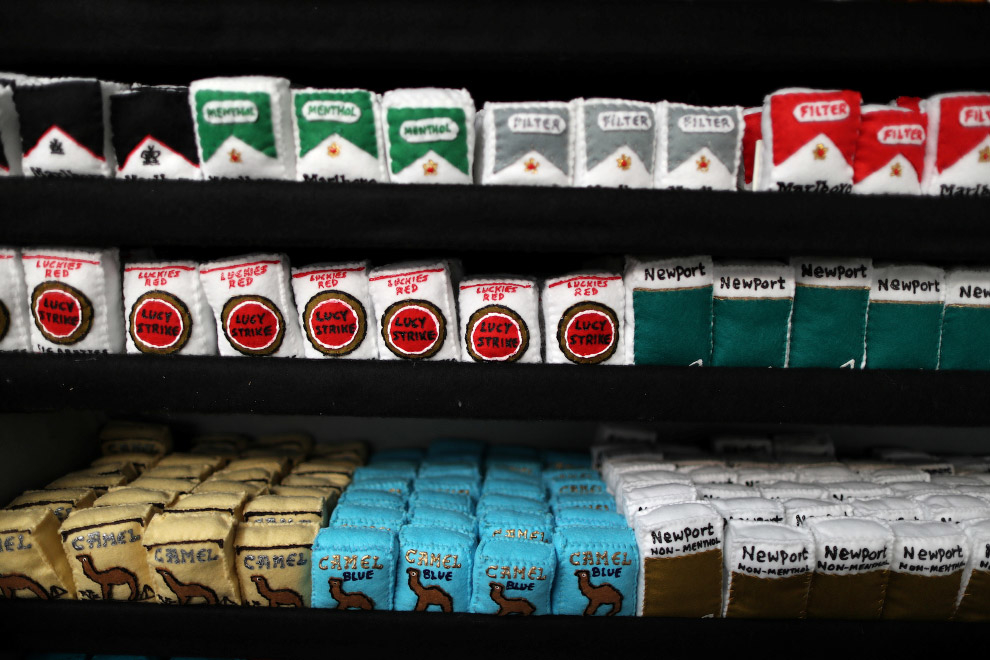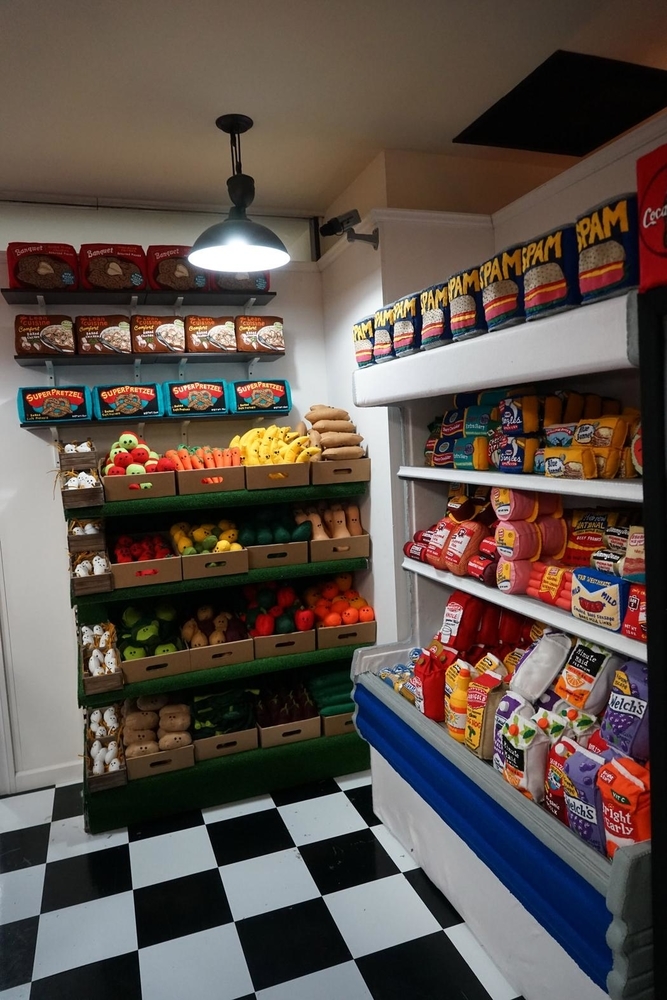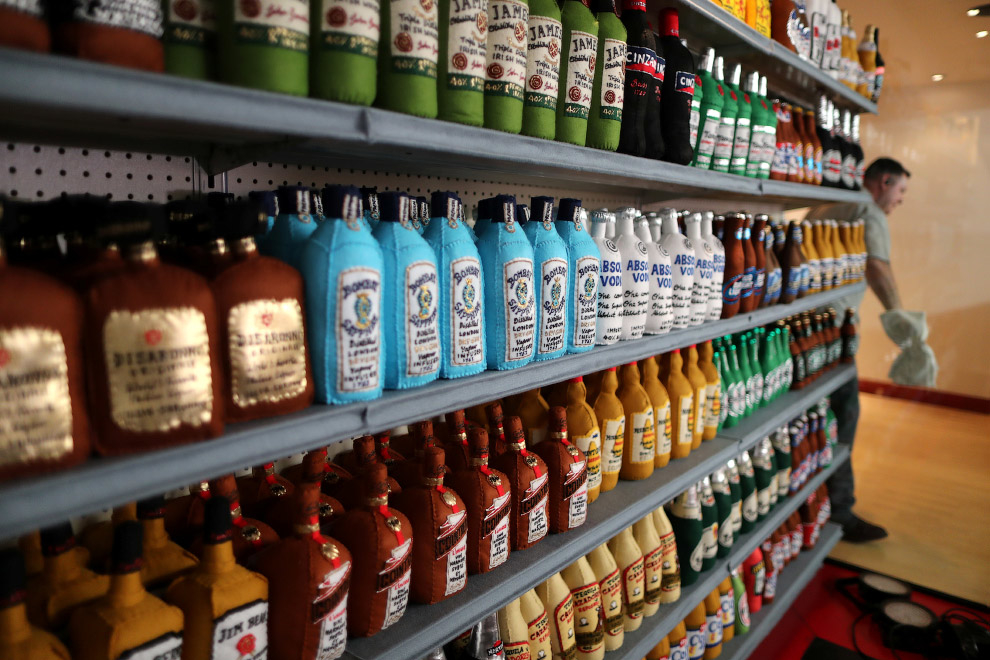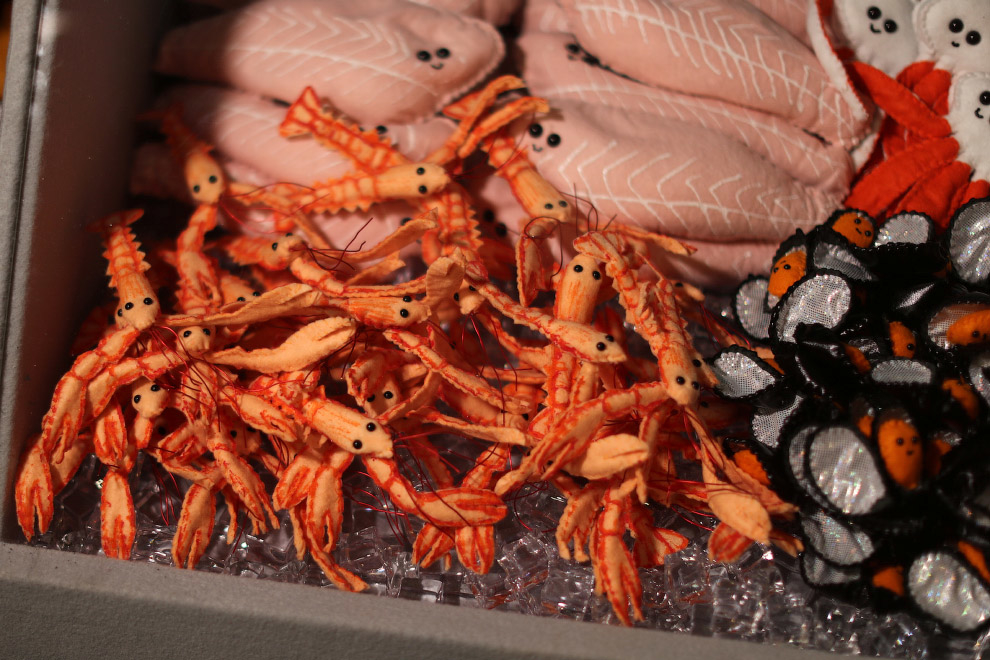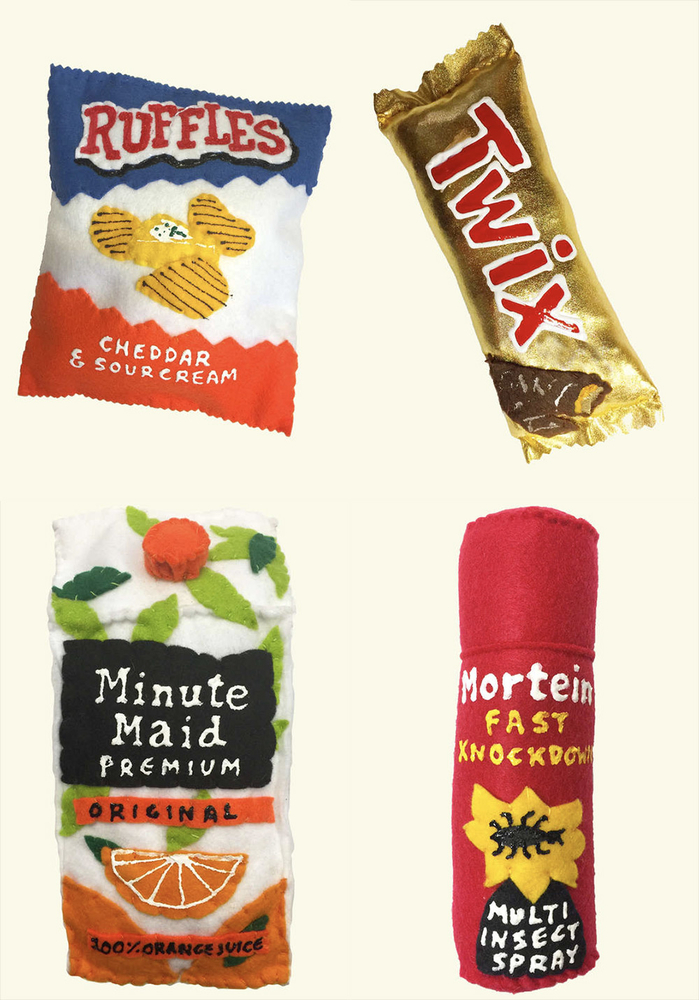 "Why?" Such a question is sometimes asked to the artist.
According to Lucy herself, she was always attracted to the idea of things made of materials unusual from their traditional production. In addition, Lucy's work helps small unprofitable shops survive: she fills their empty shelves with such interesting things that can not attract a buyer. In London, there are already three such objects: a grocery store, a sex shop (well, who would have thought

) and a gun shop.
Would you look into a store like this?