Striking Wooden Sculptures By Hsu Tung Han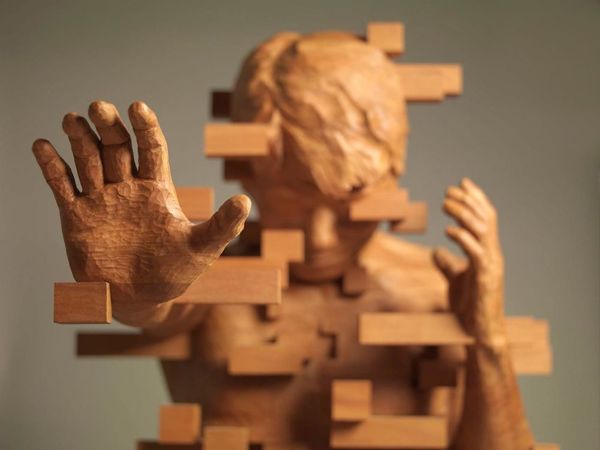 Hsu Tung Han is a sculptor from Taiwan, the author of more than a hundred unique wooden sculptures. He invented and developed his technique, adding to the work some ordinary geometric shapes. Small wooden blocks create a unique pixelation effect and the illusion of movement. The pixelation effect is the Taiwanese sculptor's sartorial statement.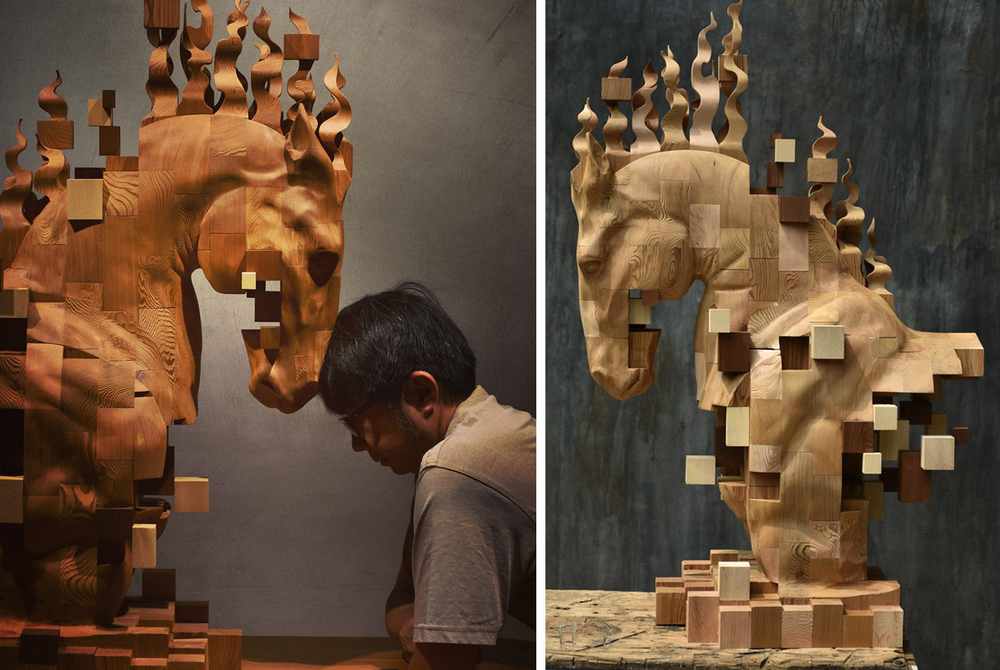 It takes several months to create one work. At first the artist makes sketches with numerous calculations, and then models from clay. After that, Hsu Tung Han proceeds to create the sculpture itself. In his works he uses African wax wood, teak, walnut.
The subjects are ancient national legends, historical moments and just a philosophical understanding of the image of a man.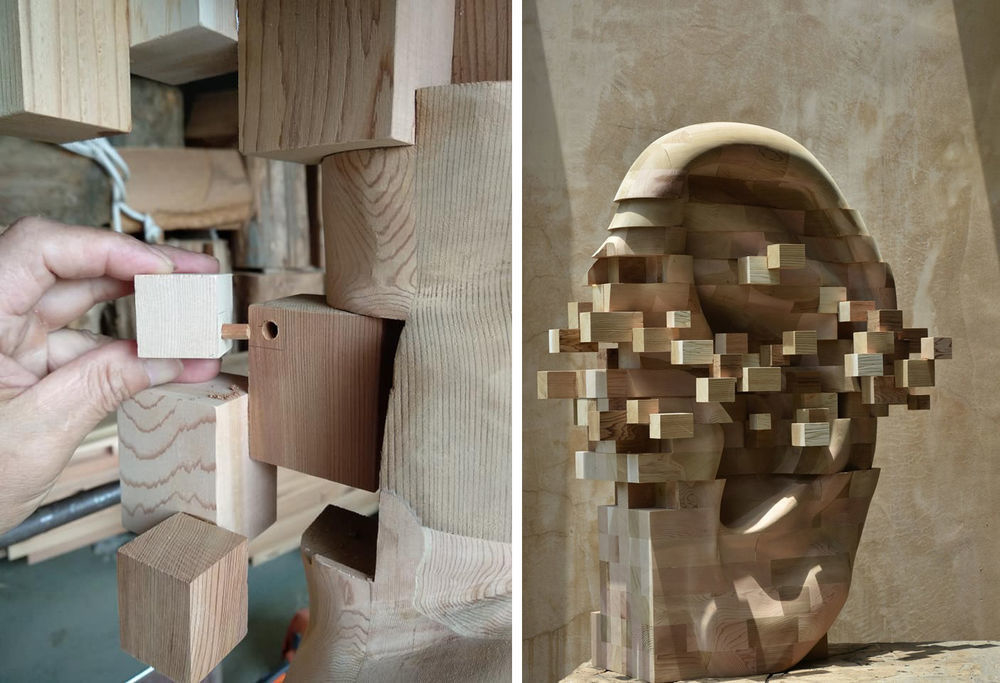 The sculpture "Snow" is made of light wood. Two cranes nestling together.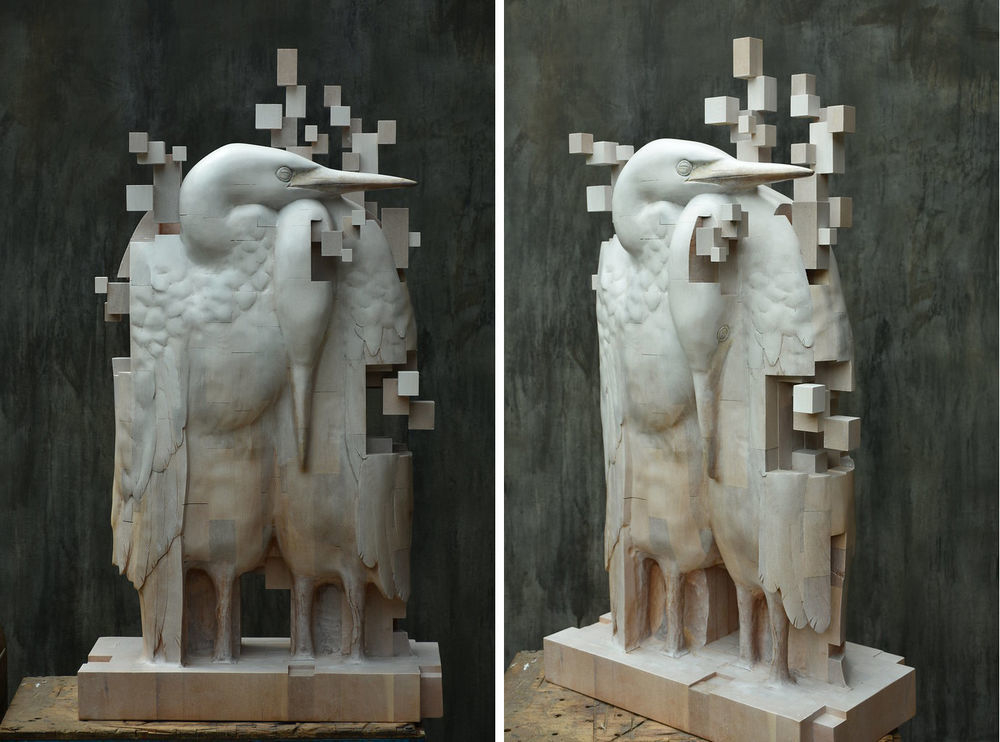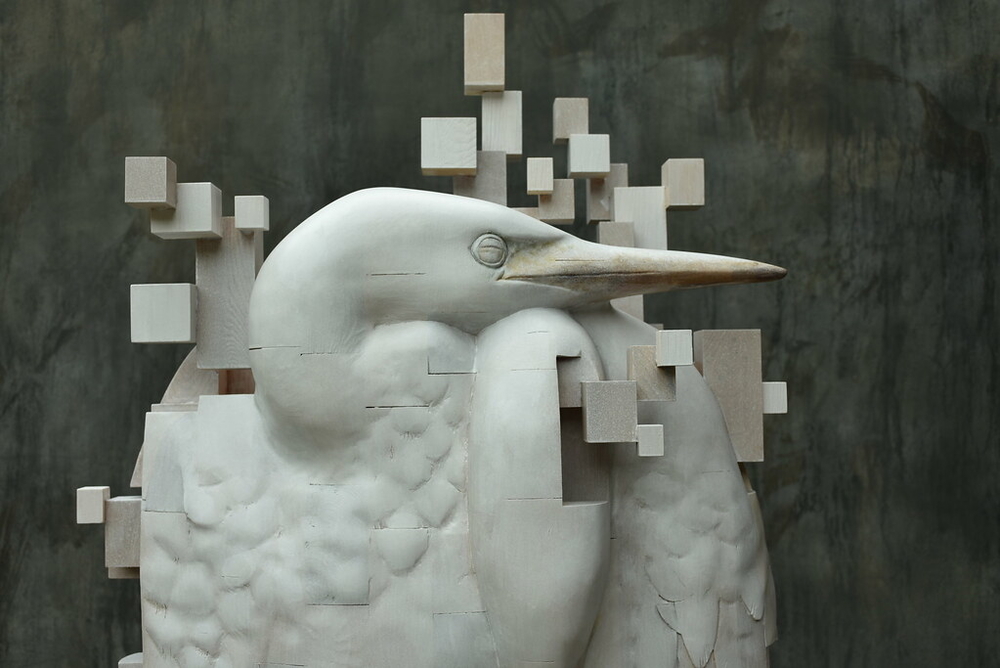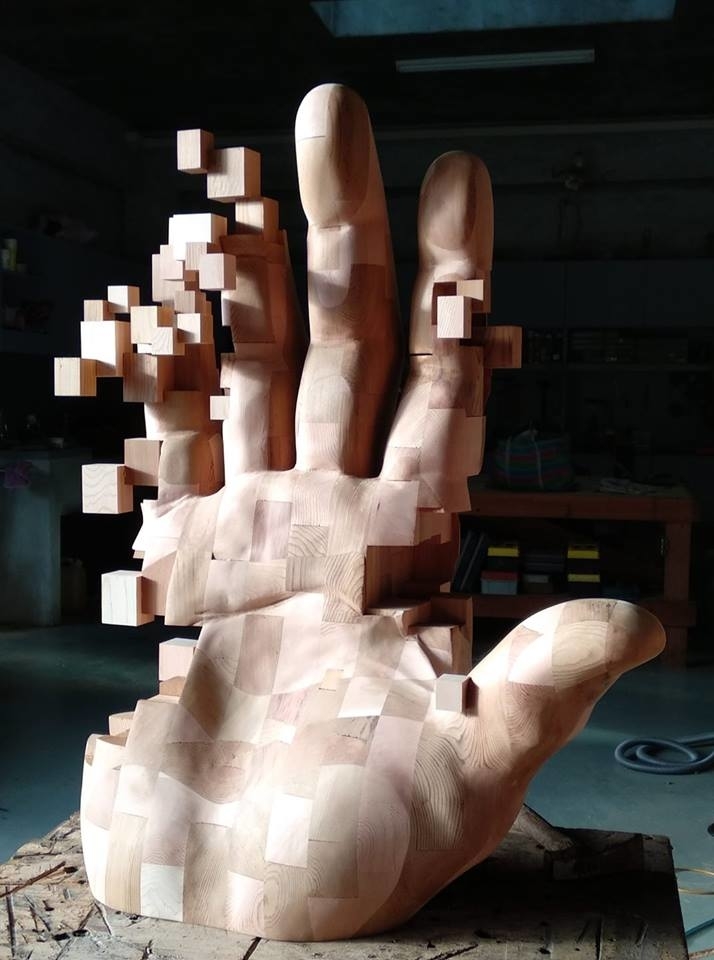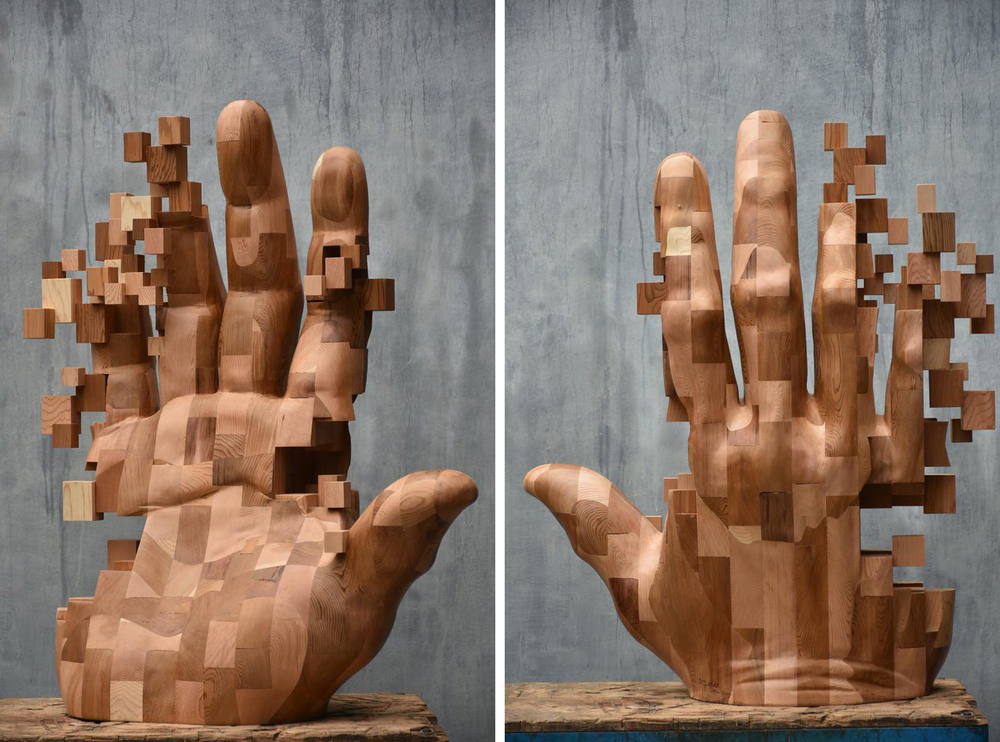 His recent work depicts a half-meter diver diving into deep waters. Hair raised above her head, out of the tube of the mask are clearly visible escaping air bubbles.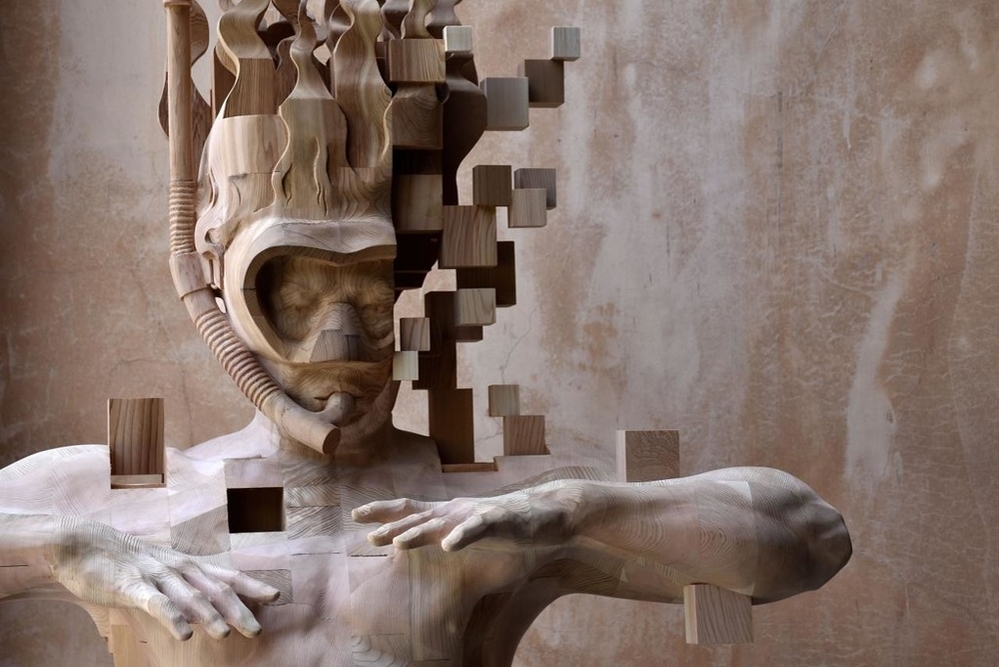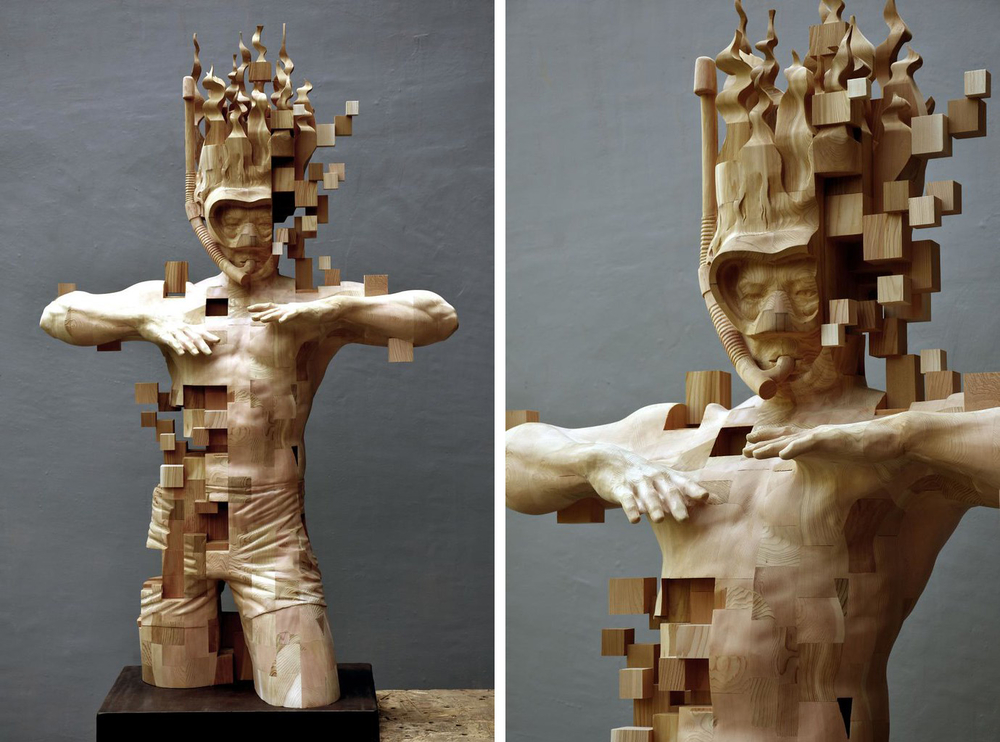 The sculpture of the catcher (the catcher in baseball). Every part of the uniform and equipment of a baseball player is presented in detail. Pixel blocks give the sculpture the dynamism and mimic the movement. The viewer can hear the baseball moving toward the glove.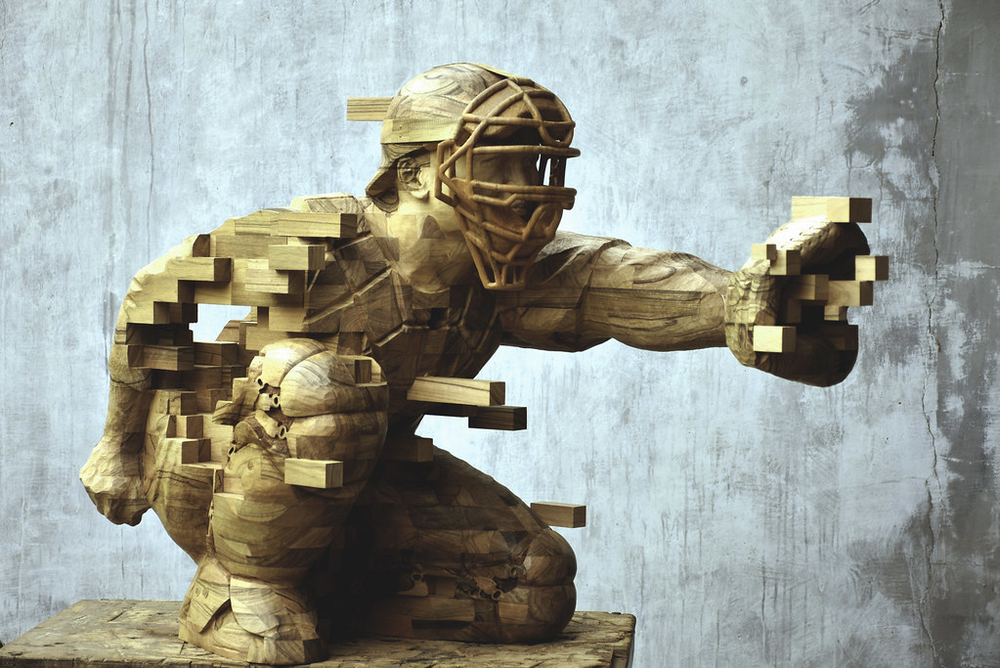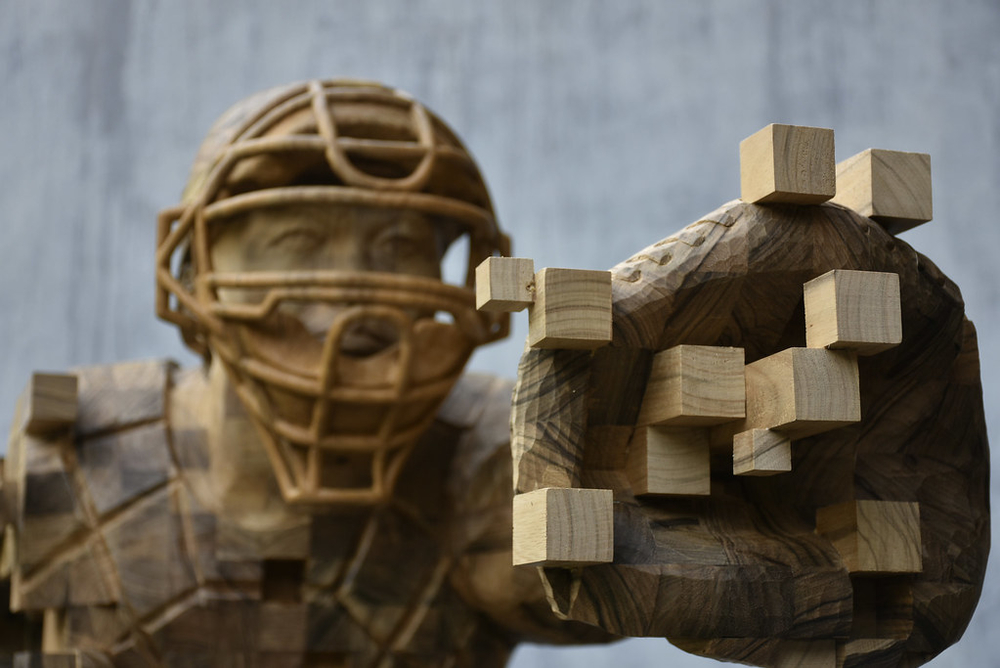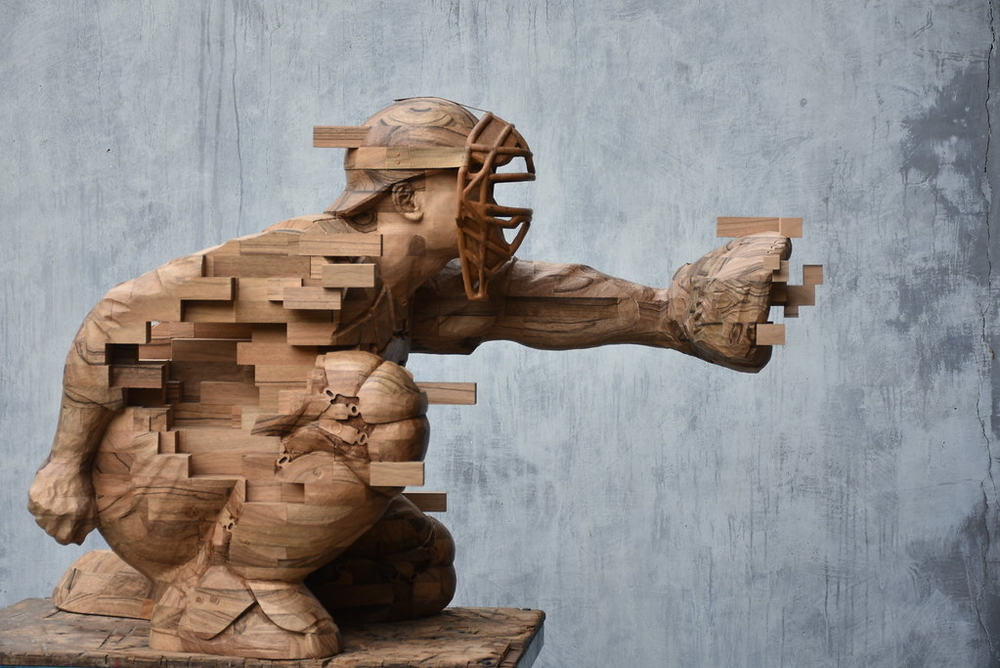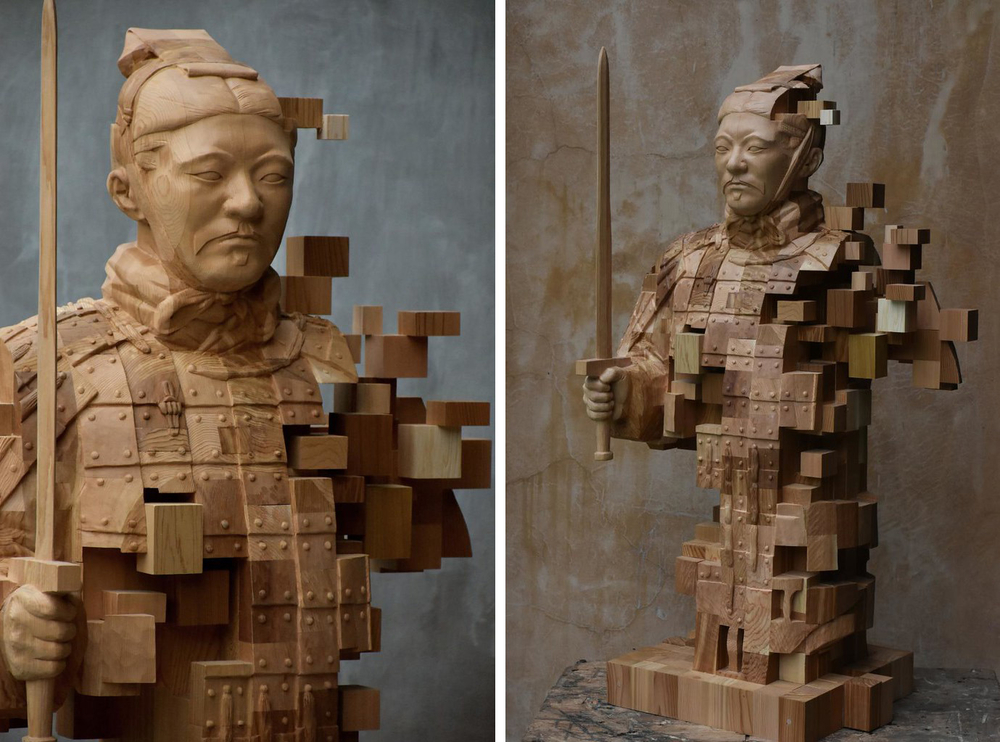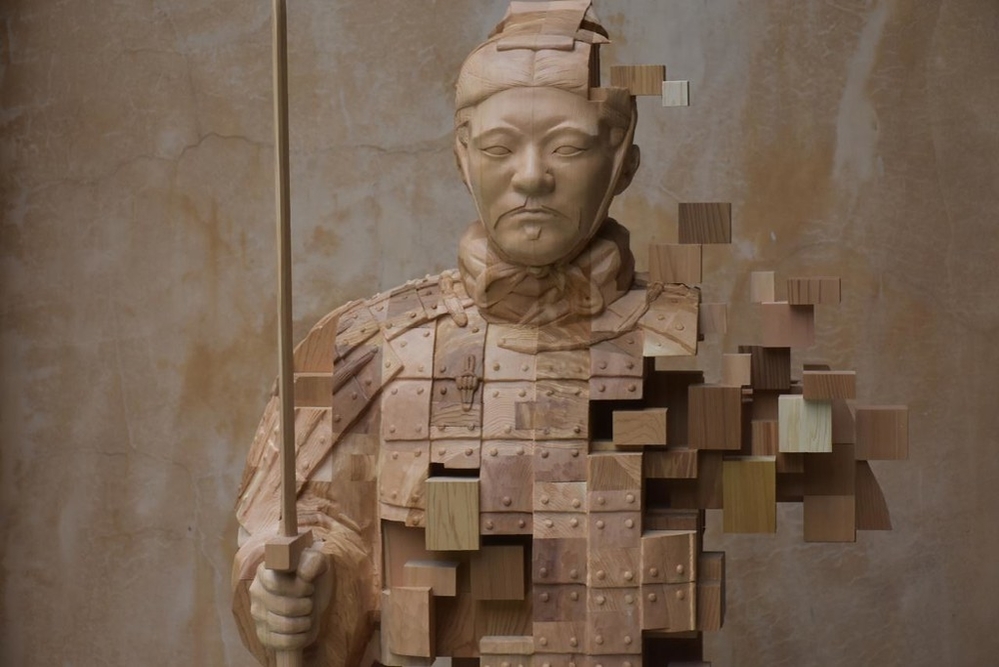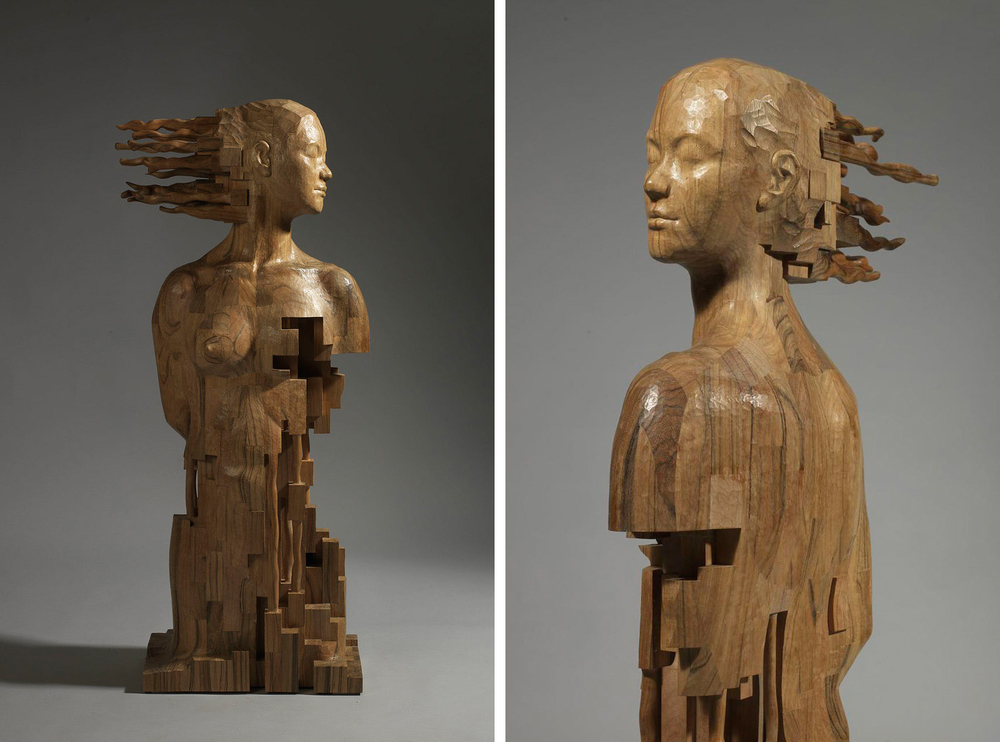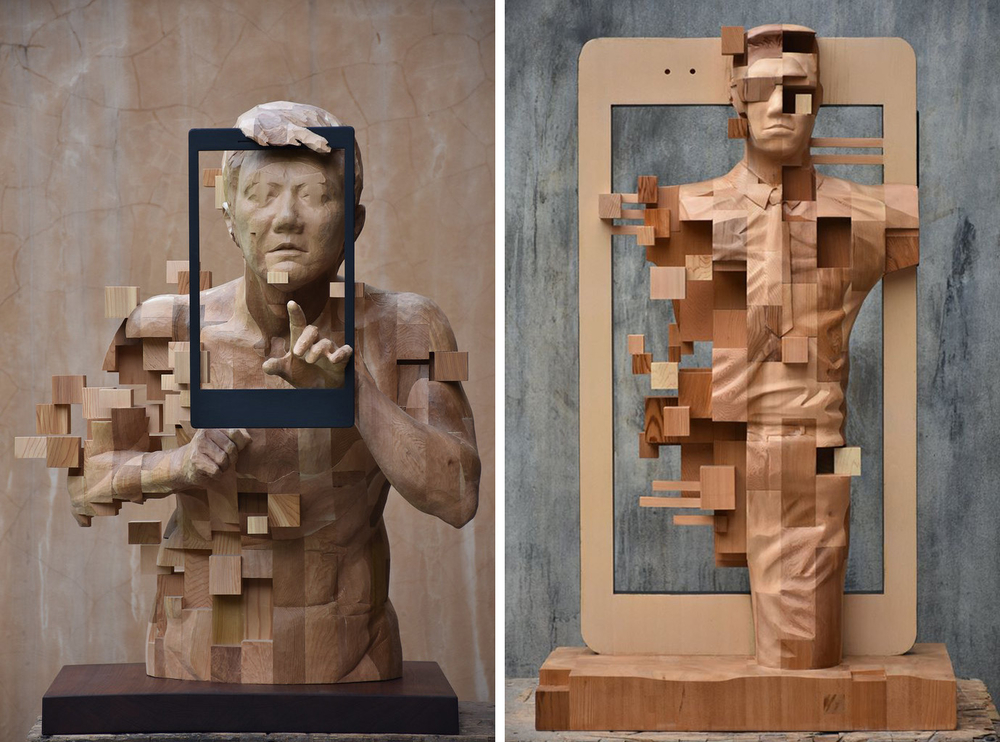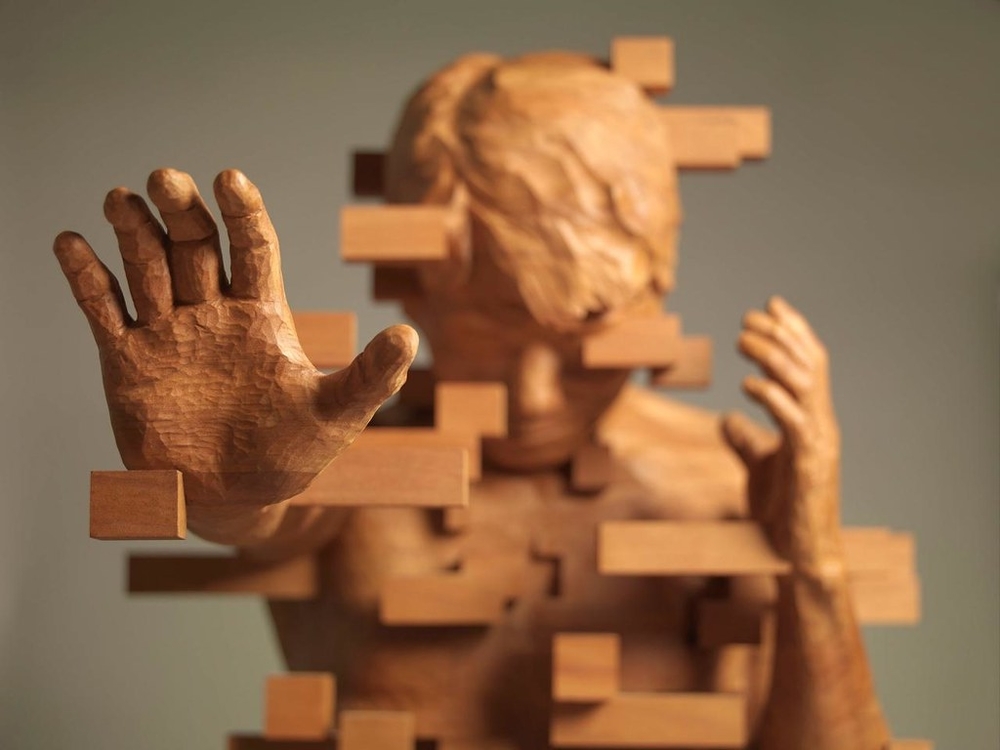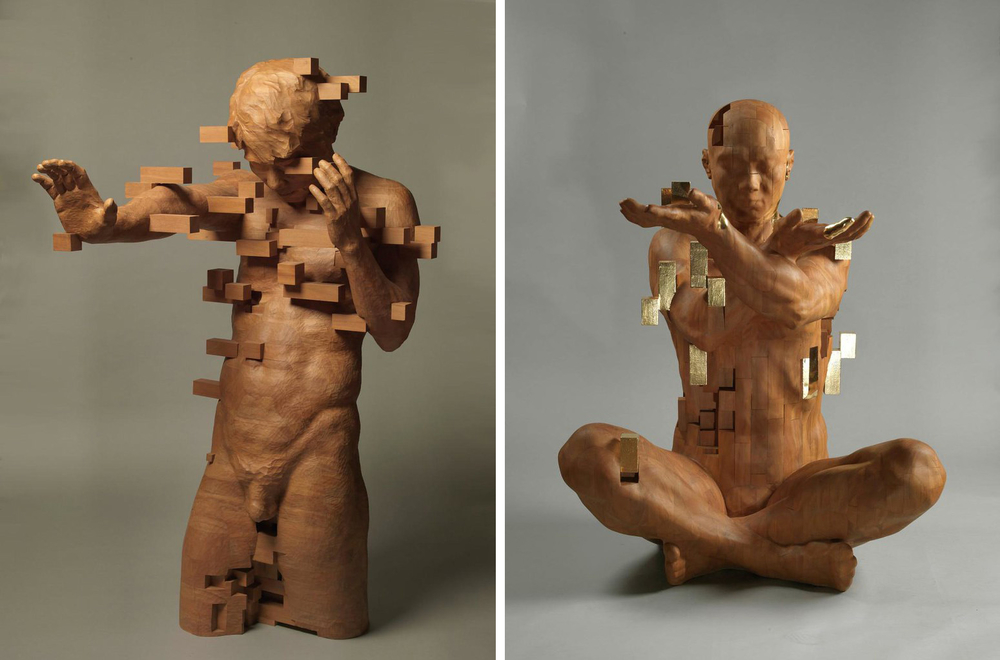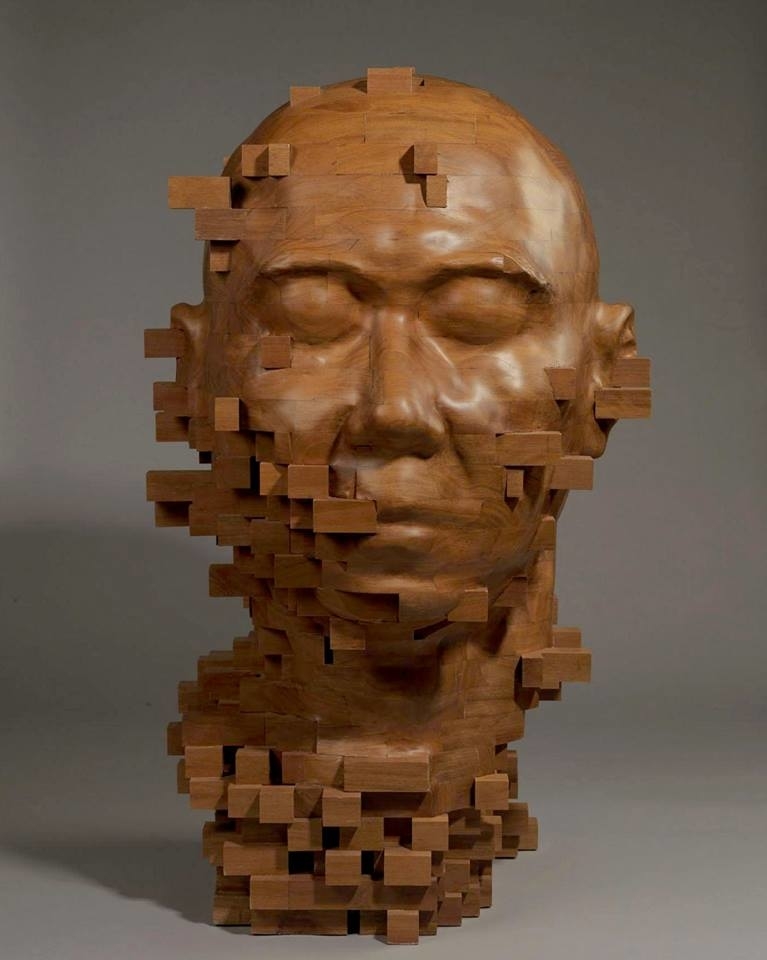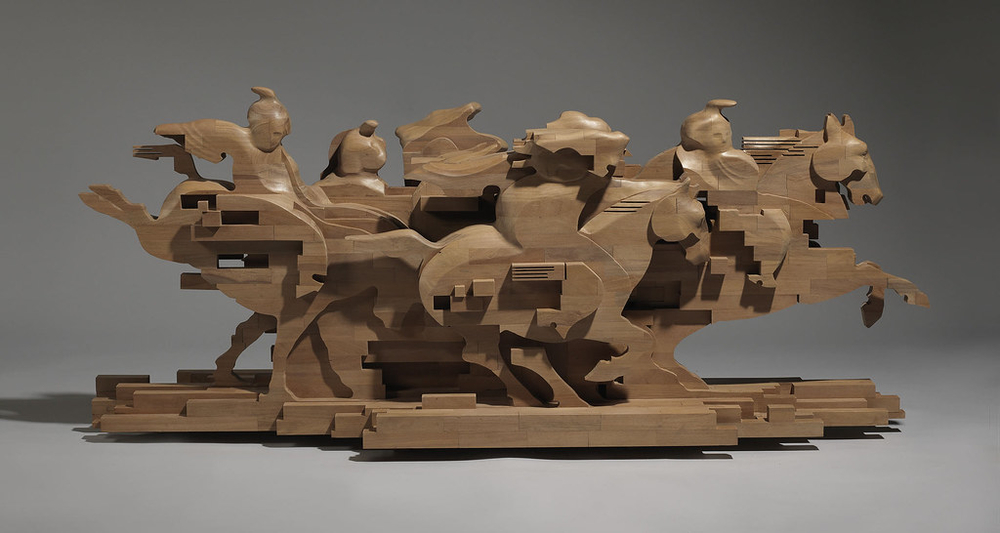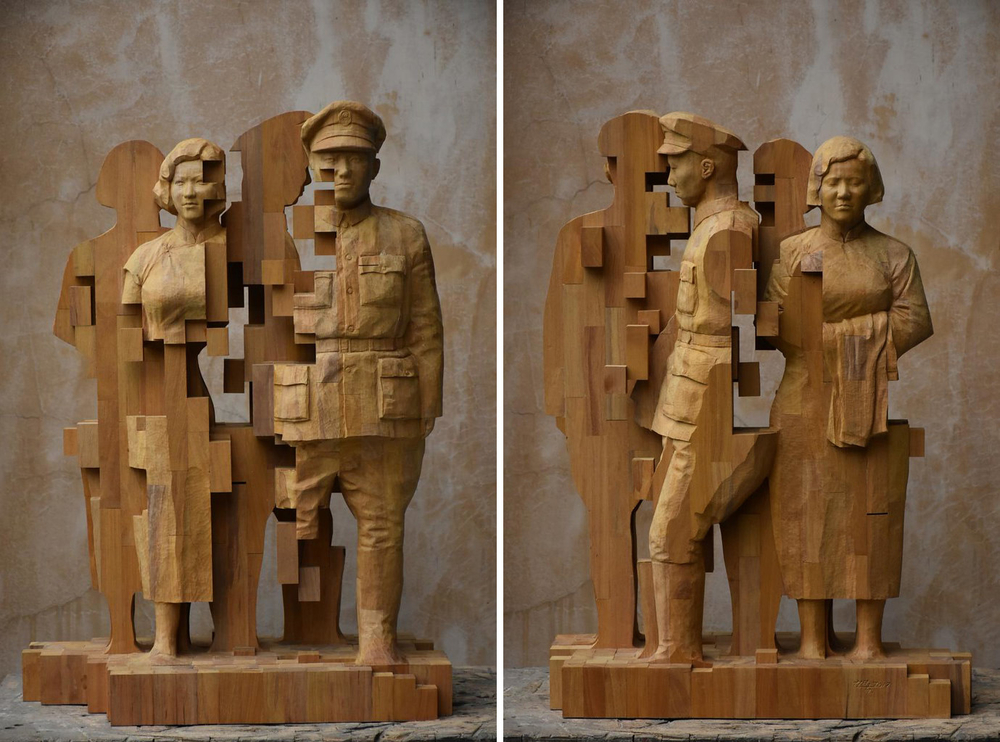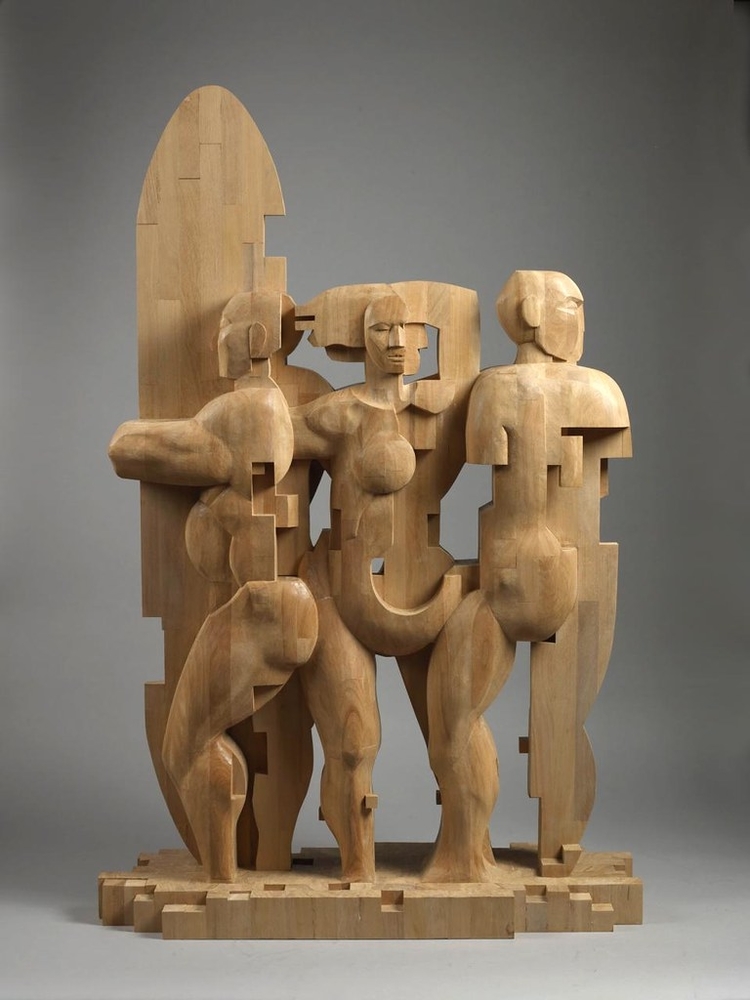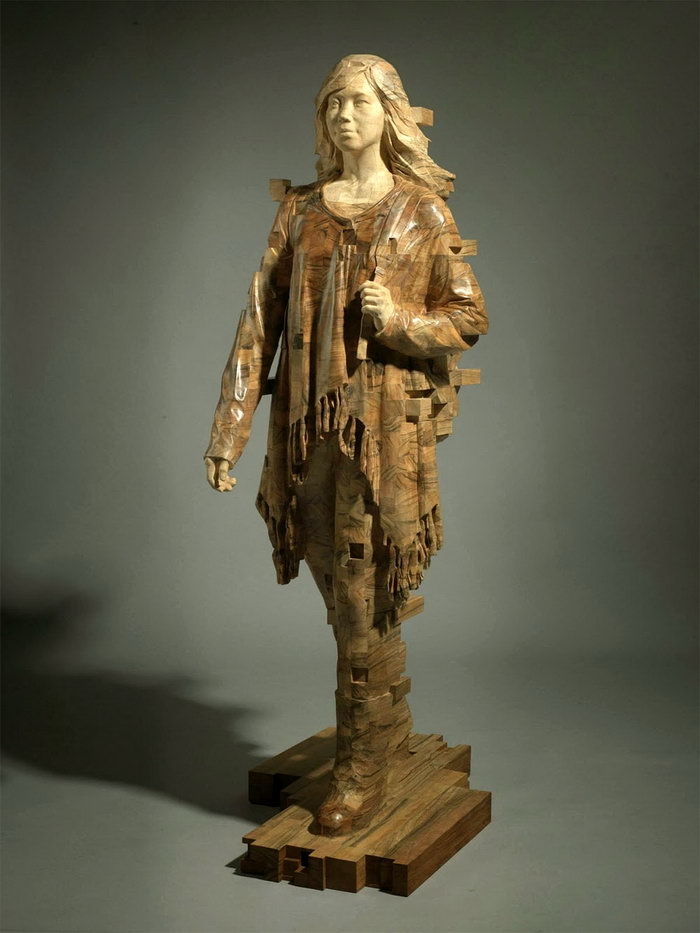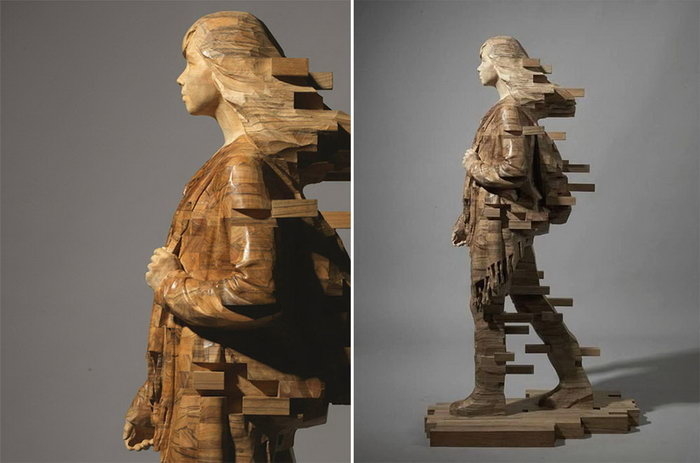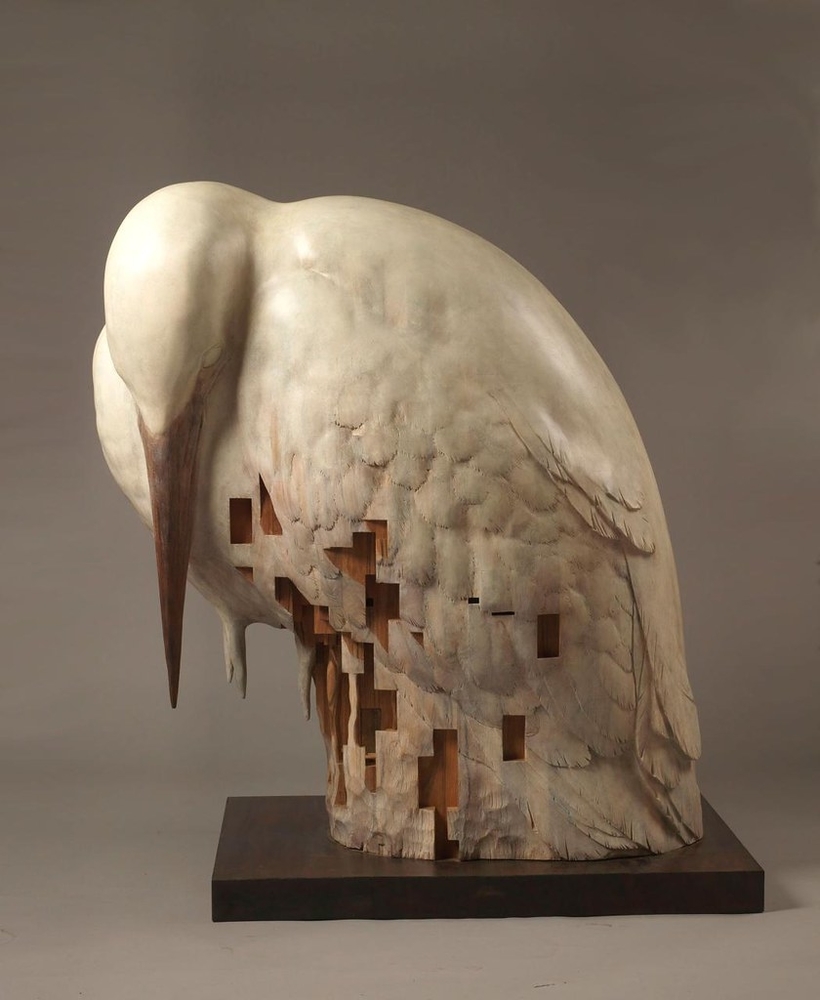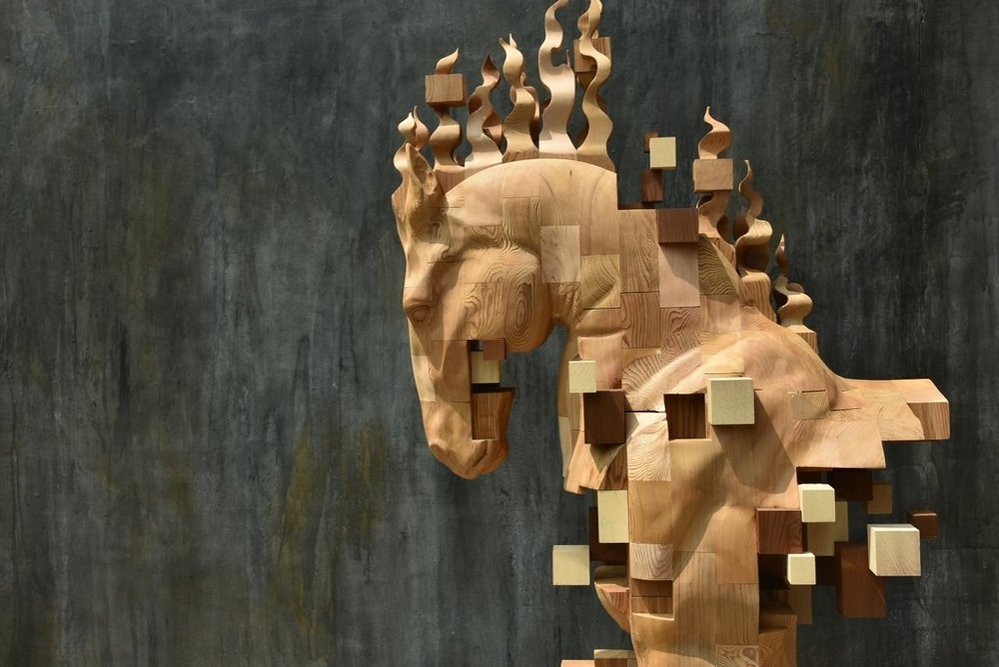 Most of all I was impressed by the sculpture "Chess". A powerful muscular horse, and its mane seemed to move.
Did you like Hsu Tung Han's pixelated sculptures?
Put "Like", add the publication to your favorites, and share your impressions in the comments.