How To Make Christmas Decor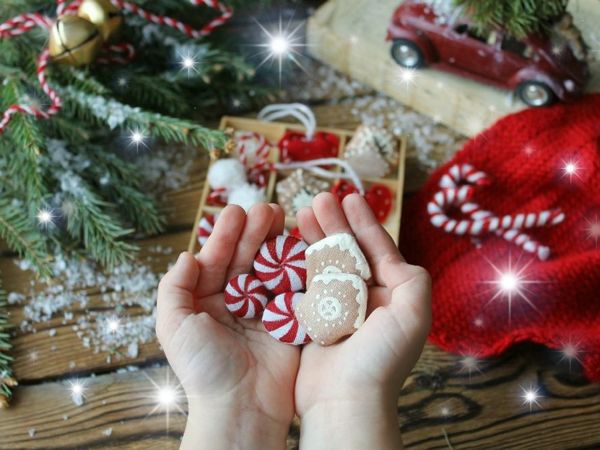 I have for you a small tutorial on how to make Christmas decor, which is suitable not only for scrapbooking, but also for home decor. You just need to make it a bigger size! For the basis of candies and cookies I took binding cardboard and cotton on a tight fit. Painted candy acrylic paint for fabric, I think a simple acrylic also could cope with this task. The icing on the cookies was painted with drops, the gingerbread house is made on the same principle as the cookies. Lollipops and cookies can be made from two halves, paste a loop between them and get toys on the Christmas tree. Fabric hearts can be made from any dense fabric that does not crumble.
It's very simple! The main thing is a good mood and everything will work out!
If you have any questions, please write in the comments and I will be happy to answer)
DIYs & Tutorials on the topic