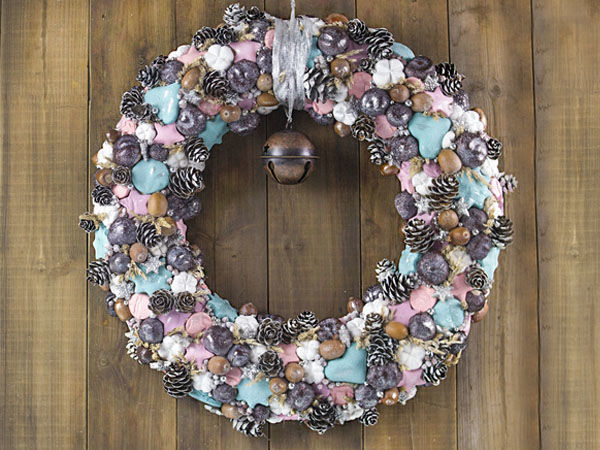 To make a wreath you will need:
Circle of cardboard
Newspaper or paper
Masking tape
Cloth
Glue gun
Acrylic paint
Acorns, chestnuts and cones
Figures from salted dough
Beads
Tape
On the New Year's Eve, I like to watch a lot of movies where the action takes place during the New Year or Christmas, and for Americans, for example, Christmas is the main holiday. And so, often in these films such element of a Christmas decor as a Christmas wreath flashes. As a rule, it is hung on the door. And I decided to make a Christmas wreath, really in my style. And now, a tutorial on creating such a wreath is in front of you. And if you like it, put a like and write a comment, I will be very pleased!
DIYs & Tutorials on the topic