Making Car With Christmas Tree On Roof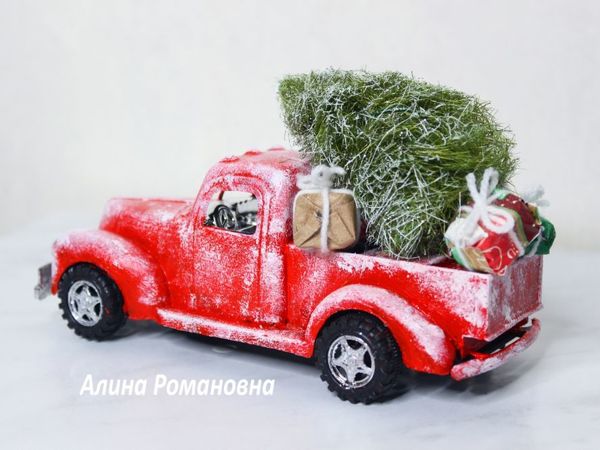 We continue to create New Year's decor, namely we will make a car with a Christmas tree on the roof from an ordinary children's toy! We will make a Christmas decor from a plain children's toys, it turned out that it's really easy to make such a car! Such Christmas toys are sold in our city in stores with decor, but the cost of ready-made toys is very, very big. Have you ever noticed such cars on Christmas greeting cards? By the way in the photo below, you can see how the car looked immediately after purchase. I made a shiny Christmas tree on my own using ordinary sisal, and added shine to it with hairspray. Small decorative gifts, I also made myself out of ordinary foam and wrapping paper, of course I still needed glue and thread. These cars are made very quickly, and most importantly get unusual and budget!
And in the video I showed in detail how to make such a car with your own hands:
Thanks for your attention!
DIYs & Tutorials on the topic