Collecting Beautifully: 40+ Impressive Shelves To Store Collections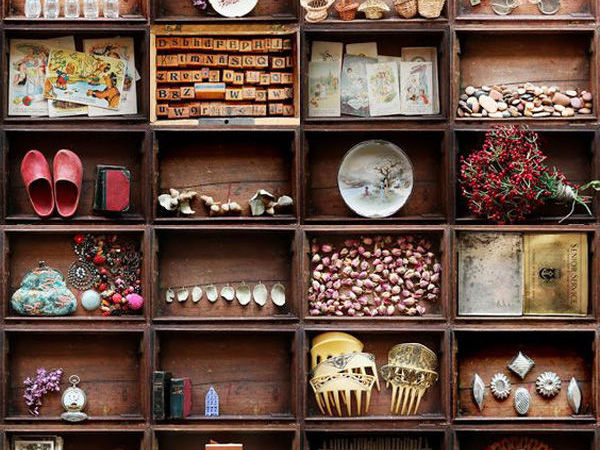 As a child, what I collected everything: cars, badges, stamps, postcards, gum inserts, pennants and more. But I did not have beautiful shelves back then and all the collections were sorted in boxes.
Inspired by a selection of shelves that can transform the interior, I have selected 40+ impressive shelves for collections. Watch and get inspired.
Miniature book editions For lovers of seashells - the-shelf cells. Shelves for the collection of minerals and stones Dried flowers can also be beautifully decorated Shelves for a collection of perfume Shelves for a collection of thimbles Shelves for the most ringing collection of bells Miniature teapots If you bring not magnets but spoons from travel, then such shelves are simply created for you. There aren't many mugs. For fans to collect beautiful cups such shelves will be very useful. Tin cans The collection of beer lids looks great in frames under glass or wall organizers. Badges. I think everyone collected them as a child. You can arrange in a frame in a stylish baguette. The girls' best friends - jewelry. Shelves for jewelry. Statuettes Animal figures Shelves for the collection of cars. Especially appreciated by the boys (both big and small) Shelves for LEGO heroes And some more shelves for inspiration Put "Like", add the publication to your favorites. And in the comments share your impressions. And be sure to write what you are fond of, what you collect.