Bring More Light To Your Home! 35+ Light Garland Decor Ideas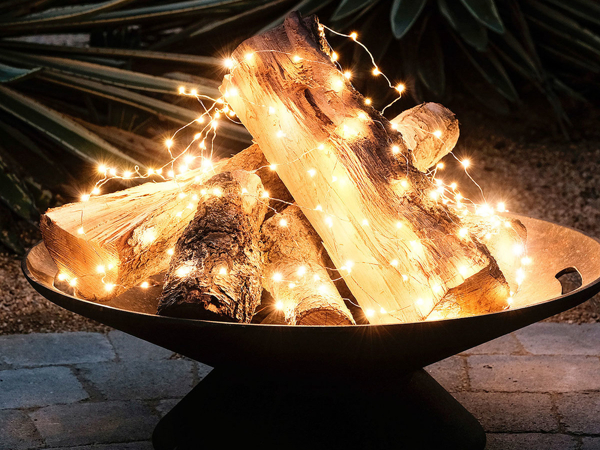 We're approaching the magical time of the holiday, which is associated with fireworks, family gatherings, mountains of candy and, of course... garlands! This element of decor creates a warm and cozy atmosphere, so why not make a piece of the holiday a permanent part of your interior?
Garland can only complement your interior, and can become the center of attention, it all depends on your imagination! Garland will turn even the most nondescript objects into something interesting and eye-catching.
To imagination played out in full force, propose a you selection of 30 decor ideas with light garlands for your homes.
Doors and Windows
Doorways and windows unfairly remain sad and often ordinary, why not add a glowing zest to them? Curtains
With a garland, even the simplest curtains will sparkle with new colors! Garland on the curtains Garland on the curtains Corner of memories
Your favorite pictures can be stored not only in dusty albums, but also in the most visible place. Luminous mat and other decor
Unexpected and very beautiful design solution. The magic garland in containers
Bottles, candlesticks and more can become a house of light on the desktop, in the living room or in the kitchen. Garland in a bottle Garland in the flask Table setting
Garland will make your dinner much brighter! Ideas for residents of country houses
In suburban areas of space for creativity with a garland even more! Garland on the plot Garland on the plot Garland on the plot Garland on the plot Do you decorate your house with garlands?
If you liked the publication, put "Like" and rate it on a star scale :)
Thank you for reading!