Weave Textile Pendant In Boho Style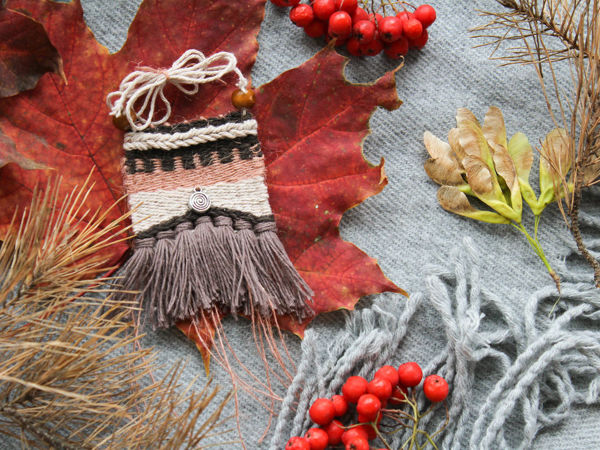 Necessary tools and materials:
- frame for weaving;
- cotton yarn in three colors;
- jute;
- two wooden beads;
- suspension;
- cardboard;
- needles;
- scissors.
Weaving terms:
Warp yarn – a thread that we pull on the frame (vertical one).
Weft – a thread we use to weave (horizontal one).
Shot of weft – one weft row.
DIYs & Tutorials on the topic