Get Ink Done: 13 Needlewomen Who Decided On Tattoo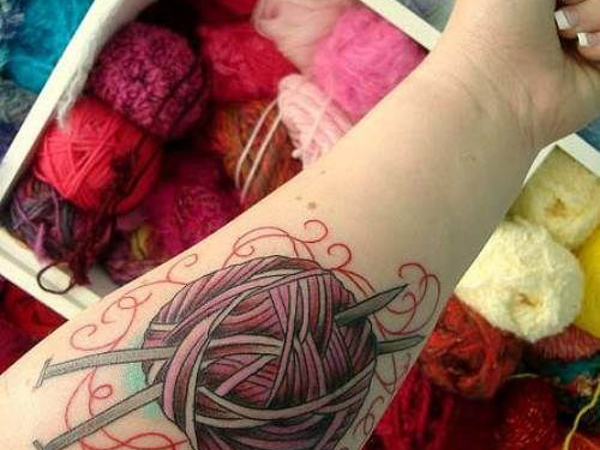 Tattoos have ceased to be "the thing" only among bikers and brutal men: now they are often decorate girls. Some just want to decorate their body with a beautiful ornament or flowers, and some believe it is important that the tattoo had a meaning. For many needlewomen, their occupation is not just a hobby, but a lifestyle, part of the soul. So if they decide on a tattoo, then choose something appropriate to their case. For example, this knitter chose a sketch depicting a ball of thread and needles. These girls had similar tattoos. And this girl had a knitted mitten. Maybe it's also a reminder of her grandma? Some are not ready for such bright tattoos and choose something more minimalist. And someone, on the contrary, decides not to stop at one. However, some tattoos are really a work of art. In my opinion, a very delicate tattoo for those who embroider in cross stitches.
And this does not distinguish from a real embroidery at all! I wonder if the artist herself created the sketch?
Girls who love to sew, choose other tattoos: for example, this is amannequin, one of the symbols of the business. And some depict the seamstress's best friend – a sewing machine. Lovers of drawing and painting do not stand aside: it turns out, paints and brushes can also be beautifully depicted on the body. What do you think about such tattoos? Would you dare to do something like that?