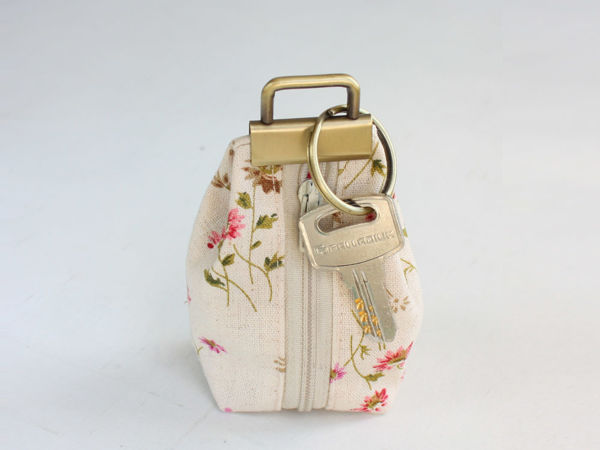 In this video, I will show and explain in detail how to make a pouch for small things, which can also be used as a keychain.
This tutorial is suitable even for beginners. Now it will be much easier to navigate in the bag. Keys and useful things can be stored in one place.
And depending on what fabric you choose, the same model can look completely different. From bright and cheerful fabric you will get a convenient bag for a child, which will not get lost in a backpack among textbooks and notebooks. A plain strict fabric makes a functional thing for a mom, or even a dad!
You will need:
thick cotton for the outer part;
cotton lining;
clip with ring;
zipper No. 3;
ring keychain;
sewing machine;
threads;
scissors;
pins.
Have a nice day and sew with pleasure! DIYs & Tutorials on the topic