4 Boxes Ideas from Papier-mache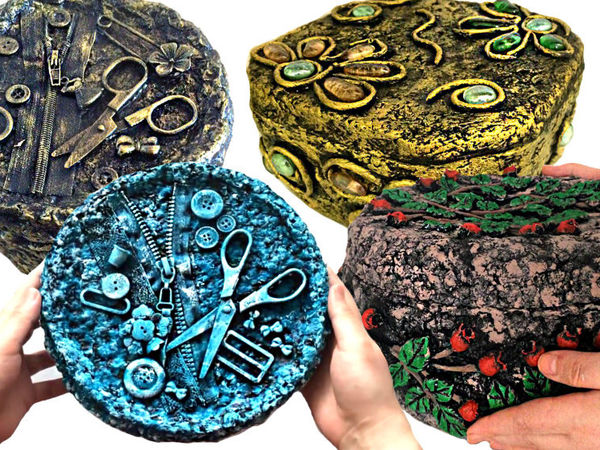 In this video, I will show 4 box ideas from papier-mache mass. The easiest and fastest way is to make such a mass from toilet paper.
I pour boiling water and cool it.
Then I remove water and mix with PVA glue.
I use plastic moulds for the base, which can be easily removed after drying.
As you can see in the video, I often use cake packaging :)
This form dries for about a week.
If after drying there are cracks and holes, you can close them with the same mass.
Paint with acrylic paints.
Enjoy creating!
DIYs & Tutorials on the topic