Plants in Drops: 35 Works by Anna Bukina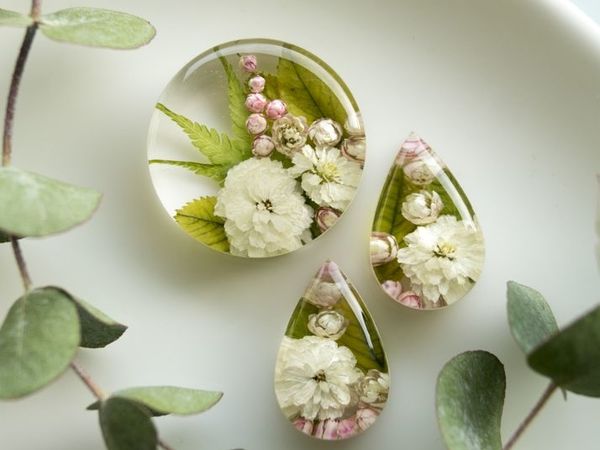 There is so much jewellery now! Jewellery materials are no longer just precious and semi-precious metals and stones. Therefore, your collection doesn`t have just gold and silver items, but also unique jewellery made of natural materials.
In one of my articles I have already talked about jewellery that is created in harmony with nature. Today I would like to continue this topic and tell you about jewellery with pieces of nature literally! The artist who created such beauty is Anna Bukina from Kaliningrad. She uses optical epoxy resin, which resembles water droplets, and dried plants. As for fittings, Anna uses only 925 silver, or stainless steel. Sleight of hand and no fraud! :)
I suggest plunging into the world of miniature nature, created by Anna!
Pendants Earrings Rings Jewellery Sets Do you have similar jewellery in your collection? Share your impressions and jewellery in the comments!
If you like the article, put "like" and rate it on a star scale :)
Thank you for reading!