How to Make Weaved Suitcase from Jute and Cardboard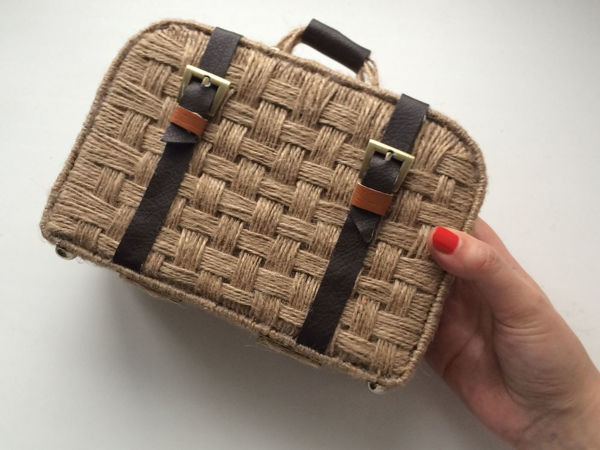 In this video tutorial, I will show you how to make a weaved suitcase from jute and cardboard with your own hands.
For work, you will need the following materials:
- cardboard;
- jute;
- hot glue;
- metal accessories;
- dense fabric and faux leather.
I used jute as for the basket, decorated with ashberry.
However, it is wider this time.
I used 5, not 7 threads.
I used glue gun to work faster.
It can be replaced with universal glue.
I hope, you like this idea :)
Enjoy creating!
DIYs & Tutorials on the topic