Video Tutorial: How to Make Doll Shoes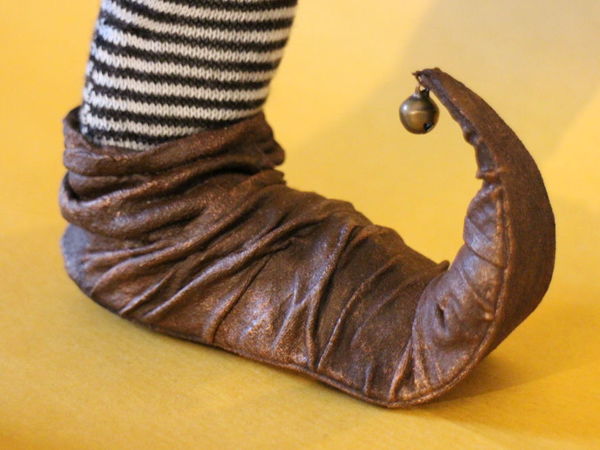 I'll talk about how to make fixed shoes with curved noses — poulaines. I wanted to make it cheap but good. For shoes to look original, and I did not want to go to a store to buy materials.
Required materials and tools:
nylon pantihose;
thin cardboard;
wire;
newspaper;
PVA glue;
acrylic paint "brown", acrylic paint "copper";
super glue;
pencil;
brush;
scissors;
hairdryer.
DIYs & Tutorials on the topic