Soul of Dishes: Artist Found out What is Inside Porcelain Set and Cut It
Category: Entertaining Stories
Practices: Pottery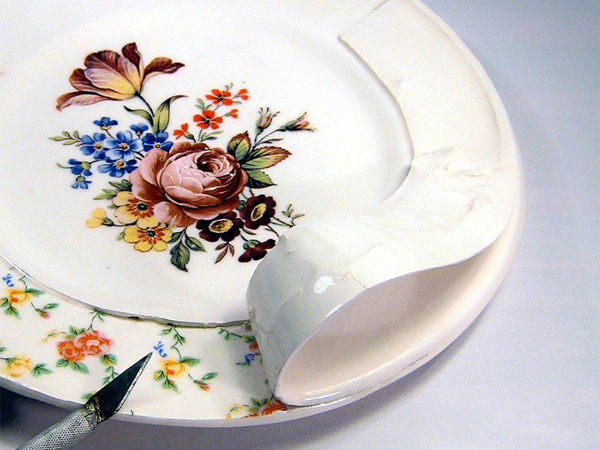 They call her a porcelain witch. After all, she made something nobody could come up with, she showed everyone true soul of dishes. British artist Beccy Ridsdel has created an unusual art project. She as if cuts plates, cups and saucers with surgical instruments. What was hidden behind a thick layer of nondescript white porcelain? Watch yourself… Beccy have loved dishes for a long time. Her mother painted porcelain sets. The artist often spent time in mother's studio and could differentiate between porcelain and ceramics types at the age of 10. Beccy graduated from the Art Academy, for a long time she was engaged in painting dishes, then began to teach at the University. The idea of the art project appeared by accident, says the artist. One day it seemed to her that people underestimated plain white dishes. They think it's boring and prudish. Then Beccy Ridsdel decided to create surreal ceramics. Of course, you can not eat or drink from them. But these plates "say" so much. For example, every nondescript appearance can hide a bright, versatile personality. You just need to make a few efforts to find a real treasure. Did you like Beccy Ridsdel's work?