Unique Exhibition of Paintings by Aivazovsky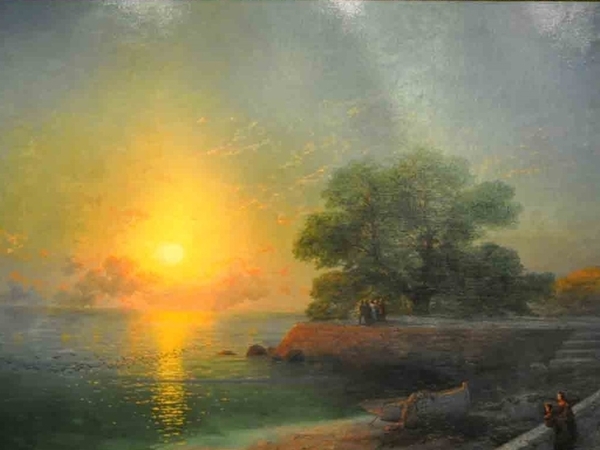 I want to share my impressions about amazing exhibition of paintings by the most recognizable marine painter Ivan Konstantinovich Aivazovsky. The exhibition is unique as it presents paintings that we will hardly be able to see again, since most of the works belong to private collections. Also, exhibited paintings and album drawings are from the funds of the Russian Museum, Peterhof museum-reserve and Central Naval Museum.
The exhibition is held in Kronstadt and has 35 works. All the pictures are fascinating, I want to tell you about the pictures that I saw for the first time.
First and foremost, visitors were interested in Sunset at the Sea with Tourists (1869, 131х215 cm, oil on canvas). It is not surprising as it is huge and occupies the whole wall at the exhibition. To see this masterpiece in the Museum is hardly possible, because the picture comes from Private Collection that belongs to Mikhail Suslov.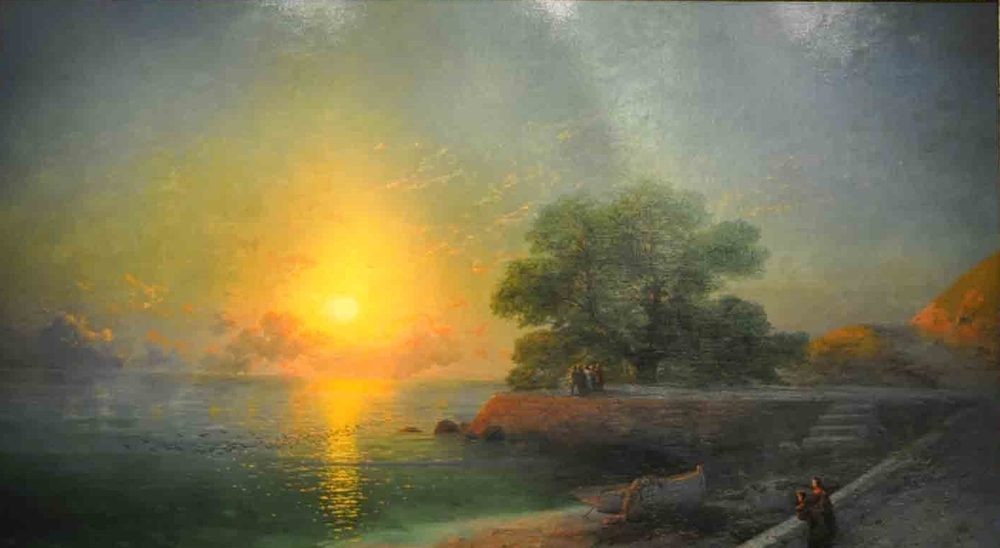 You simply can`t take your eyes off the picture, you want to study every detail. Moonlit pavement turned out great, clouds are bright and clear, and the tree looks alive.

Imperial Bath in Feodosia at Night (1848, 61×107 cm, oil on canvas) also attracted much attention. The picture belongs to Alexander Volodchinsky.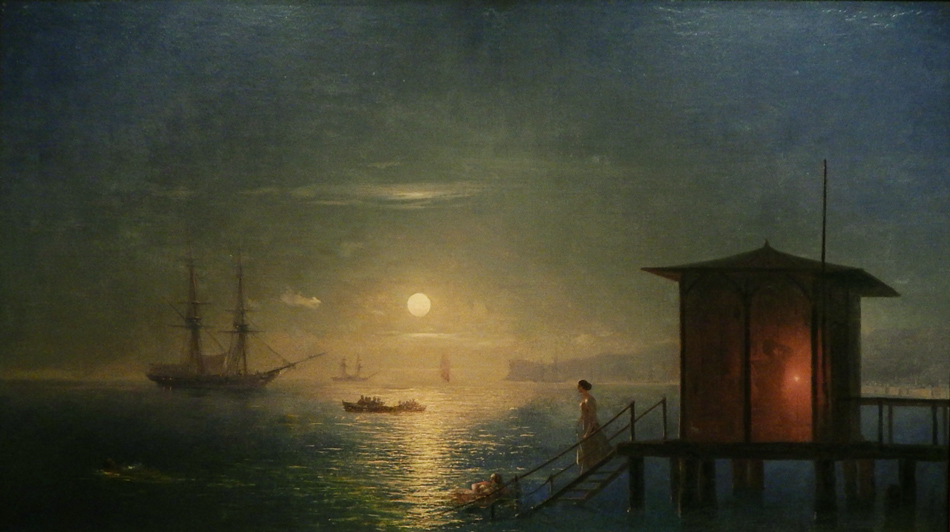 The exhibition presents small paintings from private collections.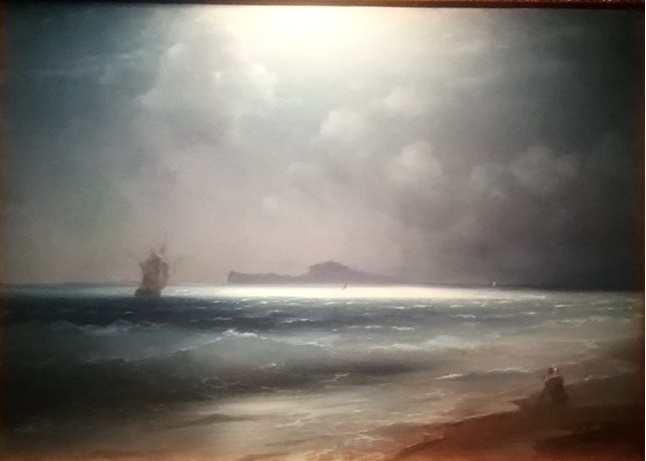 Moonlit Night (1882, 65×83 cm, oil on canvas)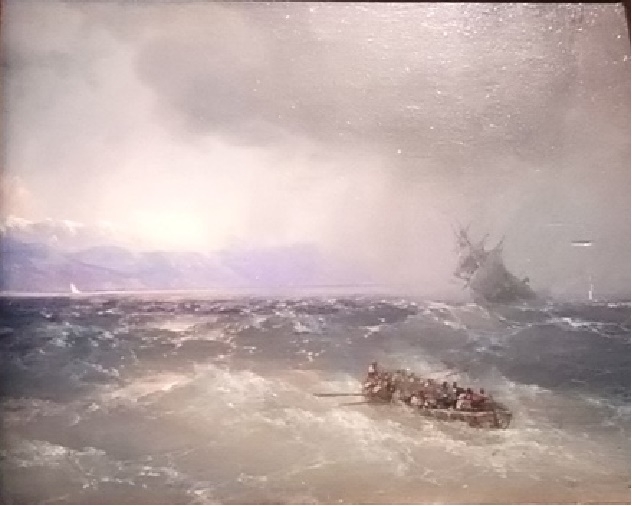 Seascape with Ship and Boat (1881, 18×24 cm, oil on canvas). The picture somehow reminds famous The Ninth Wave.
Very interesting paintings are presented by museum collections.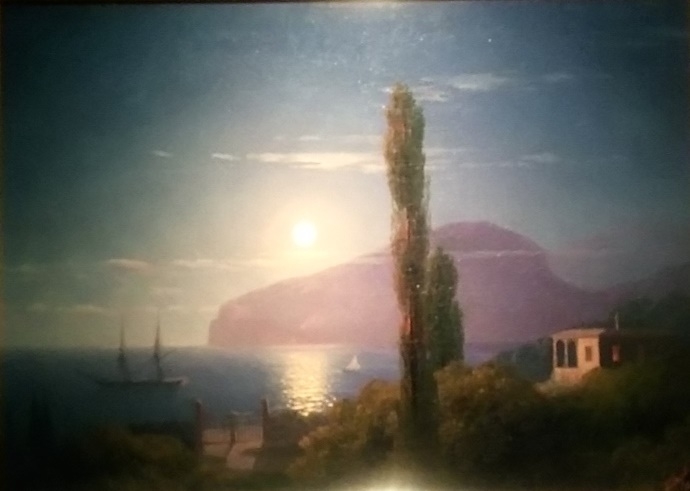 Moonlit Night in Crimea (1859, 58×76 cm, oil on canvas)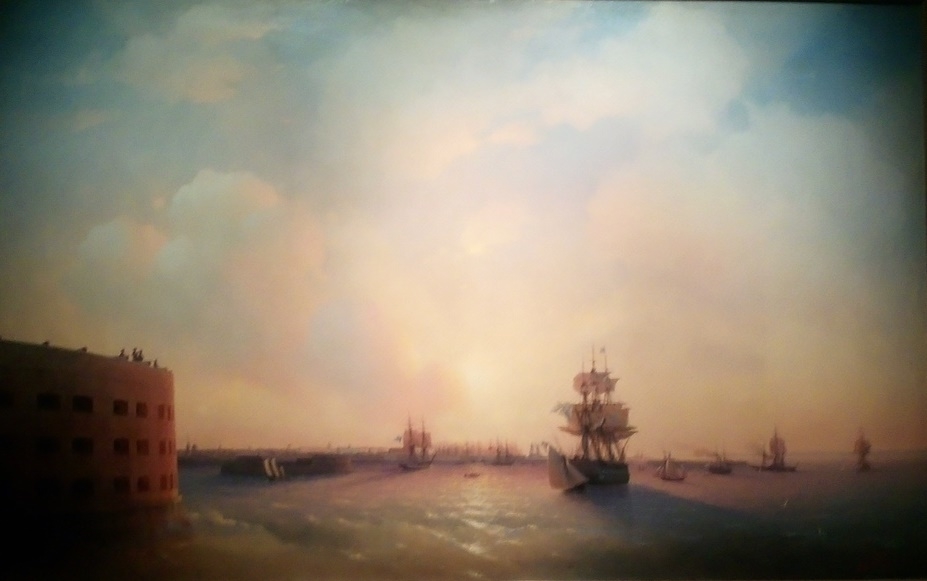 The Kronstadt Raid. Alexander I Fort (1844, 120×189, oil on canvas)
If you want to visit this magical exhibition, I recommend to come on a weekday in the morning and eat well before the exhibition. To get into the building is not so easy, the entrance is free and there is a huge queue, waiting time can take from 2 to 5 hours.
Which paintings did you like the most?