Several Tips for Creative People and Artisans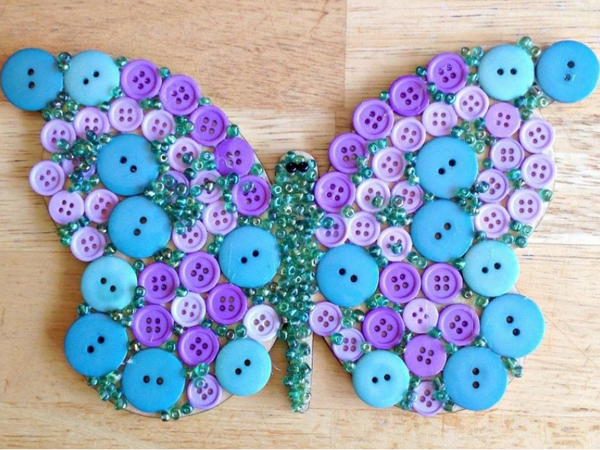 Some believe that creative people have special secret powers and innate talents. But it's not true. Everyone is creative. Talent or interest is a living part of you, like a hand, or an ear, or an eye.
Goethe said: "Whatever you can do or dream you can, begin it. Boldness has genius, power, and magic in it".
1. Every house has old lamps, do not throw them away at once. You can use it as a decoration. 2. In just 30-40 minutes you can make this beauty. You will need a bottle, paint, jute rope, some beads and, of course, your imagination. That is what I have made. Rate it yourself :) 3. I think every family has cupcake moulds. Using paraffin and any moulds you have at home, you can make candles. I have a usual form. Therefore, I have usual candles-cupcakes. 4. Several napkins and a technique make such lovely flowers. So, it is up to you where to use them. 5. Stand for small things from materials at hand. 6. Idea to pack a small romantic gift, a message to your soulmate. 7. Baptism is a special day in life of every religious person. You can make beautiful baskets to go to a church. 8. With the help of ribbon, it is possible to make such bows. 9. If you have foamiran, you can make roses and decorate a headband and hair elastics. I used them for a buffet table. 10. Every event goes with a meal. Accordingly, with napkins. 11. With the help of resin, you can make really beautiful things, I present you a few crafts. 12. Threads, sequins, and rhinestones cut-outs are easy to clean with a sticky roller for clothes. 13. Simple ideas to store jewellery. 14. Such creativity can be a great decoration and a useful thing in everyday life. 15. Romantic heart from improvised materials — usual serpentine, candles and hands. 16. Unique ideas to sew buttons. 17. With the help of decoupage glue, you can do without frames with glass to store photos, drawings, and gifts. 18. Gifts for guests. Simply pack snacks with a decorated clothes pin. The content is up to you. 19. With satin ribbons, you can make beautiful bows to decorate gifts, baskets, tables and so on. 20. If you have pieces of felt, try to make these simple flowers. Homemade gifts are always nice to make and get. I wish you great success, good mood, fantastic luck, fame and recognition.