Tangled Story: 35 Ideas of Macrame in Interior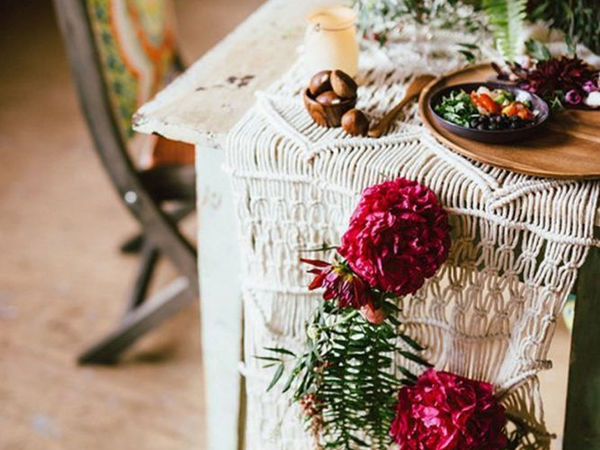 We all want a cozy and beautiful home that would be our haven after a long working day and a great place for leisure and relaxation at the same time. There are many options to make this wish come true, but many designers agree that it is macramé technique that can complement and highlight your home interior. Why? Let's figure it out together: 1) handmade things always create cozy and especially warm home atmosphere;
2) macramé is an integral element in boho, ethnic, vintage, loft and Scandi styles;
3) you can create such "comfort" with your own hands;
4) macramé is multifunctional (it is not only decor, but also a practical interior item).
We have looked through "pro" arguments, so now I offer you 35 Ideas of Macramé in Home Interior.
Wall Panel
Does "picture on the wall" sound too boring? Then, you can choose an unusual macramé panel for your home Room Screen
There are not so many room screens now, so why not use this unusual element for zoning your room? Interior Partition
Macramé partition will add light and freedom in your house Curtains
Macramé, instead of fabric pieces looks much more interesting, isn`t it? Furniture
This furniture as if takes you to a sea house Decorative Elements
Plaids, rugs, cushions and hanging pots... There are so many macramé ideas?! What ideas did you like the most? Share your findings in the comments!
If the article was useful, put "like" and rate it on a star scale :)
I wish you creative inspiration!