Eat Me: Secrets of Creating ''Delicious'' Photos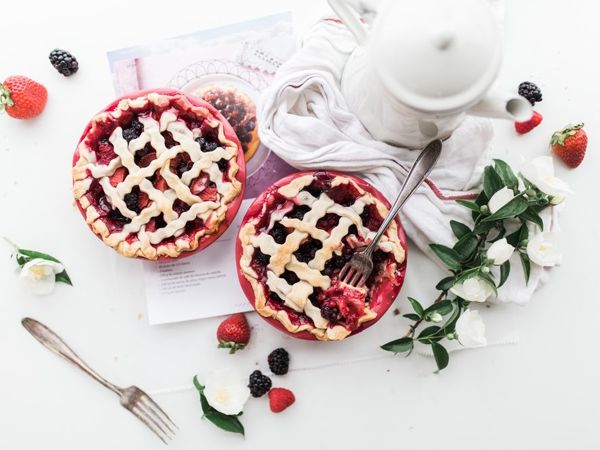 Artisans keep me honest: good photos are 70% of commercial success. That's why we shoot our work so meticulously. We set light, make photo backgrounds, post fashionable flatfly and use secret props. It is no longer a secret that photos with sweets attract attention well. Cakes, donuts, cupcakes and buns awaken pleasant memories of taste, hence, the photo with them is seen positively. I often use edible props to create successful photos. Empirically, I was able to identify a number of sweets that look best in the photo and do not deteriorate over years :)
1. Marshmallow
These light sweets are universal. Due to its small size, you can put them into containers and scatter on the photo background, creating cozy negligence illusion. Marshmallow will make a cup of coffee look complete, and cut marshmallow looks especially mouth-watering in the photo. The most important thing is that these sweets do not really deteriorate and look the same over time. To make it more appetizing, you can sprinkle it with flour lightly. 2. Caramel
Tried-and-true caramel candies are one more eternal photo decoration. Keep them away from sunlight and heat, so they will help you in creating "delicious" photos. 3. Macarons
These French cookie cakes add style and European charm to photos instantly. That is why flatfly fans always have a couple of them. You can put them on a small dish or next to a cup of coffee. I often see people using fake macarons, but it doesn't really make sense. Real cakes look the same even after a few months. So, feel free to buy a box, store it in your refrigerator, and if necessary, take appetizing and stylish photos with macarons. Put "like" if the article was useful. Share what sweets you use to take pictures of your goods in the comments.