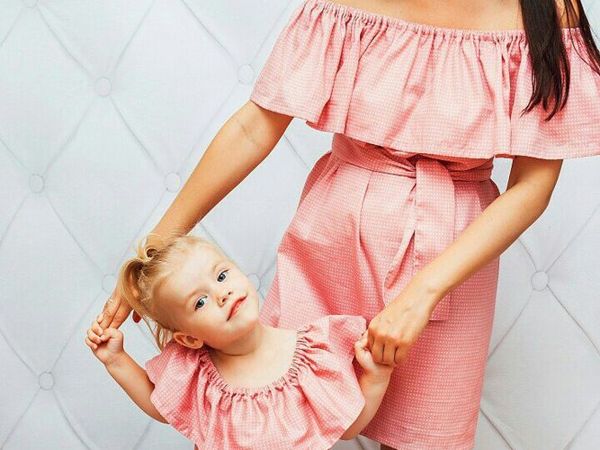 This is my first tutorial, I hope everything will be clear :).
Today I decided to show you how to sew a summer cotton sundress for a girl 122 cm high, in general, you can sew such a dress for any height. As we can see, a sundress consists of 2 rectangular parts - fly roller and the main part. To calculate the main details, add 20 cm to your waist line, take any length you like. I got a rectangle 80 cm wide and 60 cm long. Fly roller can be of any size, I have 150 cm and 20 cm long. Fold the fly roller and the main part, then sew with an overlock machine. The front sides are inside. Cut out holes for hands on the main part.
Place the seam in the middle, then fold the detail again. Cut, process the cut on the overlock, bend and sew this seam with the machine. Bend the bottom of the main part and the bottom of the fly roller twice and sew. Bend the upper part of the fly roller twice, insert the main part, sew, leaving a small hole for an elastic. Insert the elastic and get the finished dress :) DIYs & Tutorials on the topic