How to Make Panel with your own Hands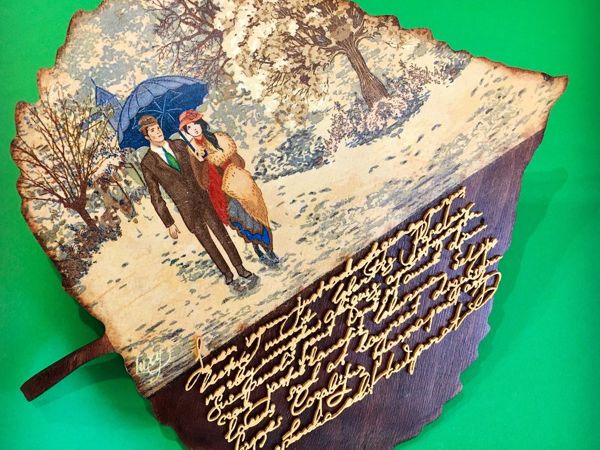 Today I have a wonderful video on how to make a panel with your own hands. Decorative wooden panel in the form of a leaf to decorate any wall.
So let's get started.
To make a panel, you will need:
excellent mood (without it, it is better not to start anything. Otherwise, you can spoil everything)
plywood 6 mm, panel size is 22х24 cm;
jig saw, sandpaper;
stain (chestnut). Apply 4 layers;
masking tape, PVA glue;
water-based white paint;
napkins with a beautiful pattern;
parchment paper;
iron;
acrylic water-based varnish, apply 3 - 4 layers;
chipboard for font background;
decorative acrylic enamel (gold).
That is the result :) 22×24 cm Thanks to everyone who came to visit me! Have a good creative mood! DIYs & Tutorials on the topic