Soft Linen: 3 Ways to Make Bed Stylishly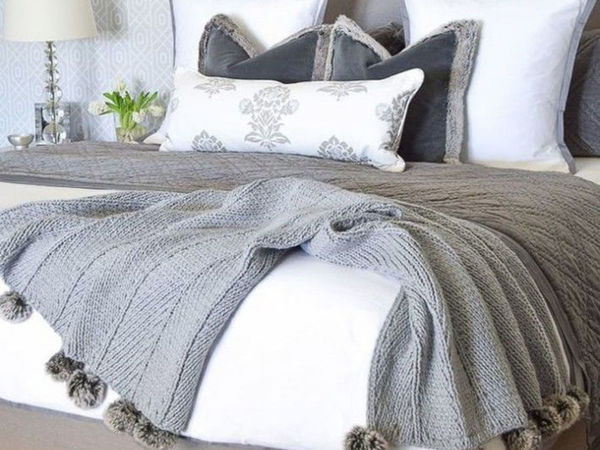 Beauty of your bedroom depends on your bed type. Bright acid plaid can "kill" any interior. And vice versa. Stylishly made bed can be a real decoration of your bedroom. In this article, I want to talk about 3 ways to make bed to please the eye, and make guests wonder how to make the same.
Fold the edge and add a plaid
Make your bed as usual, but remove pillows. Then pick up the edge of the cover with the blanket and bend 30-40 centimetres of it. Put the pillows over there. Better more than 2. Besides, it is better if they are of different sizes and colours. On the opposite end of the bed put a plaid. You may place it straightly or on the corner, beautifully draped. Here we go! Do you agree that it is simple? But the result is amazing. 2. Without cover
The next way does not need a cover. In this case, the main character of your bedroom is bed linen. Make sure that you like it, and it matches entire interior of your bedroom. Lay contrasting sheets under the blanket and bend 20-30 cm of them together. Put pillows vertically or horizontally and enjoy the result! 3. Special textiles
This method requires prior preparation, but it's worth it. You need to sew special bed linen: several cushions, a rectangle for feet and a skirt. They should better be of the same colour or shade. Place the skirt on the bed base directly. Put the rectangle to feet. Well, cushions are next to your ordinary pillows. That's it! Now you know stylish, and most importantly easy ways to make a bed. Press "like" and share if you love to make your bed beautifully or prefer not to bother in the comments.