Video Tutorial: Olives from Hot Melt Glue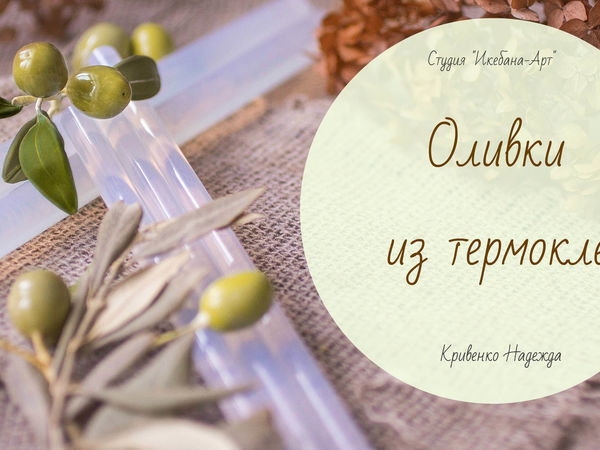 My name is Nadezhda. I create floral hair accessories from foamiran.
In this video, I will show you how to make olives from hot melt glue.
Glue sticks are a good alternative to polymer clay and foamiran in this case, and their price is much lower. Berries from glue look realistic, and creating them is a real pleasure :)
For work, you will need:
- glue sticks;
- oil pastel;
- lighter;
- glossy lacquer;
- iron;
- wire;
- tape;
- needle, toothpick;
- scissors.
Enjoy watching :)

DIYs & Tutorials on the topic