Video Tutorial: Decorating Jars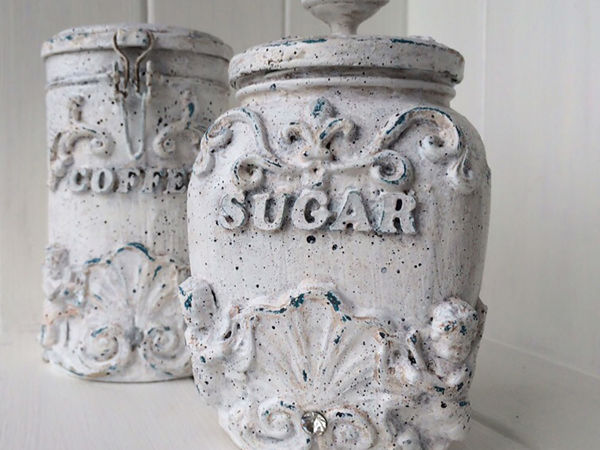 In this video, I will show a simple way to decorate jars with ageing effect.
Jars will need:
jars for decoration;
putty;
cold porcelain;
PVA glue;
silicone moulds;
acrylic paint;
brushes.
Before decorating, I degreased the surface and applied putty.
It is necessary for parts to stick together well. Another advantage is that putty makes surface rough.
If you use cold porcelain for forms (glue and starch), be sure to oil (any) or starch the form. You need to get immediately, without waiting for drying.
I glued cold porcelain to the jars with PVA glue.
Let cold porcelain moulds dry before painting.
It'll take 12 hours.
I used acrylic paints.
For ageing effect, use scuffs, dirt and spray.
Enjoy creating!
DIYs & Tutorials on the topic