Embroidered Bag Pendants by May Lilyq from Japan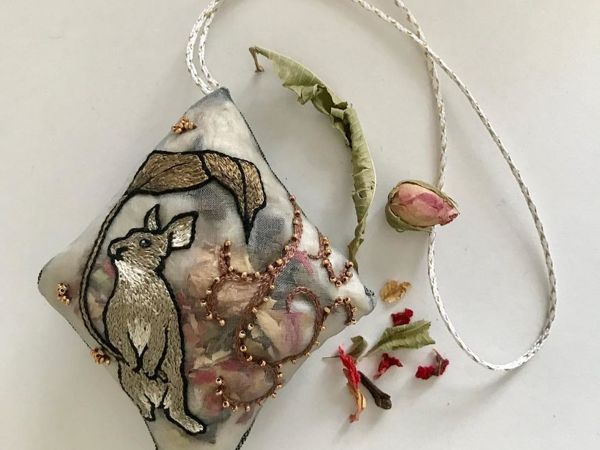 Another original idea to use accessories embroidery was offered by May Lilyq from Japan.
She creates small bag pendants in a rhombus shape, decorated with embroidered picture. A kitten, a dog, a bird, a rabbit are made in tambour embroidery technique with beads. It is easy to make it with a Luneville hook — a professional tool for embroidery.
Luneville hook allows not only to embroider with threads, but also to use beads, sequins, and cannetille in embroidery. It makes the process significantly faster and allows you to achieve a perfect back side.
Tambour embroidery uses a few shades, but as stitches are set correctly, they show light transitions, so the picture looks volume. Embroidery looks very cozy and fluffy, isn't it?
Admire works by May Lilyq and get inspired! Thank you for your attention!