Making Flower Pot from Toilet Paper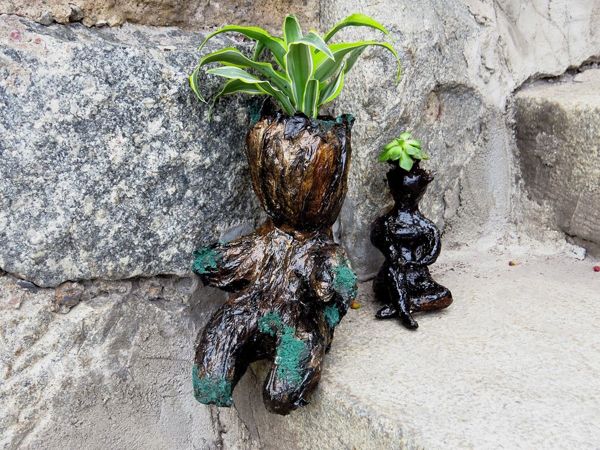 Today I will tell you how to make an original vase from papier-mache and toilet paper.
You can choose any shape for your vase! I decided to make a little man a la Groot!:)
The more homogeneous papier-mache mass you have, the easier it will be to stick it to the figure. Of course, it is very important to cover the finished product with several layers of varnish, because the plant needs to be watered. I used bitumen varnish, it imitates wood perfectly, and then I applied acrylic lacquer from a can.
Watch the video to the end, write comments, share videos with friends and of course do not forget to subscribe!
See you soon!:) DIYs & Tutorials on the topic