Video Tutorial: 2 Flower Pots Decor Ideas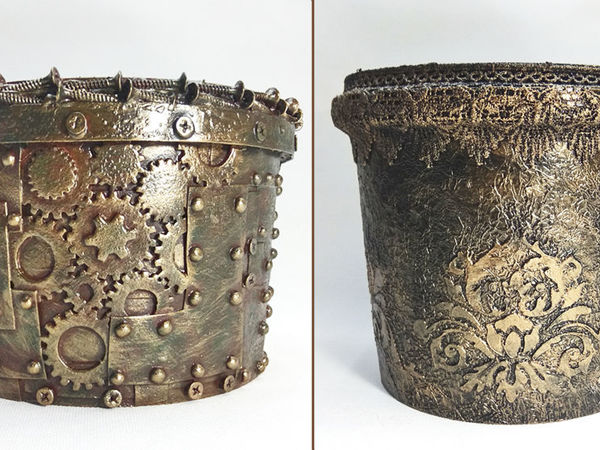 2 ideas how to make flower pots with your own hands. The first flower pot turned out in steampunk style, and the second one is as if made of old bronze. Pots do not difficult, such do not buy in the store.
Steampunk style pot: 00:00
Old bronze imitation flower pot: 06:17
You will need:
plastic pots;
foamiran (FOM);
PVA glue, hot glue;
foil;
dry peas;
screws;
construction putty;
stencil;
openwork tape;
acrylic paint;
acrylic lacquer.
In this video you will learn how to make stylish flower pots with your own hands:
DIYs & Tutorials on the topic