Remaking Old Stool: Stylish Decor from Simple DIY Things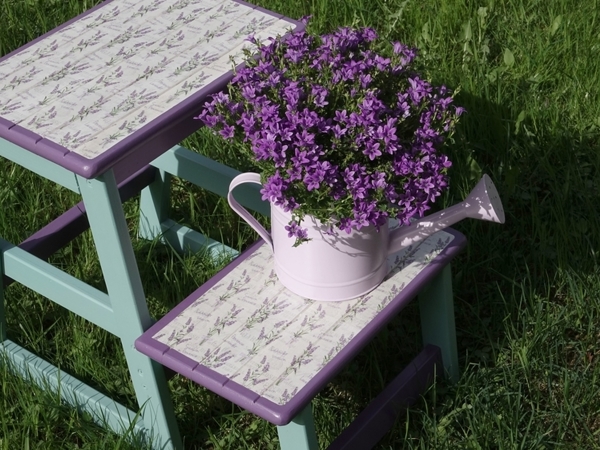 If your favorite and functional thing doesn't look beautiful, it is absolutely no reason to hide it away in the pantry! Use your imagination and turn a simple stool into a perfect addition to your interior!
For work, you will need:
• sandpaper;
• acrylic primer;
• brushes, palette knife;
• decoupage cards;
• acrylic paint;
• decoupage glue (varnish);
• construction varnish.
DIYs & Tutorials on the topic