Making and Decorating G Clef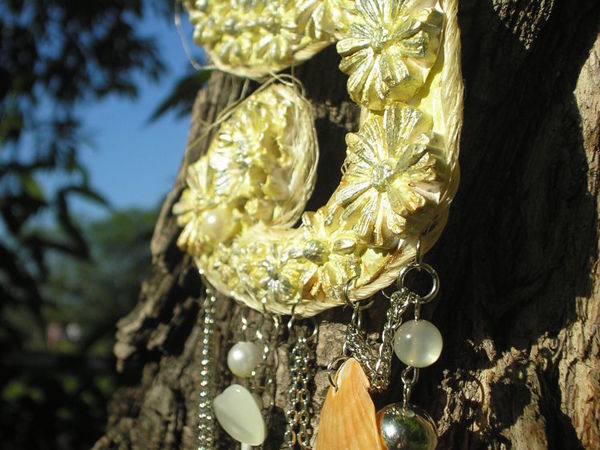 Music is beautiful and fascinating. Notes inspire us!
Draw a G clef on a sheet of A4 paper. Transfer it to PVC plastic 2 mm thick with a pencil (draw slightly pressing on the stencil). You can see the outline pattern of the G clef on plastic. Cut out the G cleg with an office knife (cut on a special mate not to damage any surface). Cut slowly and carefully. Now start making decorative flowers. In my case, they are made of gypsum using two flower blanks (mold). In 2 hours you get 7 flowers. How to make a plaster: a mixture of 3/2.
- 3 parts of gypsum
- 2 parts of water P.S.: Dilute plaster in a disposable cup. It took me 10 hours to prepare flowers. It turned out about 35 flowers of different sizes.
So, you have prepared flowers and plastic blank to decorate. Glue the flowers to plastic with super glue. Cover flowers with acrylic paint and apply acrylic paint on plastic (thick layer). Dry. Then use a sponge to apply metallic acrylic paint (silver). I decorate the G clef with plain beads and mother-of-pearl beads. I decorate the side end of the clef with a grassy thread (but before I start, I slightly untwist it to fluff it and make it airy). I have many beads and shells. I really wanted decorative hanging. Voila and I did it. Decor is ready. I hope to get "like" from you. I will be really grateful!
DIYs & Tutorials on the topic