Wedding Fashion: 5 Trends of Bridesmaid Dresses 2019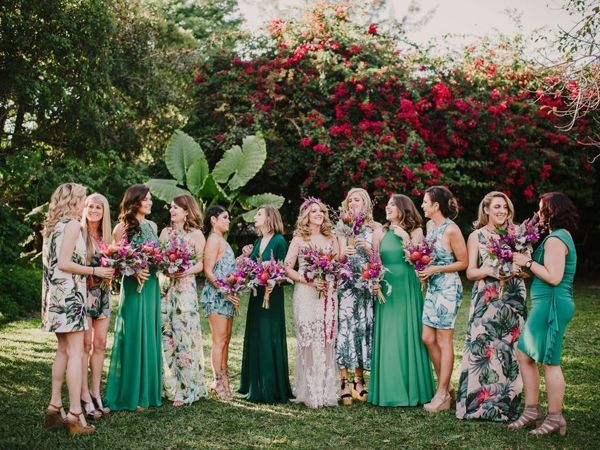 You can now often see wedding procession, happy couples with families and friends taking pictures and hear fireworks from afar outside. This means that the wedding season is gaining momentum!
Livemaster reminds us about this event, because the theme of this week is "ivory". This noble and exquisite milk colour cannot but be associated with a bright wedding day, when a bride's dress, bouquet, and decor exude radiant light. But I would also like to draw your attention to bridesmaids, or rather to their outfits. Recently, their dresses have supported a colour scheme chosen for celebration. However, this is difficult to choose as well!
So I present you 5 trends for bridesmaids dresses that are popular this season.
Ordered Variety
Same dresses are boring, so ask your friends to choose an outfit within the colour palette of your wedding. You can also use different shades of the same colour. Floral Motif
Very fashionable floral print can make an overall picture look interesting. For greater harmony, you can combine plain and floral prints. Sequins
Of course, only a bride should shine on this day, but shiny bridesmaid dresses can match, for example, gold embroidery on the bride's dress. Especially popular is rose gold. Rich Velvet
This luxurious material will emphasize the importance of the event, as well as will be suitable for any weather conditions. Jumpsuit
If a bride chooses a jumpsuit instead of a dress, why not support her in that? If you like the article, put likes. What dress would you choose?
I wish you an unforgettable celebration!